Kurds Begin Retreat in Syria at Turkey's Request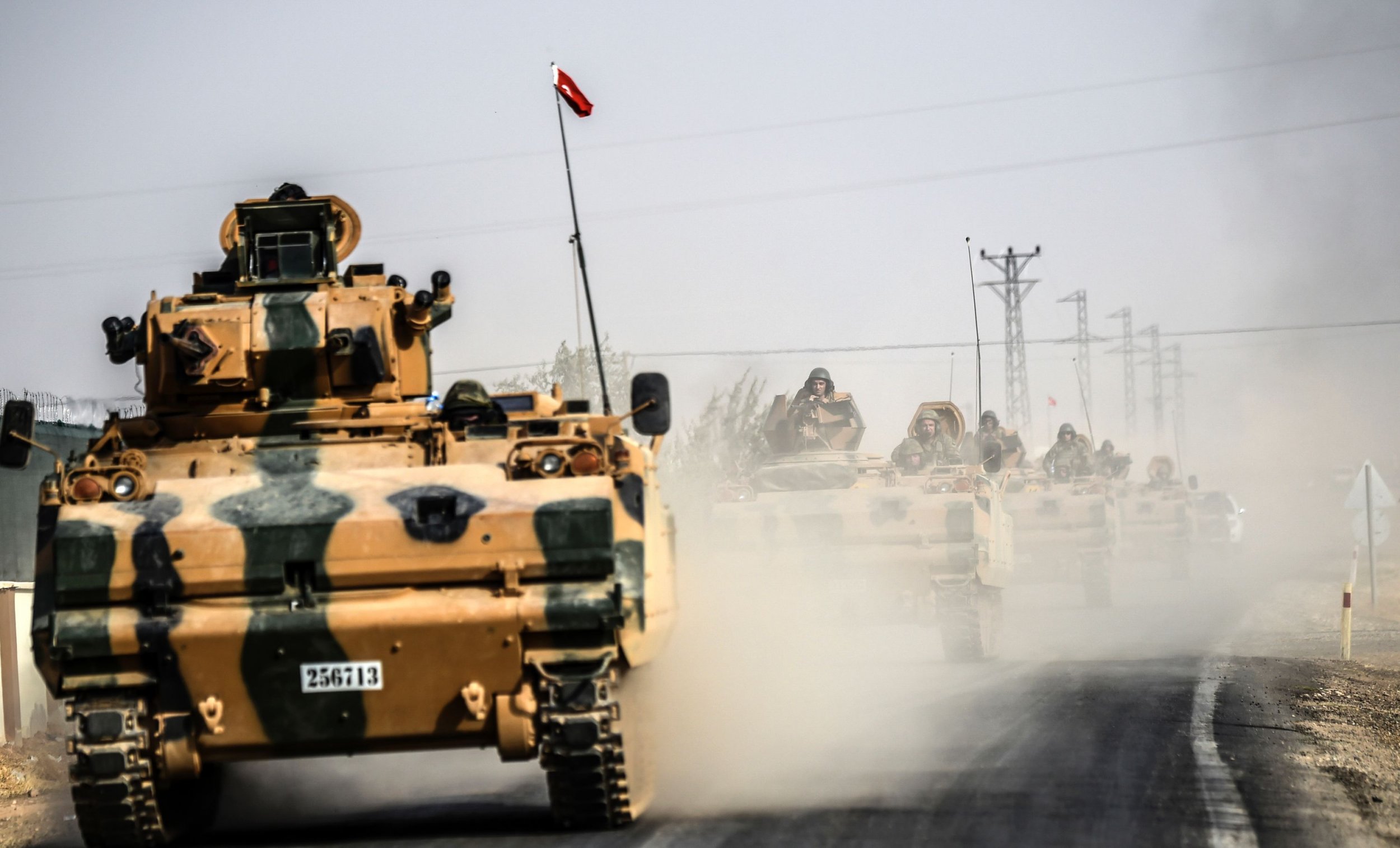 The Syrian Democratic Forces (SDF), of which the Kurdish YPG militia is a critical member, has retreated east across the Euphrates river at the behest of Ankara and Washington. The U.S.-led coalition fighting the Islamic State militant group (ISIS) confirmed Thursday that Kurdish forces had been asked to retreat.
The SDF, made up of Kurdish and Arab fighters, withdrew across the river to prepare for the "eventual liberation" of Raqqa, the de-facto capital of ISIS's self-proclaimed caliphate.
"The Syrian Democratic Forces have moved east across the Euphrates to prepare for the eventual liberation of Raqqa," the spokesman for Operation Inherent Resolve wrote on Twitter. "To clarify: main element of SDF Manbij liberation force has gone east; some forces remain to finish clearing, IED removal as planned."
The withdrawal came after Turkey launched an operation on Wednesday to oust ISIS from the Syrian border town of Jarabulus, as well as prevent an operation on the same town by Syrian Kurdish forces. The YPG militia has successfully recaptured swathes of land from ISIS but Ankara is wary of the group seeking to carve out its own de-facto state on Turkey's southern border.
Turkey views the YPG as linked to outlawed militant groups in Turkey, particularly the Kurdistan Workers' Party (PKK) and the Kurdistan Freedom Falcons (Tak), both of which have committed attacks on Turkish soil since the collapse of a fragile ceasefire in July 2015. The Turkish government also holds ISIS responsible for a series of deadly attacks in the last year, despite rare claims of responsibility from the radical Islamist group.
Turkey said on Thursday that it has "every right" to intervene if Syrian Kurdish forces did not retreat across the Euphrates. U.S. Vice President Joe Biden, visiting Turkey on Wednesday, promised that the Kurds would do so, otherwise they would lose vital support from Washington.
The Syrian Kurdish fighters "must move to the east of the Euphrates and Turkey is following this very closely," Defense Minister Fikri Isik told Turkey's NTV broadcaster. "If this withdrawal doesn't happen, Turkey has every right to intervene."
Ankara said it had yet to see any sign of a withdrawal and Isik said that Turkey had been promised that the withdrawal would happen within a week. The U.K.-based Syrian Observatory for Human Rights (SOHR), which utilizes an extensive network of sources on the ground in Syria, said that only a small number of Kurdish fighters had crossed east of the Euphrates and that many remained on the western side of the river.
Isik concluded: "They have not yet withdrawn but we are watching and monitoring whether they will withdraw. Turkey will be following, moment by moment."