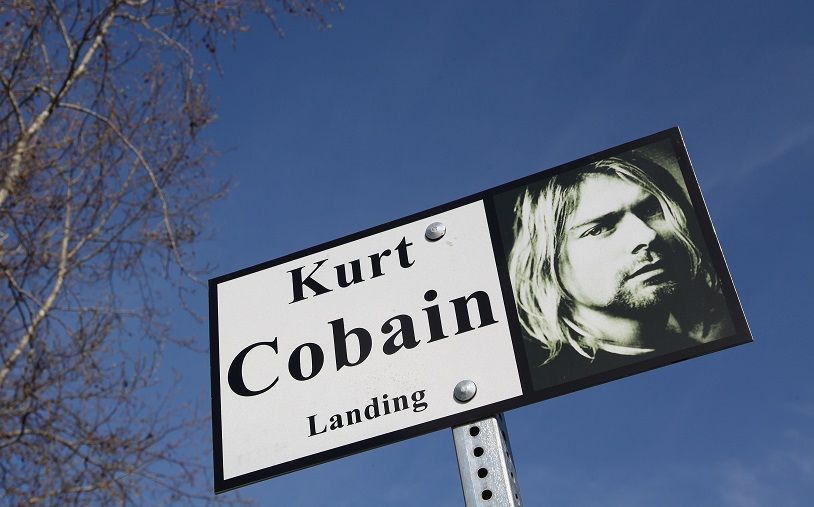 Images showing Kurt Cobain's body in the aftermath of his 1994 suicide will never be made public, after a court ruled in favor of his widow and daughter.
In the latest stage of the long-running saga, an appellate court in Washington granted a judgment in favor of Courtney Love and Frances Bean Cobain, who had been attempting to block the "graphic and disturbing" photographs from being released following an appeal by journalist Richard Lee, reports Blast.
Lee, described in court documents as a "conspiracy theorist who believes that Mr. Cobain was murdered," sued the City of Seattle as well as the police department in his attempt to get the photos showing the Nirvana singer's body released.
Lee lost his original suit in 2015, but appealed the decision through the courts after arguing that photographs and documents he requested could be released via the Public Records Act.
On May 14, the appeals court in Washington confirmed the ruling in favor of Love and Frances Bean Cobain who were seeking a ruling "permanently enjoining the City from disclosing, disseminating, releasing, or distributing any death-scene photographs not previously disclosed."
The rock star's widow and daughter have both testified during their attempts to keep the images from being released.
In her declaration, Love said that that public disclosure of Cobain's dead body would "reopen all my old wounds, and cause me and my family permanent—indeed, endless and needless—pain and suffering, and would be a gross violation of our privacy interests."
Frances Bean Cobain described how seeing a mock image showing her father's suicide was an experience that had "irreparably scarred" her.
"Those horrible images still haunt me," she added. "I cannot imagine how terrible it would be knowing that the photographs that Mr. Lee seeks were public, and that one or any of my loved ones, including my father's mother and sisters, might inadvertently see them. Release and publication of the photographs would shock me and exacerbate the posttraumatic stress that I have suffered since childhood."
Lee, who used to present a cable network show called Now See It Person to Person: Was Kurt Cobain Murdered?, sued to have the images released in 2014 after police reopened the case ahead of the 20th anniversary of Cobain's death. As part of the new probe—which again ruled the singer's death as suicide— four undeveloped rolls of film were uncovered.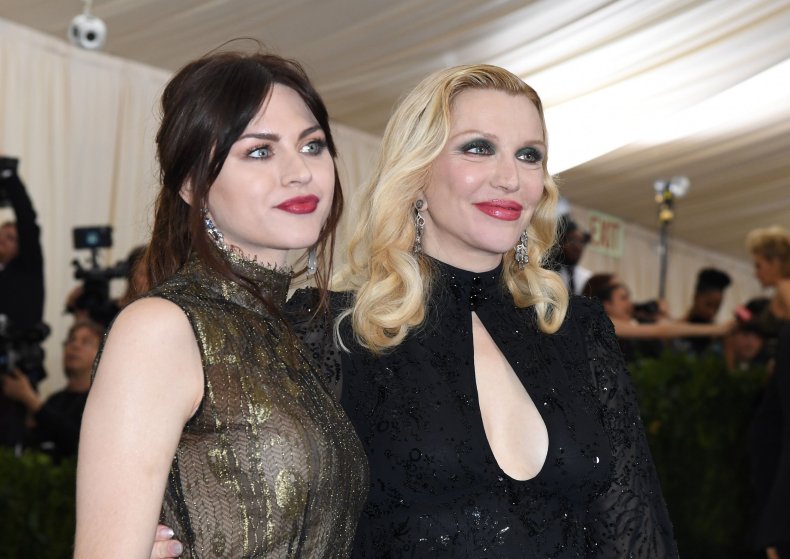 The courts rejected Lee's suit in 2015 as releasing these images be would be "highly offensive to a reasonable person," adding there is there is also no reasonable public interest in disclosing death-scene images of a private citizen who committed suicide in a private residence.
"And, it matters not that Mr. Cobain is a famous rock star, because the Public Records Act's concerns itself with government actors, not famous people," the ruling added.
Other photos taken from the scene of Cobain's suicide have been released by police since 1994, including images of the shotgun he used to kill himself, which were made public in March 2016.