Jared Kushner Dismissed Killing of Saudi Dissident Jamal Khashoggi: 'This Was a Terrorist Masquerading as a Journalist,' Claims Book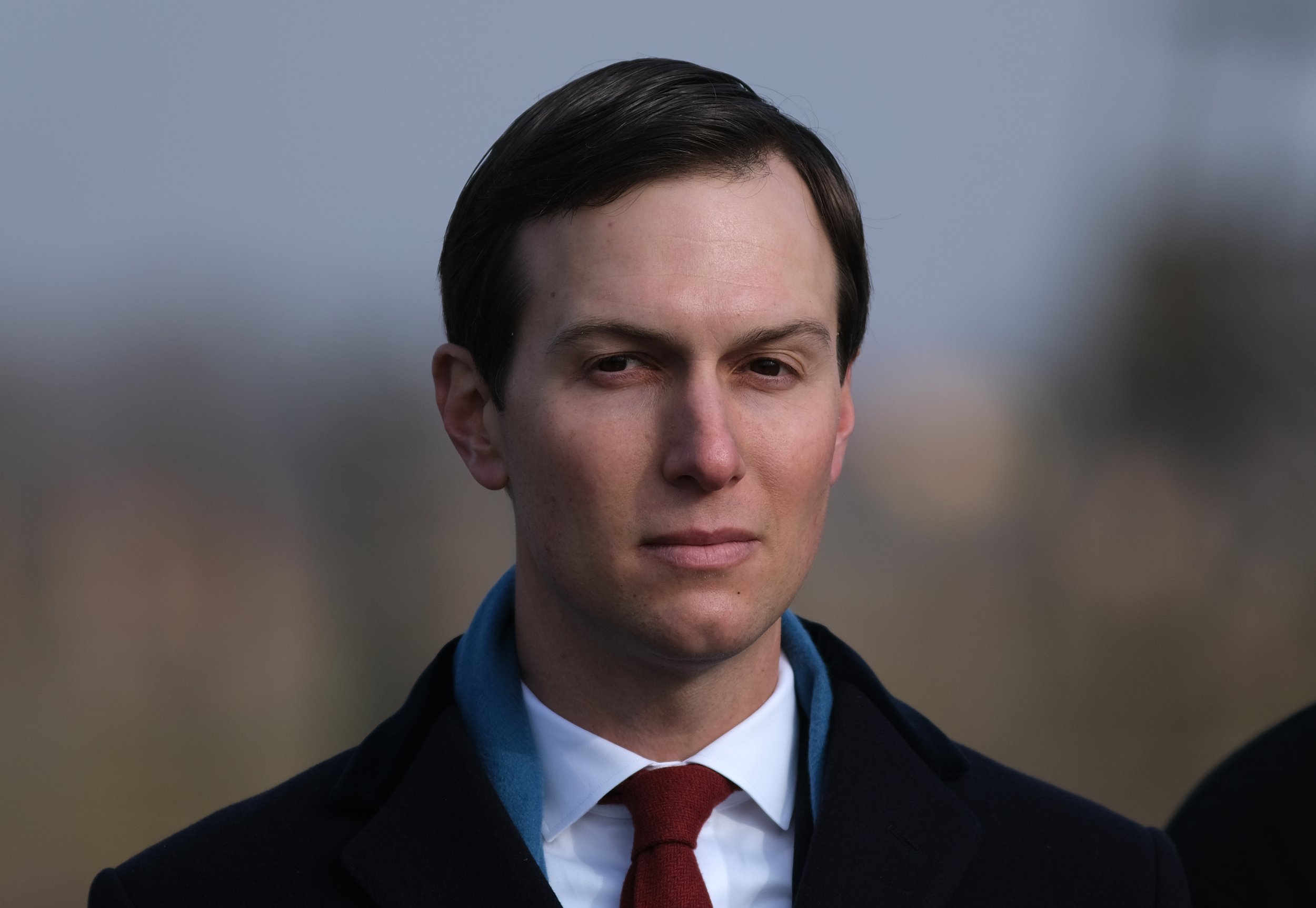 Jared Kushner dismissed the murdered Saudi journalist Jamal Khashoggi as a "terrorist" during an off-the-record conversation with a reporter, the explosive new book by Michael Wolff claims. But the White House denies any such comments were made.
Khashoggi, a journalist critical of the Saudi regime who worked as a columnist for The Washington Post, was lured to Saudi Arabia's consulate in Istanbul, Turkey, and killed, triggering international outcry against Riyadh.
Kushner, who is President Donald Trump's son-in-law and a senior White House adviser on foreign policy, is close to the Saudi Crown Prince Mohammed Bin Salman and the two are known to communicate via WhatsApp.
According to Vanity Fair, Wolff's latest book, titled Siege, which covers the second year of the Trump administration, alleges that Kushner said of Khashoggi: "This guy was the link between certain factions in the royal family and Osama. We know that. A journalist? Come on. This was a terrorist masquerading as a journalist."
In a statement posted to Twitter, Kushner's White House spokesman Avi Berkowitz said: "Michael Wolff never reached out to me (or the White House) for comment. The passages from the book I've seen attributed to Jared in the media are completely false."
The CIA concluded that Khashoggi's October 2018 murder at the hands of Saudi intelligence, after which his body was dismembered, was ordered by the crown prince himself, The New York Times reported.
"I think he's complicit in the murder of Mr. Khashoggi to the highest level possible," Senator Lindsey Graham, a South Carolina Republican, said at the time after a classified meeting with CIA Director Gina Haspel.
In April, the State Department banned 16 Saudi individuals from entering America, accusing them of having roles in Khashoggi's murder.
Khashoggi was from a prominent Saudi family and had at one time been the royal family's spokesman. But as a journalist, he criticized the regime for its human rights abuses and foreign policy, such as the brutal war on Yemen.
He had known Osama Bin Laden, who orchestrated the 9/11 terror attacks and led the Islamist militant group al-Qaeda, from the early 1980s when the latter fought against the Soviet Union in Afghanistan. Khashoggi interviewed Bin Laden multiple times over his career.
When Bin Laden was killed by U.S. forces in Pakistan, Khashoggi lamented that the terror leader was once "beautiful and brave" but had "surrendered to hatred and passion."
The journalist had also as a young man been part of the Muslim Brotherhood, a hardline Islamist political movement, but his views shifted over time and he became a proponent of secularism, human rights, and democracy, putting him at odds with the Saudi regime.
Khashoggi was a 59-year-old father of four when he died. He went to the Istanbul consulate under administrative pretense relating to his engagement to be married.
This article was updated to include a statement by Avi Berkowitz.