Kushner's Middle East Peace Deal Asks All Sides to Compromise, but Maintains Israel's Security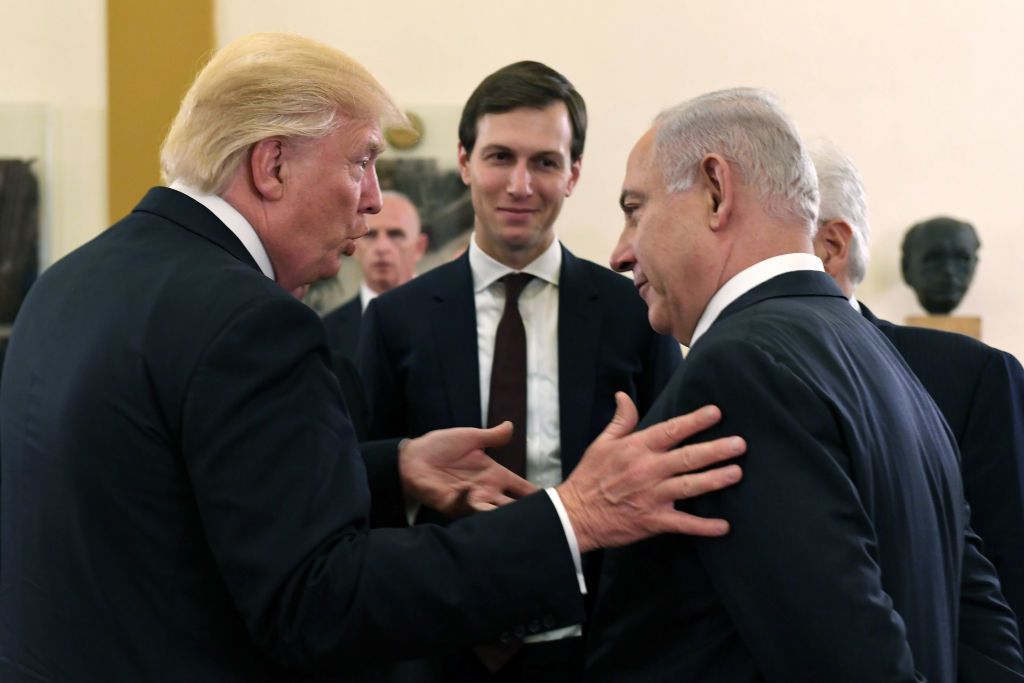 Jared Kushner, President Donald Trump's senior adviser and son-in-law, told a group of ambassadors on Wednesday that all sides would have to compromise for his long-awaited Middle East plan to work, while also promising that Israel's security won't be compromised.
Kushner said everyone should keep an "open mind" about the plan before it is released, Reuters reported based on an anonymous source. He also said that the plan would not be unveiled until after the Islamic holy month of Ramadan, which ends in early June, giving Israel's recently re-elected Prime Minister Benjamin Netanyahu time to form a new coalition government. Jason Greenblatt, an assistant to Trump and a special representative for international negotiations, shared the Reuters article on Twitter, confirming it was "an accurate report."
"We will all have to look for reasonable compromises that will make peace achievable," Kushner said, according to the unnamed source. He also reportedly said that "the plan will require concessions from both sides but won't jeopardize the security of Israel." Kushner added that "it requires everybody approaching the plan with an open mind."
The plan will reportedly have two primary components. One of these will be a financial and designed to assist Palestinians improve their economy. The other will address political issues, such as the status of Jerusalem—which both Israel and the Palestinians consider to be their historical capitol.
Analysts have argued that the Trump-Kushner plan is primarily focused on the financial aspect, with some suggesting the White House is simply trying to pay off the Palestinians. But Kushner reportedly pushed back against that assertion, saying the political component of the plan was "very detailed."
Under Trump's direction, the U.S. has already stepped back from long-established foreign policy toward Israel, officially recognizing Jerusalem as the country's capital and opening a new U.S. embassy in the historic city. The decision was harshly criticized by the international community as undermining the peace process and condemned by the Palestinians.
Kushner's Wednesday remarks to diplomats came a day after the new Palestinian Prime Minister Mohammad Shtayyeh lashed out at the U.S., according to the Associated Press. He accused Washington of declaring "financial war" on Palestinians, dismissing the purported Trump-Kushner peace plan as "born dead."
"The whole system is to try to push us to surrender," Shtayyeh said. "This [is] a financial blackmail, which we reject," he argued.
Since taking office, the Trump administration has cut off hundreds of millions of dollars in aid to Palestinians, as well as to United Nations agencies working with the community. The Israeli government has also been withholding tens of millions of tax transfers intended for Palestinians.
"There are no partners in Palestine for Trump. There are no Arab partners for Trump," the Palestinian prime minister said.
Last September, Trump bragged about slashing the funding, threatening that funding would only be reinstated if Palestinians agreed to his peace deal.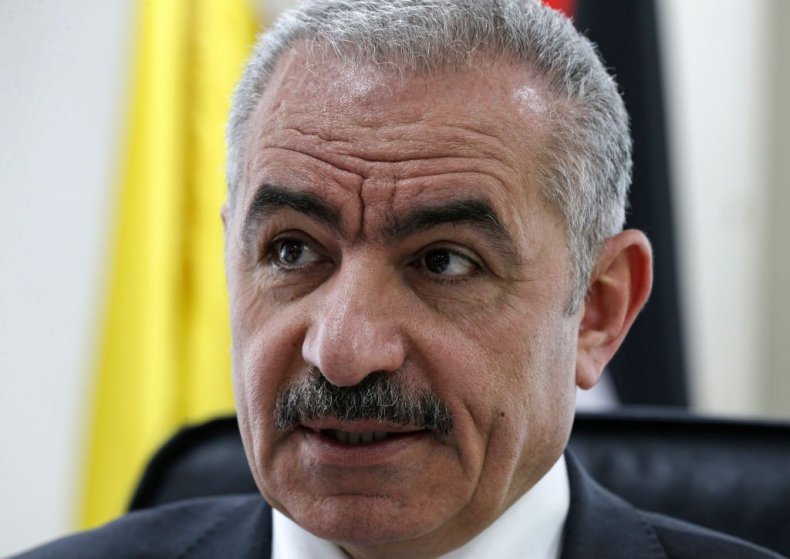 "I stopped massive amounts of money that we were paying to the Palestinians and the Palestinian leaders. We were—the United States was paying them tremendous amounts of money," the president said during a conference call with journalists. "And I'd say, You'll get money, but we're not paying you until we make a deal. If we don't make a deal, we're not paying."
Trump's special assistant Greenblatt, however, expressed confusion over Shtayyeh's Tuesday comments. Posting a link to the remarks on Twitter, Greenblatt asked why the new prime minister would be against the plan. "By working with us, perhaps something wonderful can happen for Palestinians. We've repeatedly said this won't just be an economic plan," he argued.
"The PA [Palestinian Authority] can continue to push us away, but that will do nothing to improve the lives of the Palestinians," he warned.