Kyle Rittenhouse Pleads for Donations, Says 'Legal Bills Are Piling Up'
Kyle Rittenhouse, who killed two men at a protest in Kenosha when he was 17 years old, is pleading for donations as he faces new lawsuits over the shootings.
Rittenhouse was found not guilty of all charges at his criminal trial, but is now being sued by the family of one of the men he shot dead in August 2020 and by Gaige Grosskreutz, whom he injured.
The 20-year-old, who became something of a poster boy for conservatives after the shootings in Wisconsin and his acquittal, wrote on his Twitter account on Tuesday: "I am being sued again by Gaige as well as the Huber family now. The legal bills are piling up and I need your help." He added a link to a fundraising platform.
In early February, a wrongful death lawsuit filed by the father of Anthony Huber was allowed to proceed by a Wisconsin federal judge.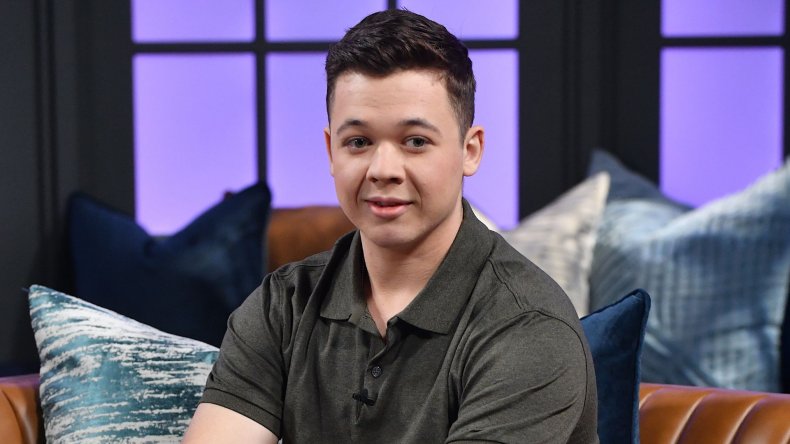 The civil lawsuit, initially filed by John Huber in 2021, accuses Kenosha law enforcement of conspiring with Rittenhouse to create the conditions that led to the death of his son.
On August 25, 2020, the Illinois teenager traveled to Kenosha—where protests were unfolding in the aftermath of the police shooting of Jacob Blake. At trial, Rittenhouse testified that he had gone to Wisconsin to protect private property and help as a medic.
During the unrest, Rittenhouse, who was armed with an AR-15-style assault rifle, opened fire against Joseph Rosenbaum, 36, Anthony Huber, 26, and Grosskreutz.
The first two men died of gunshot wounds while Grosskreutz was shot in the arm and injured.
Rittenhouse was charged with five first-degree felony counts: intentional homicide, reckless homicide, attempted intentional homicide and two counts of recklessly endangering safety.
He testified that he had acted in self-defense, opening fire because he feared for his life, and was acquitted on all charges.
Earlier this month, Grosskreutz filed a lawsuit against Rittenhouse and Kenosha law enforcement in the U.S. District Court for the District of Eastern Wisconsin, seeking relief in the form of economic damages for "emotional distress, humiliation, loss of enjoyment of life, and other pain and suffering."
Responding to a news report about Grosskreutz's lawsuit, Rittenhouse tweeted: "This lawsuit is an attempt to drown anyone who legally and justifiably defends there [sic] lives from attackers in a mountain of legal debt. We can not let them win. If they can come after me they will come after you."
He told Fox News on Tuesday that he was ready "to prove my innocence again."
Rittenhouse is trying to raise $500,000 on Christian crowdfunding platform GiveSendGo. Early on Wednesday, the amount donated stood at just over $109,000.
In 2020 his supporters used the same platform to raise more than half a million dollars for his legal defense. Prominent conservatives also contributed to his bail fund, which had been set at $2 million after the shootings.