Kyrsten Sinema Earned One-Third of Donations Since 2021 From Corporate PACs
Over one-third of all campaign contributions to Democratic Arizona Senator Kyrsten Sinema have reportedly come from corporate political action committees (PACs).
Sinema has taken in $2.5 million from corporate PACs since 2021, including from those linked to companies actively lobbying against corporate tax increases, according to an article published Tuesday by the Arizona Mirror. During the same period, the senator has opposed attempts to raise corporate taxes, efforts that are supported by President Joe Biden and most of Sinema's Democratic colleagues.
An analysis from the Mirror found that Sinema's campaign had received almost $2 million in corporate money, while her own Getting Stuff Done PAC had accepted $567,000 between January 1, 2021, and March 31, 2022. Her campaign raised over $5.8 million in total during the same time, while her PACs received just under $1.1 million.
Sinema's campaign may have received significantly more contributions from those with corporate interests, since the outlet's figures do not include donations from executives or individual company employees. The campaign has reportedly received donations from companies that include Amazon, Merck, Intel and Honeywell.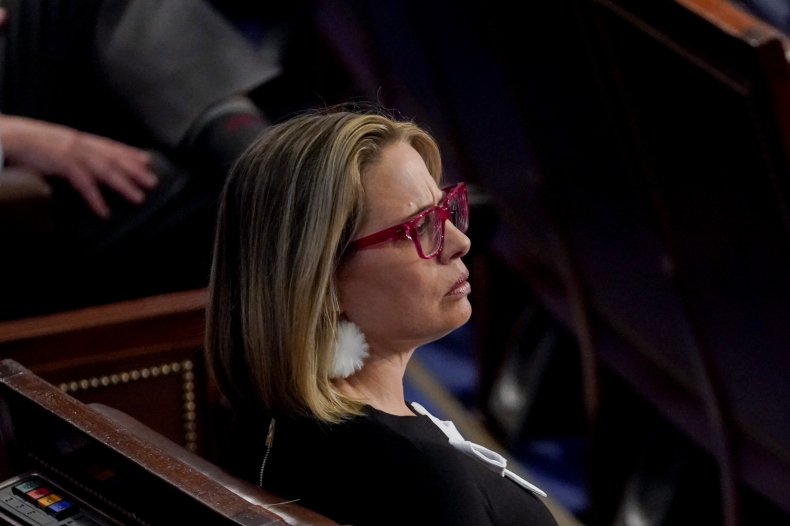 During a private Arizona Chamber of Commerce event last month, Sinema said that she was "opposed to raising the corporate minimum tax rate," according to The Arizona Republic, and would refuse to back "any tax policies that would put a brake on any type of economic growth or forestall business and personal growth for America's industries."
Despite the senator's apparent current opposition to raising corporate taxes, a 2018 campaign ad from Sinema blasted her Republican opponent Martha McSally for supporting "huge tax breaks for the wealthy and large corporations at the expense of our middle class."
Hannah Hurley, Sinema's communications director, told the Mirror that the senator's comments last month were about her opposition to raising overall tax rates for corporations and did not represent a reversal of her past support for establishing a 15 percent minimum corporate tax rate.
Sinema has faced heavy criticism for a perception that she, alongside fellow moderate Democratic Senator Joe Manchin of West Virginia, is aiding Republicans and blocking the Biden administration's agenda by refusing to back key Democratic legislation or support changing Senate filibuster rules.
Arizona's other Democratic U.S. Senator, Mark Kelly, who will be on the ballot in this year's midterm elections, has pledged to not accept any money from corporate PACs. Alongside Democratic Georgia Senator Jon Ossoff, Kelly also introduced a bill to that would ban for-profit corporate PACs earlier this year.
Sinema is not up for reelection until 2024, when many expect her to face a Democratic primary challenger. A poll released in February found that Democratic Arizona U.S. Representative Ruben Gallego, who is rumored to be considering a 2024 run for the Senate, had a substantial lead over Sinema.
Newsweek reached out to Sinema's office and the Sinema campaign for comment.