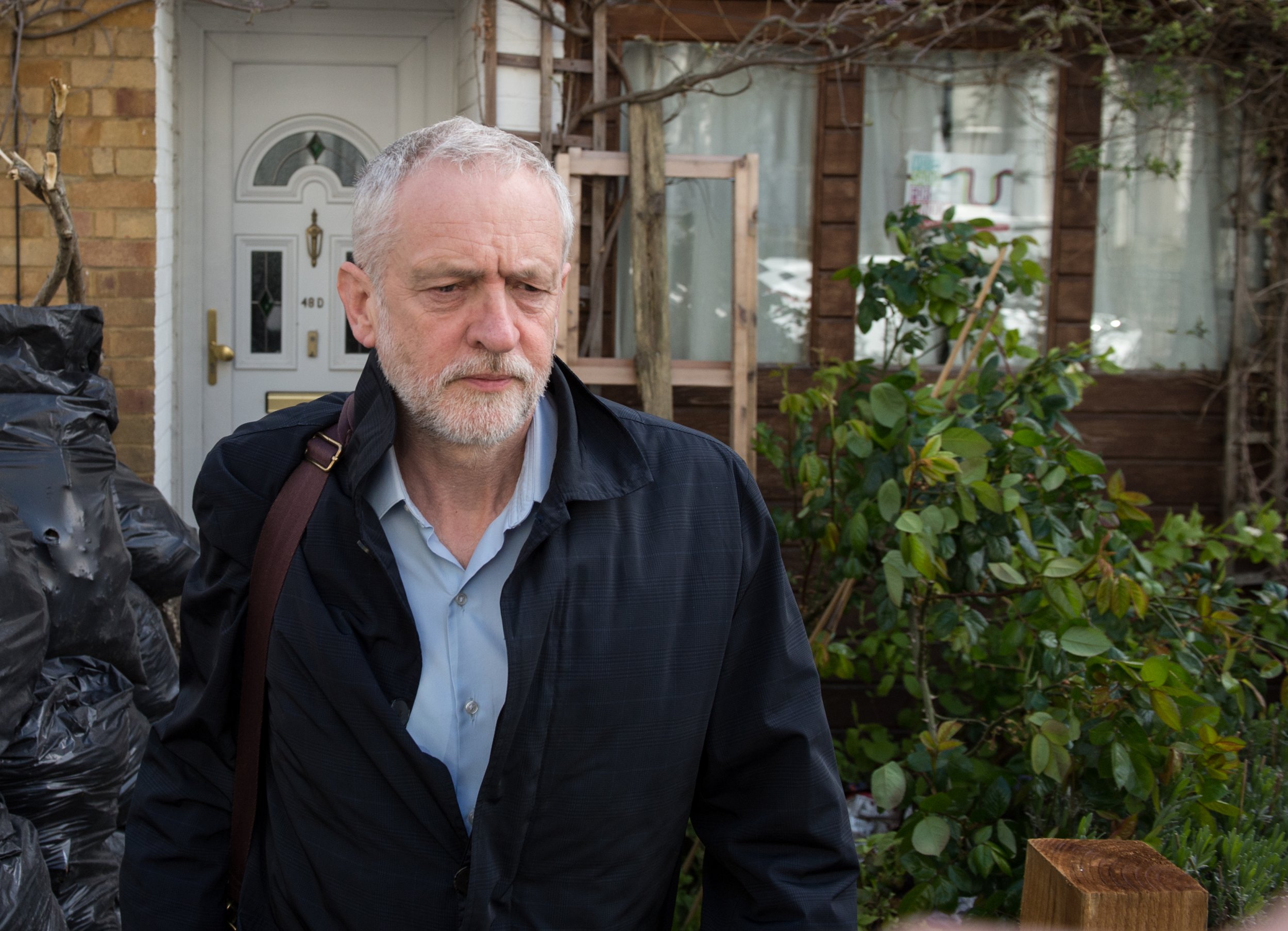 The U.K.'s Labour Party is on course to lose 175 council seats in Thursday's elections, a setback that would amount to the party's worst local election performance for 35 years.
A new projection, conducted for the Guardian newspaper, shows that while Labour is set to suffer catastrophic losses, the ruling Conservative Party could gain 30 seats.
On the national equivalent vote share, which tends to be a good predictor of subsequent general elections, Labour looks likely to be one percentage point behind the Conservatives.
Labour's left-leaning leader, Jeremy Corbyn, is being warned that his party will be punished in the May 5 elections for what critics say is the slow handling of rows that have erupted around allegations of anti-Semitism in the party. London mayoral candidate Sadiq Khan said that the row has made it "more difficult" for Jewish voters to support the Labour party, and Labour donor Michael Foster said that no-one of Jewish faith has given money to the party since Corbyn took office because those around him "vilify" Jews.
Labour suspended party member Ken Livingstone on Thursday after he said Nazi leader Adolph Hitler was "supporting Zionism" when he proposed in 1932 that Jews be moved to Israel.
Livingstone's comments came after concerns were raised by high-profile Jewish supporters of the Labour Party over the handling of Naz Shah, an MP suspended by the party on Wednesday after social media posts from 2014 were unearthed that appeared to endorse a plan to transport Israeli citizens to the U.S.
Rabbi Lady Neuberger, a crossbench peer in the U.K. House of Lords, said the party "does have a problem with anti-Semitism," and David Abrahams, who has been a major donor to Labour in the past, told the Jewish News he had "been appalled by the growth of anti-Semitism in the party. This is a plague that has to be stamped out."
The crisis around allegations that Labour supporters or politicians have made anti-Semitic comments on social media has been compounded by what critics have described as slow and defensive reactions to the allegations by Labour aides.
Earlier this month, Labour Party councillor Aysegul Gurbuz resigned after anti-Semitic posts were discovered on her Twitter account. Gurbuz apologized in a statement for the tweets, which were posted between 2011 and 2014, and which included a claim that Hitler was the "greatest man in history" and another suggesting Iran develop a nuclear weapon to "wipe Israel off the map."
Corbyn was criticized on Wednesday after his aides initially defended Shah, agreeing the comments were anti-Semitic but the MP had "shocked herself" and did not mean what she said.
The Labour Party has now launched an inquiry on how best to tackle alleged anti-Semitism in the party, but Steve Fisher, one of the U.K.'s leading election experts, suggests the damage has been done. According to the Daily Telegraph, sources have warned such a devastating loss in Thursday's elections would prompt calls for Corbyn to resign.
Using the average of the latest opinion poll results, Fisher, of Oxford University, predicted a 175-seat loss for Labour.
A key Corbyn ally has accused MPs of employing treacherous tactics designed to undermine Labour's leader. Len McCluskey, the head of the U.K.'s biggest union, Unite, claimed former Labour spokespersons Liz Kendall and Michael Dugher, and two other MPs have made comments meant to damage Corbyn.
In January, Dugher said Corbyn had "99 days to prove himself" or the Labour party would face a "civil war" and in March, Kendall said Labour should win 400 council seats in this week's local elections.
Both McCluskey and Labour MP Diane Abbott, a longstanding Corbyn supporter, claimed on Sunday that the damaging row over anti-Semitism is being manipulated for political ends and by making comments like these, the likes of Dugher and Kendall have set Corbyn up in a "trap."