Lady Gaga's 'Joker 2' Video Renews Harley Quinn Talk
Music superstar Lady Gaga on Thursday confirmed the rumors that she will co-star in the upcoming Joker: Folie à Deux, a sequel to director Todd Phillips' 2019 hit, with a video she posted on social media.
The red-and-black clip shows silhouettes of Joaquin Phoenix, who won an Oscar for his portrayal of the titular character in the first film, and Gaga dancing together. The teaser is soundtracked to the Irving Berlin standard "Cheek to Cheek," which Gaga once covered with Tony Bennett for a 2014 album of the same name. In the post on her official Twitter account, Gaga wrote only the film's name and its October 24, 2024, release date above the video.
In June, numerous film industry publications reported that Gaga was in talks to play Harley Quinn for the sequel. The character of Quinn is a former psychiatrist who fell in love with the Joker while he was institutionalized at Arkham Asylum, which led her to join him in fighting against Batman. Quinn was first introduced in Batman: The Animated Series in the early 1990s before crossing over into D.C. Comics in print form.
Gaga and Warner Bros. have not confirmed what role she will play in the film, but it is widely assumed she will play Quinn in the sequel that early reports suggest will be a musical.
On the big screen, Quinn has been memorably portrayed by Margot Robbie in Suicide Squad (2016), Birds of Prey (2020) and The Suicide Squad (2021). So popular is Robbie's take on the character, that news of Gaga taking on the part has divided fans on social media.
"Love seeing Lady Gaga as Harley Quinn but Margot as Harley Quinn is always gonna be my fav," read one tweet.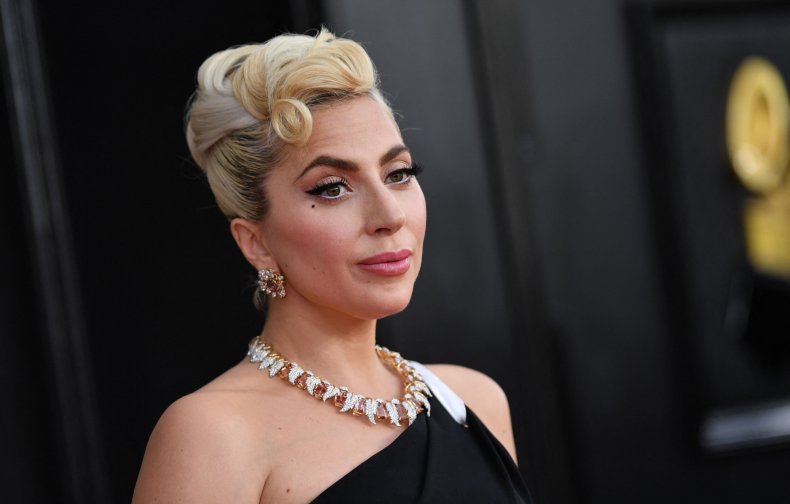 "I love Lady Gaga don't get me wrong. But definitely not a fan of this. To be honest Margot Robbie is going to be hard to top for [sic] anyway. I hope she proves me wrong," another person said on Twitter.
Not everyone was sour on the news regarding Gaga, who starred in 2021's House of Gucci and was nominated for an Academy Award for her performance in the 2018 remake of A Star Is Born.
"Lady Gaga has been officially cast as Harley Quinn in the musical sequel to the Joker. Not only do I think that is a brilliant way to go for a sequel, I also think that Gaga is a perfect fit for Harley. Genuinely could be as good in the role as Margot Robbie," said a Gaga supporter.
"I thought you couldn't get better casting then Margot's Harley Quinn but Lady Gaga....I'm SPEEEEEECHLESS," wrote another fan of the casting choice.
Several people noted Gaga playing Quinn in the next Joker installment doesn't mean Robbie won't reprise the character.
"Here they go. Guys I'm p[retty] sure Margot is still Harley Quinn but there are so many different adaptations of her. Lady Gaga could portray her differently and that would still be a hit. There are many ways to a comic book character," read a tweet.
Newsweek reached out to Warner Bros. and Lady Gaga for comment.