Laid-Off Tesla Workers Garner Thousands of Reactions With LinkedIn Posts
Posts from at least 10 recently laid-off Tesla employees have garnered thousands of reactions on LinkedIn.
Tesla CEO and tech billionaire Elon Musk stated in an email last month that he wanted to cut 10 percent of Tesla's workforce due to a "super bad feeling" he had about the economy. Musk followed up that claim by tweeting last week that instead of making cuts, "Total headcount will increase, but salaried should be fairly flat."
However, several former Tesla employees—including the Singapore country manager, Christopher Bousigues—took to LinkedIn in the last few days to discuss being laid off from the company as part of the 10 percent.
An article from LinkedIn News compiled 15 different posts discussing the layoff, and while a few posts reflected on their time at Tesla positively, the majority expressed disappointment.
"Tesla and I have parted ways, after 10 long years and many cherished experiences, it is over. Yes, I too was part of the 10 percent layoff and was blindsided by the event," wrote former maintenance technician John Estelle. "It has been an Experience! Best wishes to Tesla in their endeavor to change the world and I am proud to have been part of that."
The former employees' time with Tesla ranged from six months to 10 or more years. In May, Tesla reported that the company had 100,121 employees worldwide, according to a filing with the Securities and Exchange Commission (SEC).
"The uncertainty of unemployment can be difficult to bear," wrote Mike Durling, "but the skills and experience I was able to obtain in my time with this company gives me the confidence I need to maintain a positive outlook for the future of my career. I truly believe renewable energy is the future we need and hope to play a role in reaching that goal."
James Foreman, Tesla's former CGI animator, wrote, "Today I was laid off from my role at Tesla. After 6 and a half years, I am saddened to go. However, I am extremely thankful for everything I have learned over those years, the people I have worked with, and the opportunities I've had to grow. I truly did enjoy my job, and I am proud of the work that I've produced."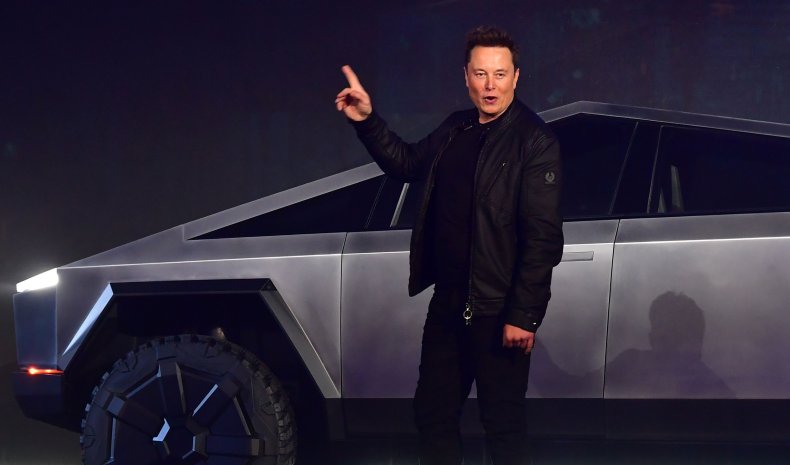 Bousigues, whose post on LinkedIn amassed almost 12,000 reactions as of publication time, wrote that he was also let go, saying that he was very thankful for his team in Singapore.
"When something like this happens, you wonder what is the best course of action, and whether to remain discreet or even silent about it," Bousigues wrote. "Ultimately that is not how I am built. Transparency and honesty are non-negotiable to me, so sharing this news felt like the right thing to do with my network. I profoundly believe that when a door closes, a gate somewhere else opens."
Musk was slammed by Fox News hosts and business analysts alike recently who claim that his language and inconsistent announcements on both his dealings with Twitter and Tesla could have a negative effect on both companies.
Newsweek reached out to Tesla for additional comment.