LaKeith Stanfield is facing a barrage of criticism, after sharing—and then deleting—an Instagram post that appeared to express a stance against the COVID-19 vaccine.
The Oscar-nominated Judas and the Black Messiah star was the focus of much debate on Wednesday, after he took to the image-sharing platform to post a block of text that read: "No one should be forcing anyone to put anything in their body."
Backing up his own statement, the actor, who turns 30 on Thursday, added the caption: "There are always other ways to be safe."
According to Canadian website Exclaim!—where a screenshot of the post was published—one of the Atlanta star's followers commented: "I keep seeing this statement, but I don't see people being forced to do it?"
Exclaim! reports that California native Stanfield responded: "I haven't seen anyone being forced. I'm just stating the obvious I guess."
While the post no longer appears on Stanfield's account, screenshots were shared across social media, including on Twitter, where his stance was debated.
As some Twitter users said that Stanfield was "right," @MiekBrzy92 wrote: "Right for the wrong reason. Like you shouldn't be forced to put anything in your body, but if your refusal is harming other people, you're forcing potential unwellness on other people."
"It's a bad take cuz it's a strawman argument," said @dkHaze of Stanfield's post. "No one's being forced (he admitted so himself in the comments), but pretending this does/could happen lets him turn a question of public health and mutual care into one of bodily autonomy, which again is a non-existent issue. Bad look."
Tweeting that Stanfield "never said" that people "should listen to him," @kuro_kamikaze opined: "Love his performances, but has a habit of saying F****** STUPID s***. [That's] why he keeps [his] IG down to like 6 pics and deletes everything frequently."
Sharing a snapshot of Kanye West crying, @Aria02408591 tweeted: "LaKeith Stanfield being anti-vax is the let down of the century."
Also expressing disappointment, @stahwah stated: "lakeith stanfield being an anti-vaxxer is not the news i wanted to see as soon as i woke up but alright."
Meanwhile, @deanobaneeno tied Stanfield's statement to Jake Gyllenhaal's recent admission that he finds bathing "to be less necessary, at times," writing: "First Jakey G is anti-wash, and now LaKeith is anti-vax? It's always my favourites letting me down."
Since deleting the post, Stanfield returned to Instagram on Wednesday evening to share a video of himself rapping, adding the caption: "30free"
When contacted by Newsweek, a representative for Stanfield clarified that the actor "is not anti-vaccine. He is pro medical choice."
As COVID-19 and continues to wreak havoc globally, nearly 60 percent of the U.S. population has received at least one dose of a COVID-19 vaccine, with more than 70 percent of the nation's adults at least partially vaccinated.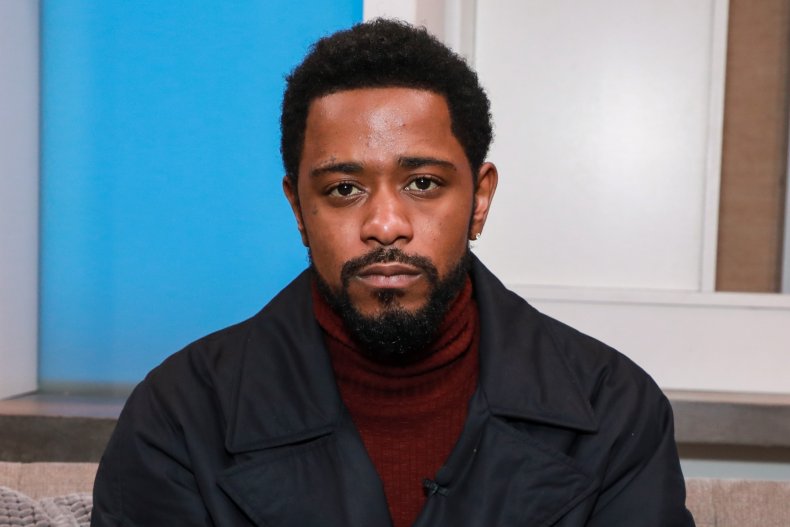 Update 8/12/2021 11:10 a.m. ET: This article was updated to include a statement from LaKeith Stanfield's spokesperson.