Lakers' Free Agency: Isaiah Thomas 'Would Love' to Stay in L.A.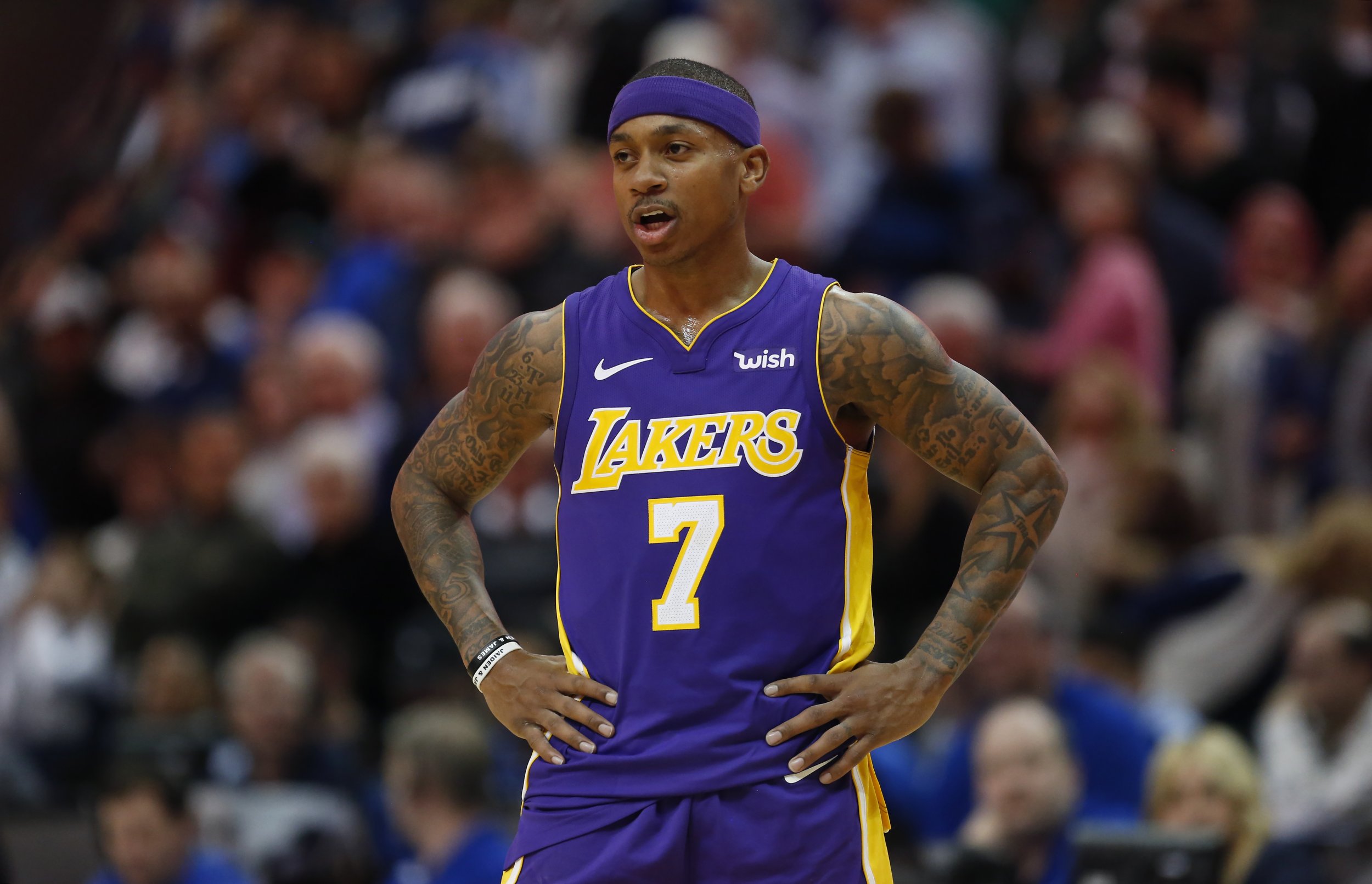 NBA free agency is still a few months away but Isaiah Thomas is already planning ahead.
The Los Angeles Lakers point guard will be eligible to explore the market in the summer but has hinted his free agency tour might only take him to one destination—the Staples Center.
"I like it here, I like the situation I'm in, the system, coaching staff," Thomas said, as reported by Tania Ganguli of the Los Angeles Times.
"Organization's been great to me. If things work out I would love to be here. You just never know. With free agency you've got to keep your options open. I have no complaints since I've stepped foot and put a Laker uniform on."
Keeping his options open is certainly something Thomas has mastered in recent weeks. On Sunday, he even refused to rule out a return to Boston, even though his departure from the Celtics was far from amicable.
"Anything can happen," was his non-committal reply to a Twitter user who had asked him whether he would "consider coming back to Boston this offseason?"
Last summer, Thomas was traded to the Cleveland Cavaliers alongside Ante Žižić, Jae Crowder and the Brooklyn Nets' 2018 first-round draft pick, while Kyrie Irving went the other way.
The prospect of playing alongside LeBron James would be a dream scenario for a lot of NBA players but Thomas felt he was the main man in Boston and was left disappointed by the trade.
Speaking to Sports Illustrated shortly before the beginning of the regular season, Thomas suggested he might never talk to Celtics' general manager Danny Ainge again.
However, the duo appear to have since overcome their differences though the Celtics remain an unlikely destination for the 29-year-old.
The Lakers are a more plausible option but Thomas will not be their No. 1 priority in the summer for a variety of reasons.
Chief among them is that the Lakers orchestrated the trade that brought him to California in February—along with Channing Frye and the Cavs' first round pick, while Jordan Clarkson and Larry Nance Jr. went the other away—with the aim of having as much salary cap space as possible available this summer.
The Lakers can now clear out salary space for two max-level contracts for what will almost certainly be an ambitious plot to convince LeBron James to move west.
Secondly, it remains to be seen whether Thomas will return to full fitness. The Washington State native returned to action on January 2 after a serious hip injury ended his season two games into the Eastern Conference finals last year.
Since moving to L.A., he has played 16 games, averaging 15.6 points and 5.2 assist per game, while shooting 37.7 percent from the field in 26.9 minutes. The figures are marginally better than those he recorded during his 15-game spell with the Cavs but they remain well below the standards he set in Boston.
During his three seasons at the TD Garden, Thomas averaged 24.7 points and 6 assists per game, shooting 44.3 percent from the field in 32.2 minutes.