Landlord's Strict Rules and Extra 'Upkeep' Charges Slated: 'Not Be Paying'
A landlord has been slammed online after a tenant shared the extensive handbook that came with the property when they moved in.
The story was shared on London-based internet forum Mumsnet on Wednesday by user Lexi334 and has since gained attention with commenters branding it "ridiculous."
The Mumsnet user shared the story and wrote: "[I] moved into a rental a couple of months ago. Let through a large local letting agent, we viewed the property with the agent, submitted our application then the landlord requested to meet us herself so we came for a second viewing at the property with the landlord.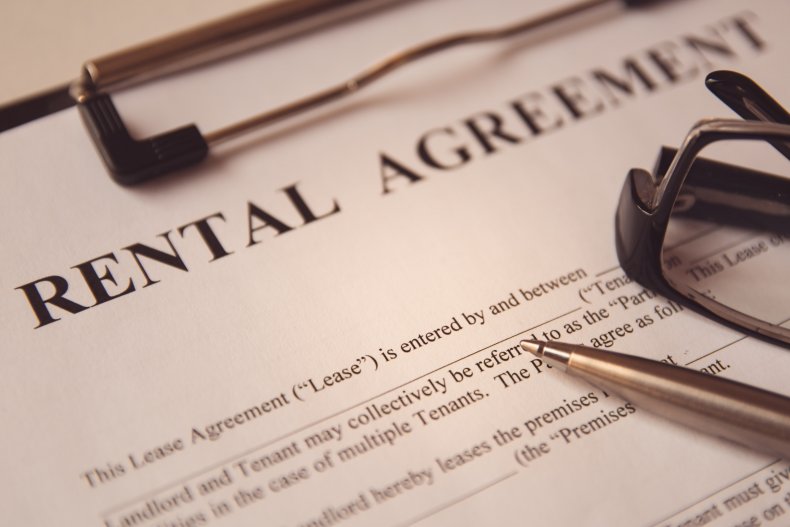 "We were here for an hour and she showed us around and generally chatted about the property. We got the keys a couple of weeks later and came into the property to find a 'handbook' with all kinds of requests to do with the house."
The woman shared the requests which included:
Which garden plants should be watered on which days and when each plant should be pruned.
Under what circumstances the tenants can use the outdoor access to the back garden, including that they are only allowed to walk around the side once per week to take out the bin.
Asking tenants to top up the boiler pressure in the attic every 5-6 days.
Alongside these requests, the original poster shared that she had returned home to find a gardener at work in the back garden, who later requested a payment of $50 per fortnight. She also revealed that a window cleaner had been hired at the cost of around $15 every two weeks.
"I've spoken to the letting agent who contacted her, and she says this is regarded as 'general upkeep' that we need to do on the property and she prefers it to be done to her standard by a trusted professional," explained Lexi334. "So on top of the rent she expects over £100 [$126] a month to be paid in general upkeep."
Mumsnet users were shocked by the landlord's behavior and overwhelmingly sided with the tenant. One user wrote: "You did not engage either of these trades people so no contract verbal or written is in so you do not need to pay them. If your landlady required all of this it should have been in the contract."
Another commenter said: "She sounds mad! You don't need to pay them and you don't need to do the upkeep according to her preference."
According to a 2020 report by the Joint Center for Housing Studies of Harvard University, around one in three American households live in rented accommodation.
Legally, a landlord does have the right to add rules into a lease agreement. Common rules include charging extra for the use of a parking space or prohibiting pets from living in the property. However, these rules need to be set out in the lease signed by both tenant and landlord, and rules cannot be changed mid-lease without a new contract being created.
One Mumsnet user said: "That's a rent increase by the back door. She can't legally oblige you to pay for anything not included in the contract."
In a later comment, the original poster wrote: "Thanks everyone—I have advised the landlord in writing through the letting agent that we will not be paying for these services and that the property will be maintained by ourselves etc. Still waiting to hear back from her."
Also this week, another woman shared the story of her "landlord from hell," when she was illegally evicted and then ignored.