Lara Trump Shoots Down Bernie Sanders Demand for President to Release Tax Returns: 'There's No Law That Says...a Candidate Has To'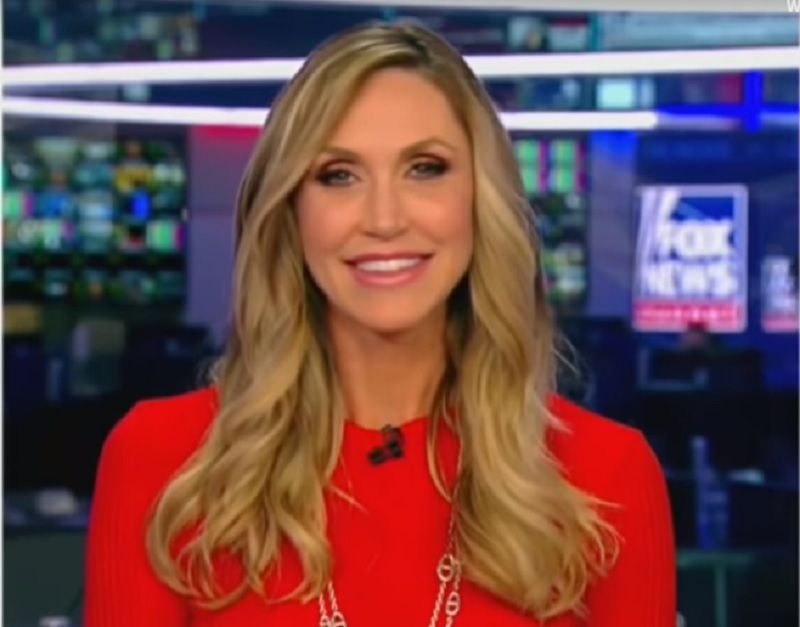 Lara Trump has reiterated that her father-in-law, President Donald Trump, will not release his tax returns, after Senator Bernie Sanders and House Ways and Means Committee demanded that he do so.
Trump, a real estate billionaire, has consistently refused to release his tax returns despite a long-running convention dating back to the Nixon era that presidential candidates release their taxes.
Critics of the Republican president believe the tax returns will show tax dodges and conflicts of interest and other possible wrongdoing by the president, and question what Trump is hiding by refusing to release his returns.
"Oh my gosh, we're back to the tax returns," Lara Trump, one of the president's campaign advisers and wife ot his son Eric Trump, told Fox News on Monday night.
"So, there is no law that says that a candidate has to release their tax returns. This is just something that has happened over the course of many years in this country and it's kind of become a standard practice.
"But Donald Trump said in 2016 he was under audit. He legally—his counsel told him he could not release his tax returns, they advised him against it.
"I think he listened to them quite smartly. He is still under audit. He is still not releasing his tax returns. The people in 2016 of this country did not care about it, I don't think they care about it now.
"It seems to be a good talking point, though, for the Democrats because Russia was not sticking as we saw."
According to the IRS, nothing prevents a president from releasing tax returns while under audit; Nixon even did so, as PolitiFact reported.
Sanders, one of the front-running candidates for the Democratic Party's 2020 primary, recently released a decade's worth of his own tax returns, which show he is a millionaire.
During a town hall with the Vermont senator, an independent who caucuses with the Democrats, Fox News moderator Bret Baier pressed Sanders on his returns.
Baier highlighted the 26 percent marginal tax rate paid by Sanders on his income and said he benefited from Trump's tax cuts, which the senator voted against.
"So why not say, I'm leading this revolution, I'm not going to take those?" Baier asked of Sanders who momentarily stalled as the audience laughed.
"I pay the taxes that I owe," Sanders replied.
"And by the way, why don't you get Donald Trump up here and ask him how much he pays in taxes? I am eagerly awaiting your doing that.
"I guess the president watches your network a little bit, right? Hey President Trump, my wife and I just released 10 years. Please do the same. Let the American people know."
In his testimony to Congress in February, President Trump's former attorney and fixer Michael Cohen said that his ex-boss had committed tax fraud.
Cohen claimed Trump had inflated the value of his assets to insurance companies and deflated them to reduce his tax bills, which the president denies.
Trump's former attorney told Congress the evidence for this may be found in Trump's federal and state tax returns.
House Democrats have several ongoing investigations into Trump and are demanding financial documents related to his business dealings.
The House Ways and Means Committee formally requested six years of Trump's tax returns from the IRS in early April, citing the IRS Code section 6103(f).
On Monday, the House Intelligence and Financial Services committees subpoenaed several financial institutions for documents, including Deutsche Bank, which has a long history with Trump.