Las Vegas Gunman Stephen Paddock Paid Off All Of His Debts Before Shooting 58 People Dead, New Report Reveals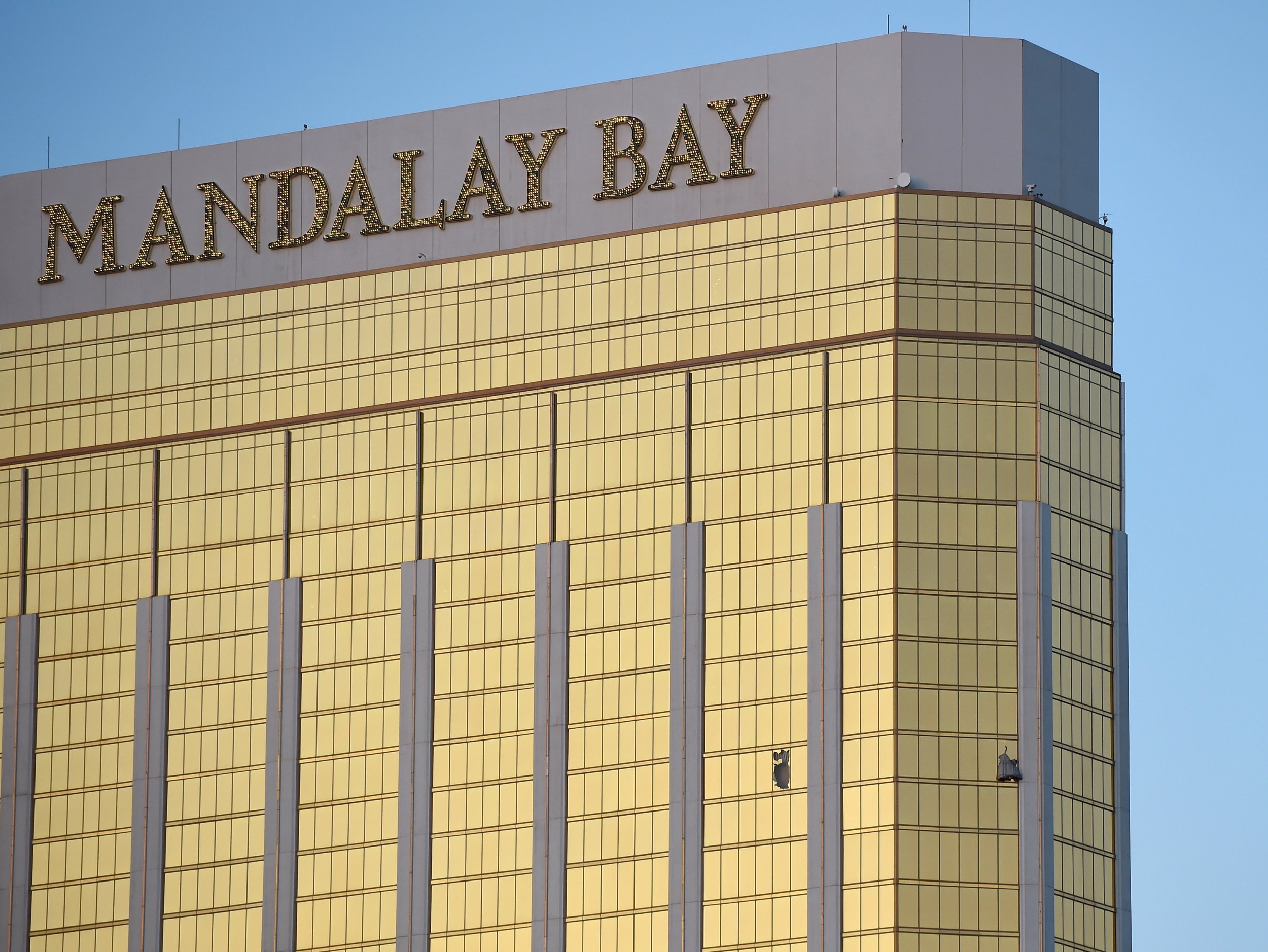 Las Vegas gunman Stephen Paddock had paid off all of his gambling debts and lost a "significant amount" of money before killing 58 country music fans in the worst mass shooting in modern United States history, according to a new report on the October 2017 massacre released on Friday.
In the 81-page preliminary report compiled by the Las Vegas Metropolitan Police Department, investigators revealed that the 64-year-old, who was known to be an avid gambler with a penchant for video poker, had cleared himself of his debts.
"One aspect of the investigation focused on Paddock's financials," the report reads. "The investigation proved Paddock was self-funded through his gambling and past real estate transactions. He was indebted to no one and in fact paid all his gambling debts off prior to the shooting."
Earlier on Friday, Las Vegas Metropolitan Police Department Sheriff Joe Lombardo told reporters that Paddock had "lost a significant amount of monetary wealth in close proximity to 1 October and that might have a driving factor associated with it."
When asked if this might have been a possible motive for the shooting, Lombardo replied, "It could be." He did not elaborate on whether the financial losses were a result of paying off the debts.
Following the shooting, reports surfaced that Paddock had made several large gambling transactions in the weeks leading up to the massacre. Paddock reportedly gambled more than $10,000 a day on several occasions, and more than $20,000 to $30,000 per day in some instances, according to NBC News. It was unclear whether those transactions resulted in losses or wins, the news outlet indicated.
Although no motive for the shooting has been released, some have speculated that his gambling habit may have driven him to slaughter dozens and injure hundreds. The Federal Bureau of Investigations is expected to release a "voluminous" report focused on the motive by the end of the year, Lombardo said.
Also on Friday, Lombardo revealed that Paddock likely acted alone and his girlfriend, Marliou Danley—who had previously targeted as a person of interest—is not a suspect. This follows Tuesday's news that authorities may file unknown charges within the next 60 days against an unknown suspect or suspects. Lombardo declined to provide specifics on the charges Friday.
It has been more than three months since Paddock shattered the windows of his Mandalay Bay suite and gunned down 58 people attending the Route 91 Harvest Music Festival at a venue below the hotel. The report lists all of his victims' details, a task that spans eight pages.