Las Vegas Killer May Have Carried Out Target Practice in Desert Before Massacre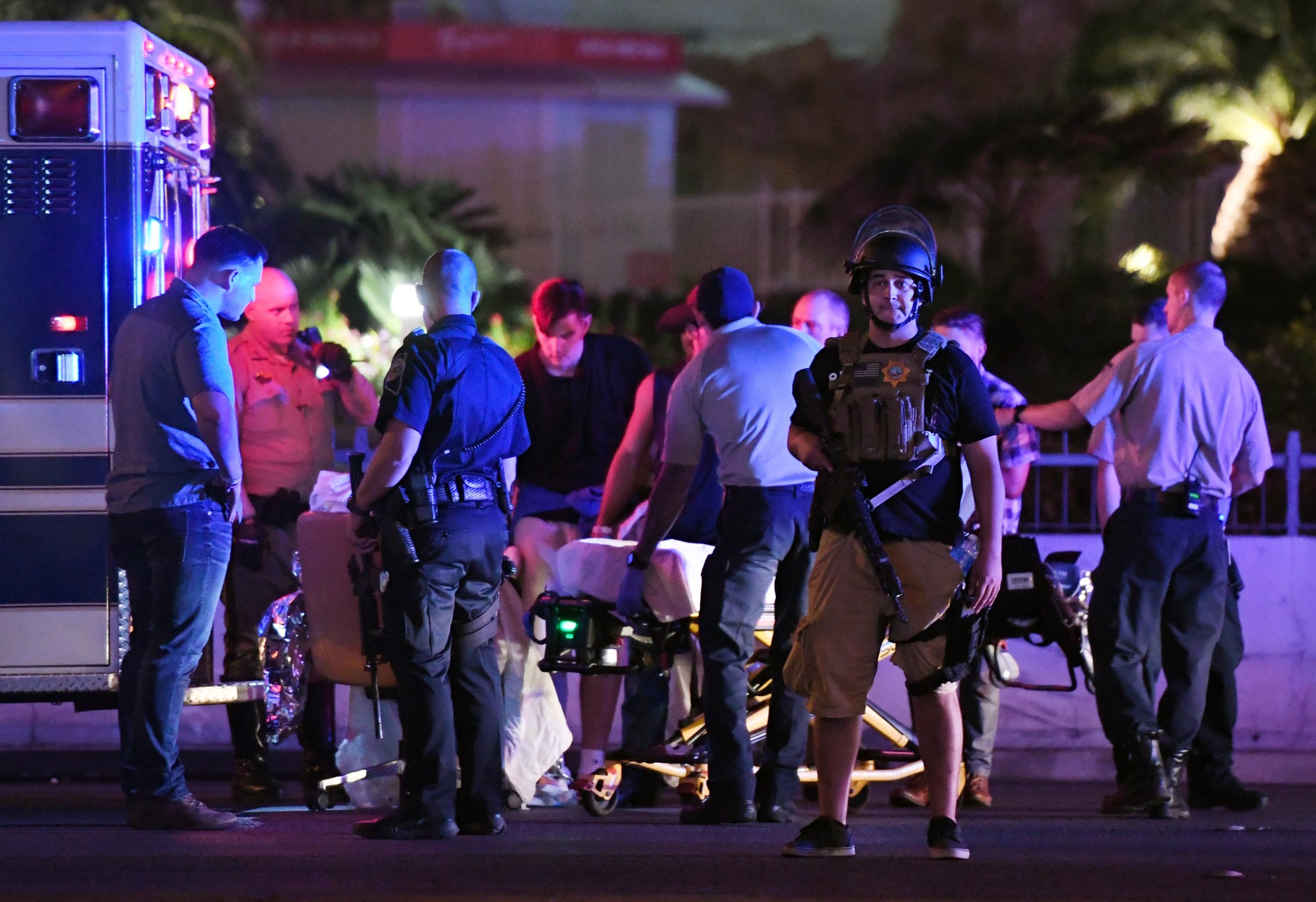 The man responsible for the mass shooting in Las Vegas that left 58 people dead appears to have carried out target practice in the desert two days prior to the massacre.
A law enforcement official toldThe Wall Street Journal that Stephen Paddock was caught on a home surveillance camera driving towards an area around 90 minutes from Las Vegas that is used for shooting and target practice.
Paddock was filmed driving along a road that leads only to an area that was used by locals to practice shooting, investigators discovered. Despite pursuing more than 1,000 leads, authorities still have not discovered a motive behind the October 1 mass shooting, which has become the deadliest in recent U.S. history.
"We have looked at everything, literally, to include the suspect's personal life, any political affiliation, his social behaviors, economic situation, any potential radicalization," Clark County Undersheriff Kevin McMahill said.
"We have been down each and every single one of these paths, trying to determine why, to determine who else may have known of these plans."
In a bid to find out more information on potential motives behind the attack, law enforcement agencies have arranged for billboards stating "If you know something, say something" to be placed around Las Vegas appealing for anyone with information to come forward.
Paddock opened fire on a country music event on the Las Vegas Strip from a hotel room at The Mandalay Bay before turning a gun on himself. Authorities discovered he had filled his room with 23 guns, aided with scopes and "bump-stocks," which allow rifles to fire faster and essentially convert semi-automatic weapons into something more akin to automatic weapons.
During the 11 months prior to the attack, Paddock purchased 33 weapons, most of them rifles, and in the immediate time prior to the attack sent his girlfriend away to the Philippines to stay with her family.
Paddock's girlfriend, Marilou Danley, flew back to the U.S. to speak with investigators and has since released a statement through her legal representative stating she had no prior knowledge of Paddock's plans, adding her biggest concern was when he sent her away and then wired her money, and that he was planning to break up with her.
"He never said anything to me or took any action that I was aware of that I understood in any way to be a warning that something horrible like this was going to happen," she said in a statement.