How the NRA Will React to Las Vegas Shooting: Raise More Money to Donate to Congress to Oppose Gun Controls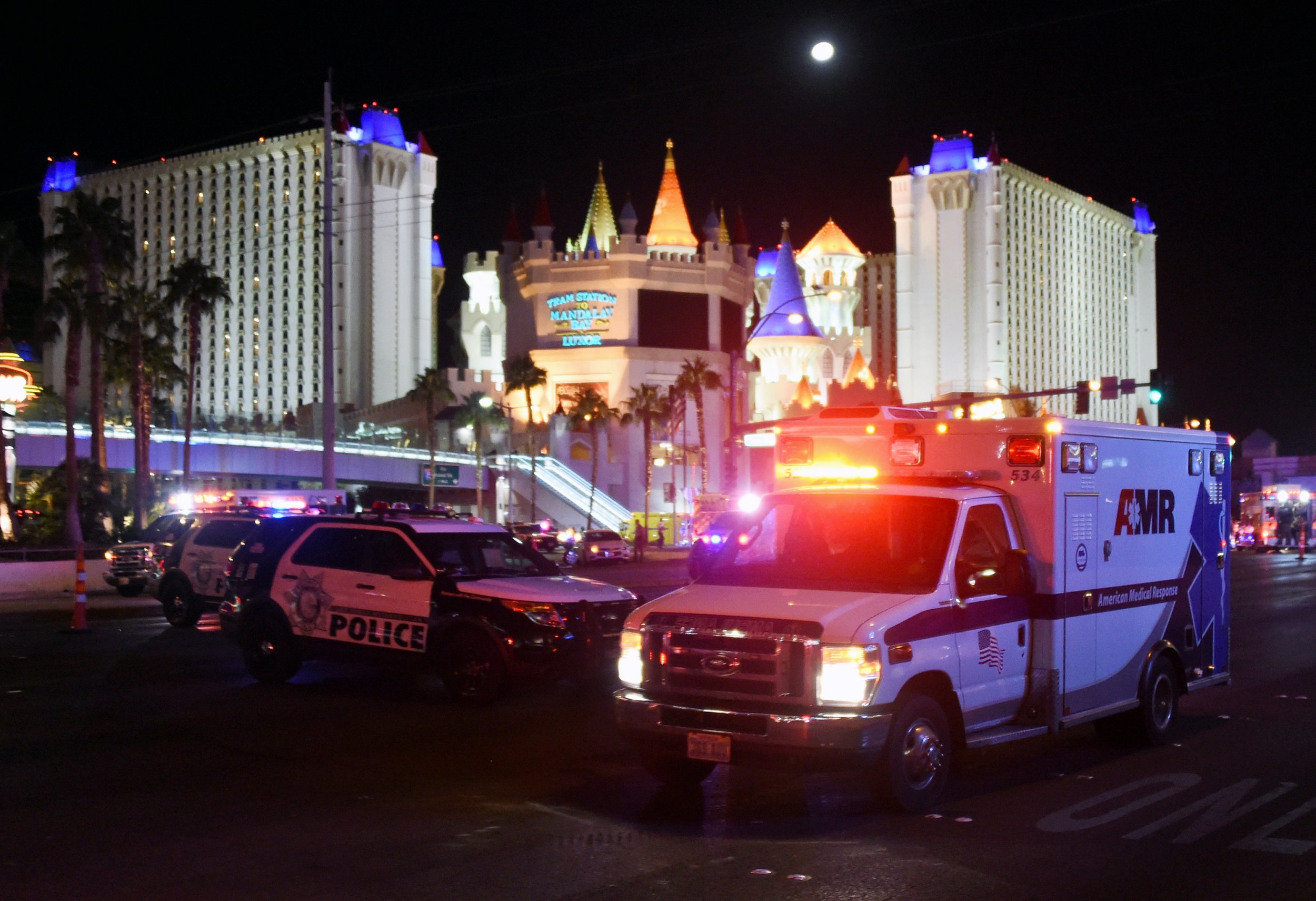 How will the National Rifle Association (NRA) react to the deadliest mass shooting in the history of the United States? If history is any guide, the nation's largest guns rights lobbyist will raise even more money to donate to members of Congress in order to oppose stricter gun controls following the shooting deaths of at least 58 people in Las Vegas Sunday.
Related: Why isn't Las Vegas shooting being called 'terrorism' and shooter Stephen Paddock a 'terrorist'?
The pattern has repeated itself many times: After a mass shooting, widespread outrage focuses on the NRA and the politicians who take money from it, only to see them all emerge further enriched.
Take the Sandy Hook Elementary School shooting in December 2012, in which 20 children and six adults were killed. In the months that followed, the NRA raised what was then a record $2.7 million for its political action committee. That represented a 350 percent increase over the same period the previous year.
Newsweek subscription offers >
That money was quickly put to work, much of it donated to Republicans in Congress who were then debating a bill to expand background checks for gun purchases. Four months after the mass shooting in Newtown, Connecticut, the Senate voted against the bill.
Prior to Sunday night, the worst mass shooting in U.S. history was the massacre of 49 people at Pulse nightclub in Orlando in June 2016. Yet the NRA broke its own record for campaign spending during the 2016 election cycle. It was one of the biggest outside donation groups in that period, and the biggest to the campaign of Donald Trump.
As the NRA's revenues have soared and its donations to Congress have ramped up, mass shootings have become increasingly deadly. The four deadliest mass shootings in U.S. history all occurred in the past 10 years. There has been one mass shooting for almost every day in the U.S. so far in 2017.
There is, though, something different about the Las Vegas mass shooting compared to those that have occurred the previous eight years. There is now a president who is an outspoken advocate for gun rights and two houses of Congress controlled by a Republican Party that takes large amounts of money from the NRA. Addressing the nation on Monday, Trump, in contrast to his predecessor, President Barack Obama, made no mention of gun control. Shannon Watts, founder of the gun control advocacy group, Moms Demand Action, said that, as a result, the NRA will have to amend its tactics.
Newsweek subscription offers >
"It will be interesting to see how the NRA responds to this," she tells Newsweek. "In the past, like after Pulse, they always said more guns and fewer laws.
"Recently what they've tried to do is to create a culture war, so that Americans are afraid of one another because there's no president to make gun owners afraid of. They're doing right now what they do after every mass shooting, which is to go dark."
The NRA did not respond to a request for comment by the time of publication.
The first test of the response to the Las Vegas shooting could come imminently. The House is said to have a hearing this week on a so-called Hearing Protection Act, which would legalize the use of silencers on firearms. Watts says the attack in Las Vegas means that "what was an absurd idea is now an immoral and repugnant idea."
There is already evidence that the gun lobby and gun manufacturers will benefit from the lack of pressure for stricter gun control laws at the top layers of government.
Just hours after the tragedy in Las Vegas, gun stocks rose Monday morning.
How the NRA Will React to Las Vegas Shooting: Raise More Money to Donate to Congress to Oppose Gun Controls | U.S.