From Pedro Pascal to Bella Ramsey: Meet the Cast of HBO's 'The Last of Us' Series
HBO's adaptation of The Last of Us has enlisted an impressive cast already, with recognizable actors taking on the roles of characters like Joel, Ellie, Tess, Bill and Marlene.
Developed by Craig Mazin (lead writer of Chernobyl) and Neil Druckmann (the narrative director of the original games), the TV show's debut season will adapt the events of the first The Last of Us.
For those who are not familiar with the source material, it revolves around a global pandemic that sees people devolve into mindless, zombie-like creatures thanks to a mutated fungus.
Newsweek has everything you need to know about the cast and characters featuring in the upcoming version of The Last of Us.
What Is the Plot of The Last of Us?
The Last of Us series is actually based on a real-life phenomenon, known as the Cordyceps virus, which thankfully only spreads amongst bugs and does not affect humans. Still, if you ever look at photos of what it can do, the results are pretty chilling.
20 years after the Cordyceps outbreak sends civilization back to the dark ages, various quarantine zones are set up across the United States. Here, survivors do their best to watch each other's backs and rebuild society.
Over in the the Boston safe area, a smuggler named Joel is tasked with escorting a young girl (named Ellie) across the entire width of the country over to the west coast.
Although the reason for this is initially withheld from him, he soon discovers that Ellie is inexplicably immune to the Cordyceps infection and that a group of scientists in Salt Lake City are hoping to synthesize a cure using her blood.
While Joel is initially reluctant to take on this assignment (for spoiler reasons that we will not get into here), he accepts the job after being promised a handsome reward. Along the way he gradually develops a parental bond with Ellie, as the pair learn to work together in order to overcome the monstrous horrors of the Cordyceps plague, as well as humanity itself.
In short, it is one of the most acclaimed narratives in all of gaming, praised for its nuanced characterization, layered writing and thought-provoking ethical dilemmas. To do it justice on TV, you therefore need to get a really talented cast and that is exactly what Mazin and Druckmann have done.
With that said, here are all of the major players in HBO's version of The Last of Us.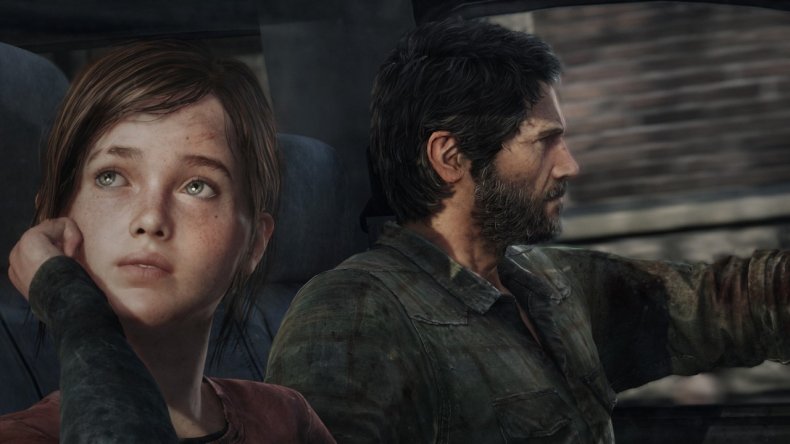 Pedro Pascal As Joel Miller
Joel is not your typical video-game protagonist, seeing as he is middle-aged and hardly in peak physical condition when you meet him (characters frequently call him "Old Man"). He also does some rather deplorable things over the course of the first The Last of Us, in order to protect both himself and the ones he loves.
Yet despite his frequent displays of selfishness and even abject cruelty, fans cannot help but empathize with this morally dubious smuggle. He is a complicated and deeply flawed individual, but one who is motivated by relatable impulses.
In the HBO version, Joel will be played by none other than Pedro Pascal. You will no-doubt recognize this exceedingly charismatic performer from things like Kingsman 2, Wonder Woman 1984, and Game of Thrones (where he came to a memorably gruesome end in Season 4).
However, his biggest leading role to date is as the titular bounty hunter in Disney's The Mandalorian. There, he also plays a begrudging father figure who is charged with looking after a child with special abilities, so you cannot say that he lacks experience in this field.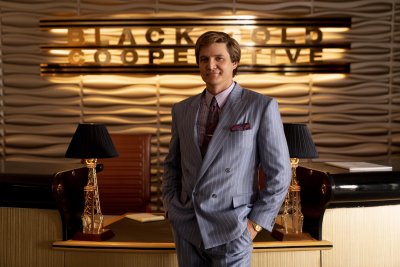 Bella Ramsey As Ellie Williams
Fellow Game of Thornes alumnus Bella Ramsey has been cast as Ellie. In HBO's fantasy epic, she played the scene-stealing Lyanna Mormont who, much like Ellie, was plucky, tough and utterly charming. So, she's definitely a good fit for this role.
Ramsey and Pascal never actually met in Westeros (their respective appearances were separated by a couple of seasons), so it will be interesting to see them finally sharing the screen when The Last of Us show debuts.
Ramsey's filmography also includes parts in The Worst Witch and the Renée Zellweger vehicle Judy.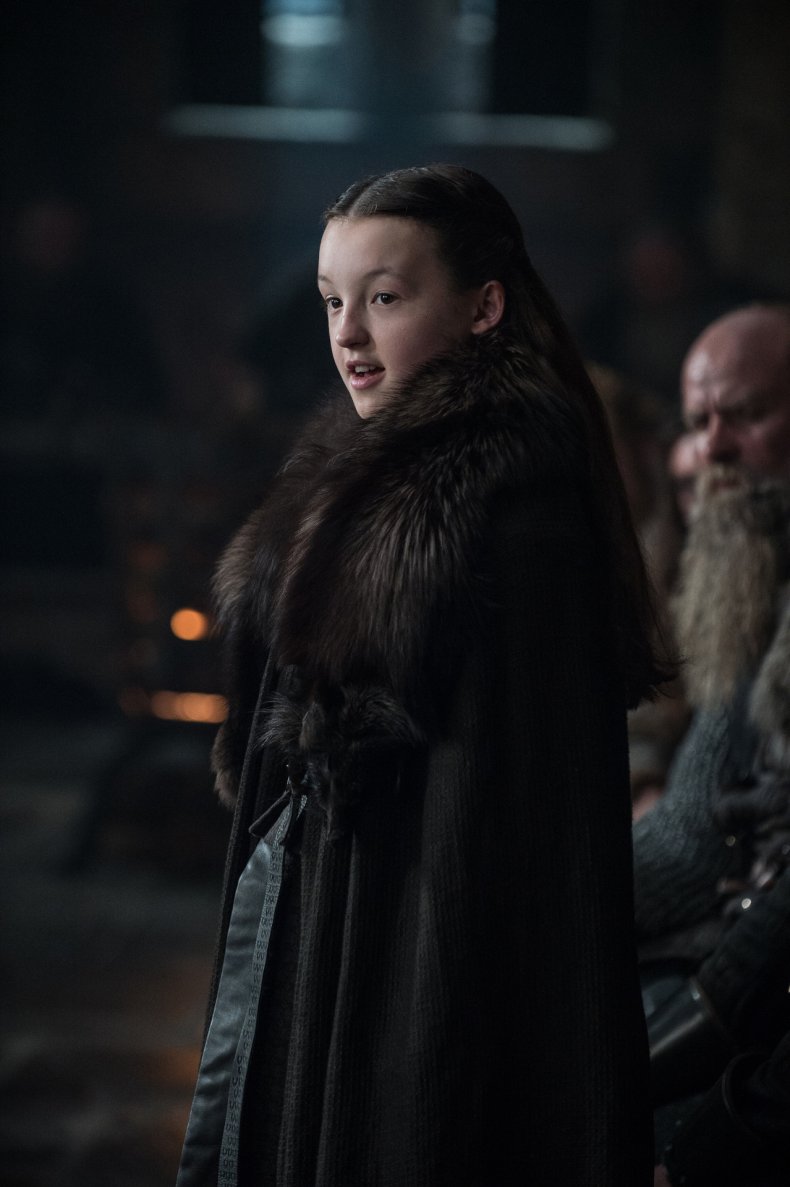 Gabriel Luna As Tommy
Joel's estranged brother, Tommy, only has a brief role in the first The Last of Us game, but his part was significantly expanded upon in the sequel.
According to IMDB, the character is actually going to feature in 6 episodes of the HBO show, indicating that he might be more of a regular here. He will be played by Gabriel Luna, who starred as the villainous REV-9 unit in Terminator: Dark Fate and as Ghost Rider in Agents of Shield.
Jeffrey Pierce As Perry
Oddly enough, the actor who provided Tommy's voice (as well as the motional capture reference material) in the original Last of Us video games is still in the HBO show.
While his usual part has been usurped by somebody else here, Jefferey Pierce will have a recurring role here. Specifically, he will be playing a mysterious original character named Perry. Little is known about this individual at the time of writing, as he does not have a direct equivalent in the source material.
A veteran of the small screen, Pierce has also had parts in shows like Bosch and Castle Rock.
Merle Dandridge As Marlene
Merle Dandridge on the other hand will be reprising her role from the video games, as she will once again be playing Marlene.
The leader of a revolutionary militia group known as The Fireflies; Marleen is actually the one who dispatches Joel on his cross-country mission in the first place. To say much more about her role in the story would give too much away.
In addition to portraying Marlene, Dandridge has also appeared in several other games, including Uncharted 4 and Half-Life 2 (where she voices Alyx).
Anna Torv As Tess
Anna Torv, who you might know as Wendy Carr from Netflix's Mindhunter, will be playing Tess in the HBO version of The Last of Us. The character is featured prominently in the first act of the original game, where she is Joel's partner in crime as a smuggler and (to an extent) his moral conscience.
Torv was also the lead in J.J. Abrams' Fringe, in which she played Olivia Dunham for a staggering 100 episodes.
Nico Parker As Sarah
Sarah is a character who is very difficult to talk about with spoiling one of the most important moments from the first The Last of Us. If you are not a gamer, or just never got around to playing it, then all you need to know is that she makes a huge impact on the story.
In HBO's adaptation, she will be played by Nico Parker (daughter of Thandie Newton), who you might recognize from her leading role as Milly in 2019's live-action remake of Dumbo. She was also in this year's Reminiscence, where she acted alongside her mother.
Con O'Neill As Bill
Con O'Neill will be playing Bill in the TV adaptation of The Last of Us.
This character's screen time was relegated to one isolated chunk of the original video game, when Joel and Ellie stop by at his hideout in search of a car. Presumably he will be having a beefed-up role in the show, as he is listed as one of the main cast members.
O'Neill is an English actor who has primarily known for his work on British television, having appeared In shows like Happy Valley and Midsomer Murders. However, he did have a key role in Chernobyl, where he played Viktor Bryukhanov, the director of the Nuclear Power Plant that was at the epicentre of the catastrophe.
This will be the second time that he has worked with Manzin.
The release date for HBO's The Last of Us has not yet been confirmed.