'Last Week Tonight' Season 9: When John Oliver's Show Will Return
Last Week Tonight With John Oliver Season 8 delivered plenty of what fans love about the show. Danny DeVito's demented DuPont advert. George Clooney's increasing impatience at getting clicked onto the show. John finally being able today goodbye to the void he filmed much of last season in.
However, all good things must come to an end. The final episode of Last Week Tonight's current season will air on Sunday, November 14, when people in power around the world will take a breath knowing the British-born comedian will not set his sights on them this week.
With ratings on the show holding fairly steady, and the show adding three more Emmys to its impressive tally, fans are probably feeling very confident that the show is coming back – the question is when?
Will there be another season of Last Week Tonight?
Those hypothetical fans are right to feel confident: The future of John Oliver's show has been secured for a while.
In September 2020, HBO announced it was ordering 90 more episodes across three seasons – that it, Seasons 8, 9 and 10. This will keep the show on the air until November 2023 at the earliest.
"For the past seven years," HBO chief content officer Casey Bloys said at the time, "John and his incredibly talented team have taken on topics that are both in the public mind and off the beaten path, always managing to shed new light on these subjects with intelligence and searing humor. We are beyond thrilled to continue this relationship for three more years."
When will Last Week Tonight Season 9 air?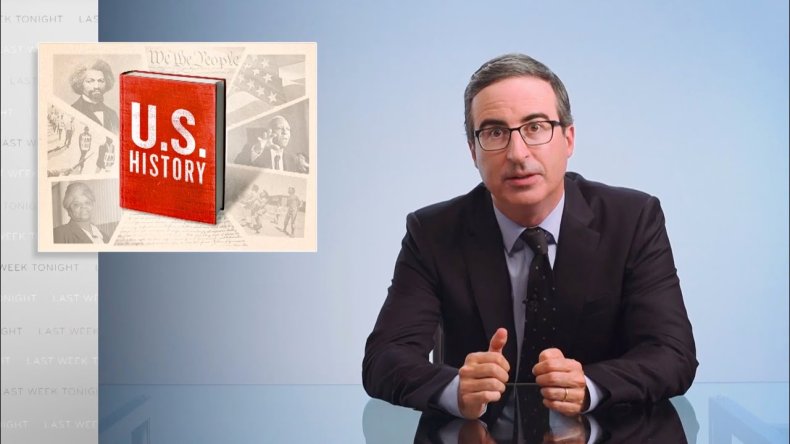 Though HBO has not yet announced what the release date of Season 9 will be, the release schedule for the show has been so consistent that we can make a pretty good prediction of when it will return.
Apart from the first season, which began in April 2014, all seasons of the show have begun in February and ended in November. Season 8 is no exception: It began on February 14, 2021, and ends on November 14.
As such, Last Week Tonight is very likely to return in February 2022. The most likely release date for the Season 9 premiere, assuming the show keeps its Sunday night air date (which it kind of has to because of the show's title), is Sunday, February 13, 2022.
HBO has ordered 30 episodes a season for the next two seasons, so viewers are likely to get weekly episodes until November, with a few breaks along the way as has become standard with the show. Viewers who need their Oliver fix in the meantime, the two most recent seasons are on HBO Max.