Laura Ingraham Criticizes Trump for Taking Too Long to Choose New Attorney General
Fox News host Laura Ingraham has criticized President Donald Trump for taking too long to appoint a new permanent attorney general, particularly at a time when she believes the southern border is "under assault."
Trump asked his former attorney general Jeff Sessions to resign, which he did the day after the midterm elections. Trump had long resented Sessions for recusing himself from oversight of the Russia investigation, which the president regards as a politically-motivated witch hunt.
"It's been three weeks since Trump canned Sessions and we haven't heard much about his filling this critical position of the attorney general," Ingraham said during her Fox News show The Ingraham Angle on Tuesday night.
Matt Whitaker, who served as chief of staff to Sessions, has stepped up as acting attorney general until a permanent replacement could be found. Whitaker's appointment has come in for criticism for his past attacks on special counsel Robert Mueller, who is leading the Russia investigation.
Overarching the uncertainty at the top of the Justice Department is the crisis at the southern border as undocumented migrants traveling in a series of caravans up through Central America begin to arrive, requesting entry.
Trump has sent thousands of armed troops to the border, in what his critics say is a massive overreaction to the arrival of migrants who are mostly refugees from violence and poverty, including many children. Border agents have fired tear gas at those arriving and rushing the fences.
Ingraham rolled a clip of Trump telling reporters about a permanent replacement for Sessions: "Well I have some very, very good people but, I mean, there's no rush. You know, it has to go through a Senate process, which takes a long time. But we'll pick somebody that's great. We're going to pick somebody that's very good."
She then noted comments by Senate Judiciary Committee chairman Sen. Chuck Grassley, a Republican, who Ingraham said was "up in arms" about the delay in appointing a permanent attorney general.
"I think it would be wise for the president to get somebody appointed, like, yesterday," Grassley said. "How long does it take for you to make up your mind [for] who you want to be your attorney general?"
The Fox host said Grassley "makes a good point here."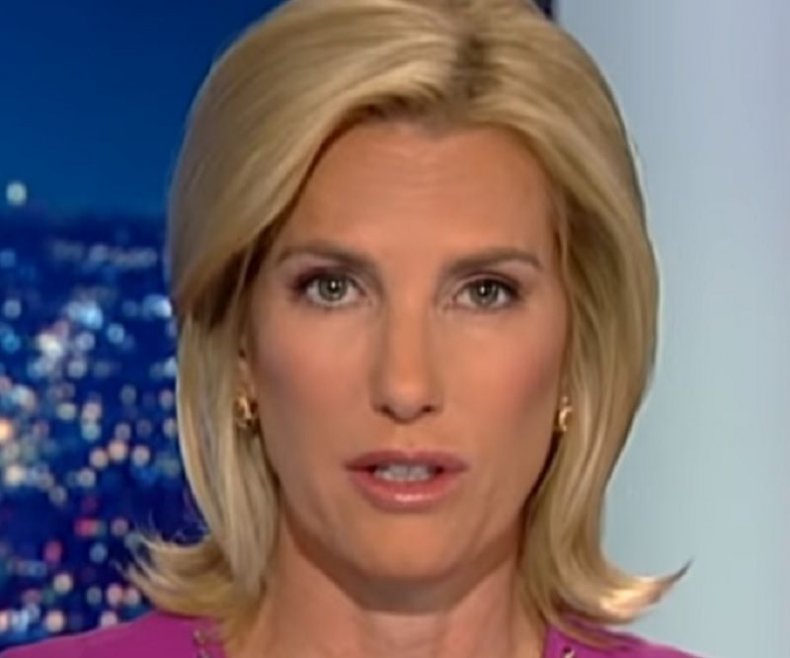 "This is no time for the administration or the United States to be without an attorney general," Ingraham said. "We need a permanent top law enforcement officer in place, particularly at a time when our border is under assault."
She highlighted lawsuits against Whitaker's appointment, including one by Senate Democrats who argue it is unconstitutional because it has not gone through the Senate.
"My friends, this is all an unnecessary distraction. Trump's DoJ should be devoting its manpower and resources to defending his policies against the relentless attacks by groups such as the ACLU," Ingraham said.
"There's no point in fighting unnecessary battles launched by vicious opponents, nor by delaying the nomination of a new AG, does the president need the appearance of seeming to be worried about the pending Mueller report."
She added: "Notwithstanding the bad blood between the president and Jeff Sessions after his recusal in that Russia probe, Sessions was tough and he was in sync with Trump on border enforcement."