Laura Ingraham's Brother Asks Why She Didn't 'Heed Warnings' From Military Leaders About 'Criminal President' Trump
Curtis Ingraham, Fox News host Laura Ingraham's brother, tweeted at his sister Friday. "General discontent: how the president's military men turned on Trump. Laura, weren't you always a huge supporter of our military? Why now do you not heed their warnings about this criminal president?!" Ingraham grilled his sister, including a link to a Guardian article chronicling various military leaders' condemnations of President Donald Trump.
Ingraham apparently issued the tweet in response to a segment on his sister's show Thursday. On The Ingraham Angle, the more famous sibling dedicated airtime to discussing a portion of Trump's latest Keep America Great rally, in Texas, where, according to Laura Ingraham, the president recommitted himself to "ending endless wars."
"Texas is a state that has really sacrificed in Iraq, Afghanistan, so many men and women, so much heartache, so much loss," the host said. "That got a huge response from the crowd. Is this a good issue for him to run on again?"
Ingraham posed the question to Real Clear Politics founder Tom Bevan, who answered that it was. "We spent all week talking about Syria and the Kurds, he replied, "and you saw the disconnect on display with Trump out in the heartland now, making his case, and the response that he got..."
"I think the only thing he runs the risk of now is if ISIS reconstitutes itself and wreaks havoc before his reelection next November," Bevan added as a caveat, alluding to a risk numerous lawmakers and defense officials have cited in calling the president to reconsider his swift recall of troops from Syria.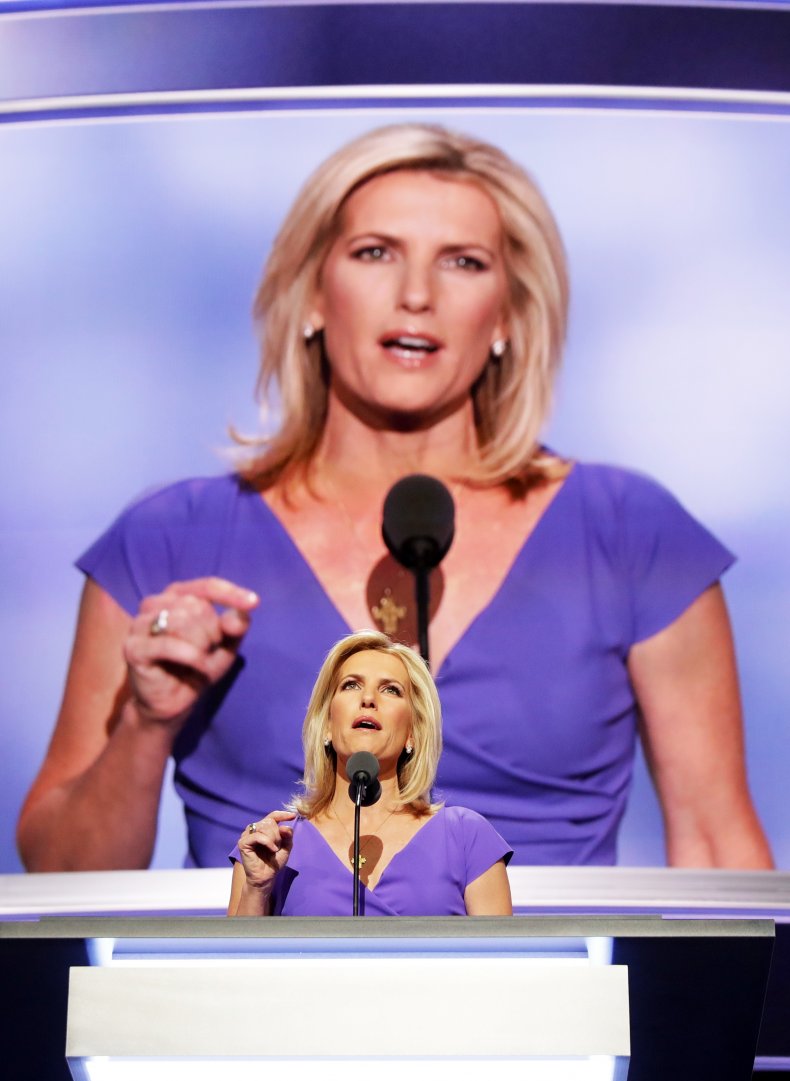 Ingraham has publicly criticized his sister many times in the past. In a September tweet, responding to Ingraham's comparison of Greta Thunberg to Children of the Corn, he wrote, "I can no longer apologize for a sibling who I no longer recognize. I can and will continue to call out the monstrous behavior and the bully commentary born out of anger." In a tweet from May, he justified his attacks on his sister by writing, "In these divisive times, I am speaking out and shining a light on hypocrisy. You cannot question me on my facts because they are as pure truth as one can get."
Late Thursday night, he tweeted, "I would say your ethical compass has been replaced by a financial one," in response to a tweet the Fox host had issued to a journalist regarding Trump's Doral resort.
Ingraham has been profiled by Vice News in a story about family division caused by politics. In 2018, Ingraham told The Daily Beast, "I think she's a monster." He went on to say, "Her emotional heart is just kind of dead."