Right-wing activist figure Laura Loomer was arrested for trespassing at the mansion of California Governor Gavin Newsom last week.
Loomer, fellow agitator Ben Bergquam and others held a so-called "fiesta" on Newsom's property on Wednesday to protest his position on immigration, according to The Sacramento Bee. They live-streamed the demonstration. Both were arrested.
"We are here at the Casa de Gavin, guys. That was such an easy fence to get over," Loomer, wearing a serape and a sombrero, said in footage of the incident.
"Everybody, everybody is welcome. Casa de Gavin. Everybody is welcome. Illegals, Illegals, Casa de Gavin is open," said Bergquam, who wore a serape, a sombrero and a fake mustache.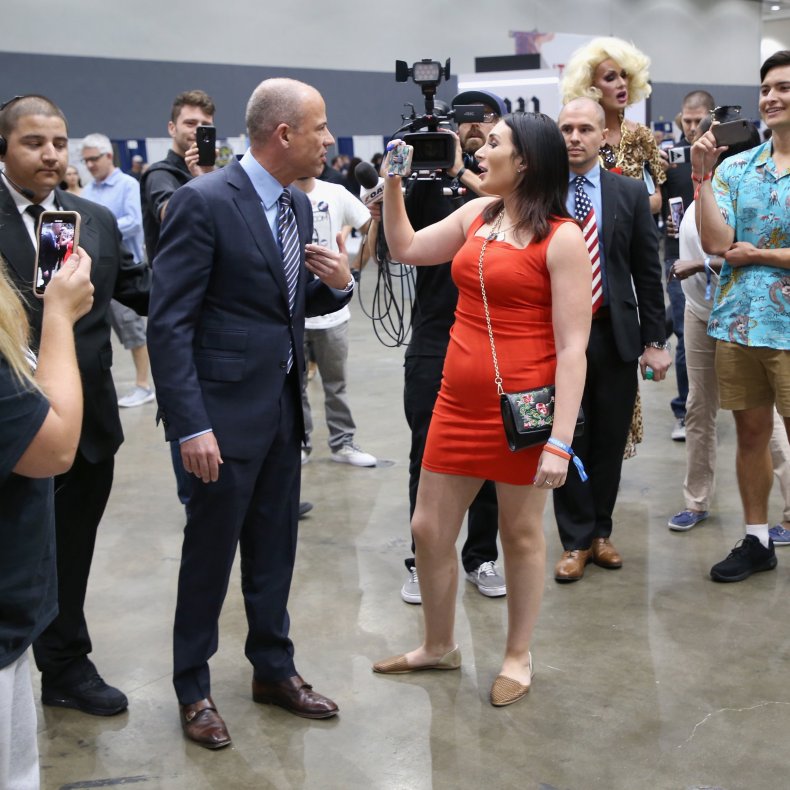 "Today I proved that Gavin Newsom, the governor of California who is also Nancy Pelosi's nephew, cares more about illegals than Americans," Loomer wrote on Facebook. "I was arrested for hopping his fence and having a fiesta on his lawn."
"Our purpose, why we were there, was to expose the hypocrisy of Gavin Newsom and the Democrats," Bergquam told The Sacramento Bee. "We did it in a comical way."
Loomer staged and live-streamed a similar event on House Speaker Nancy Pelosi's property last month. She jumped the fence around Pelosi's California house and set up a tent to protest the legislator's immigration stance.
The right-wing figure said she had brought undocumented immigrants to Pelosi's house after meeting them at Home Depot and convincing them to accompany her, according to The Daily Beast. The men may not have known what Loomer was enlisting them in, and law enforcement authorities who reported to the scene focused on the three men and their lack of documentation, rather than Loomer, the outlet said.
Loomer has held a number of protests since she was kicked off Twitter in November 2018.
Last month, she interrupted a speaker during the Women's March in Washington D.C. and shouted "the Women's March does not represent Jewish people" and "what about the Jews?"
The Women's March has faced allegations of anti-Semitism. Vanessa Wruble, one of the group's founders who is Jewish, said she was forced out because of her heritage.
After being removed from the social media platform, Loomer chained herself to Twitter headquarters in Manhattan while shouting "I am not going to stand by as people like Jack Dorsey and Mark Zuckerberg [try to] silence the voices of millions of conservatives."
Loomer had previously made headlines for getting banned from Uber and Lyft after tweeting anti-immigrant sentiments and for interrupting a controversial performance of Julius Caesar in New York.