Laverne Cox Responds to Being Mistaken for Beyoncé
Actress Laverne Cox attended the U.S. Open on Monday to cheer on Serena Williams, and her presence garnered attention from fans. However, a lot of talk on social media afterward came as the result of a bit of mistaken identity.
"#Beyonce at the #USOpen," read a message on Twitter posted by actor/producer Choni Francis that included a brief video of Cox sitting courtside.
Beyoncé, meanwhile, was not spotted anywhere at the tournament's Queens, New York, location.
Cox is a very identifiable star for most people. Along with being the first openly transgender person to grace the cover of Time and many other publications, she is an Emmy Award-winning producer. Cox is best known for her acting work, and she starred in the hit Neflix series Orange Is the New Black as well in the popular miniseries Inventing Anna.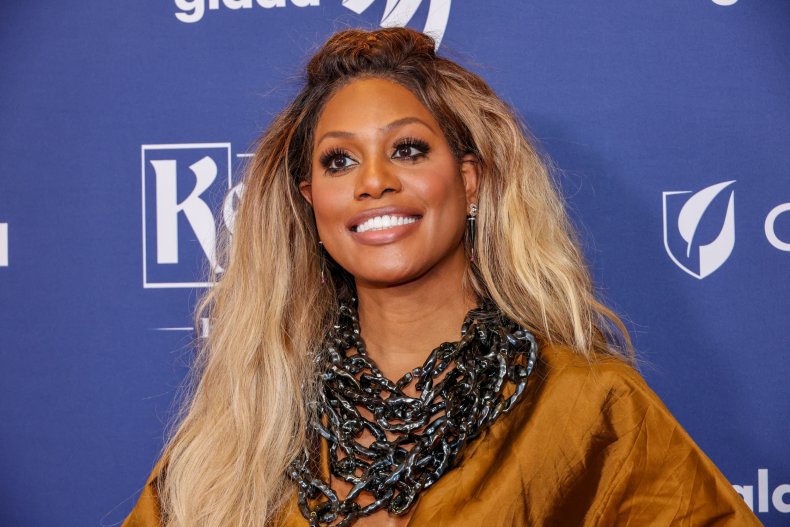 Cox took the mix-up in good stride and shared the video on her Instagram account. She also included some tweets poking fun at the original poster's mistake.
"Not me getting mistaken for @Beyonce at the #USOpen tonight then trending on Twitter as the internet cackles over the mistaken identity," she wrote in the caption. "These tweets are funny as hell. Enjoy!!!"
'I Would Never Shut Up'
Twitter users have continued to comment on Francis' error.
"2nd biggest winner tonight: Laverne Cox who was mistaken for Beyonce all night. Which is a career highlight for literally anyone," author David Dennis Jr. tweeted.
Another Twitter user said, "Laverne Cox being mistaken for Beyoncé is giving me life."
"I know Laverne Cox is cocky as hell right now and should be cuz if I got mistaken for Beyonce on national television I would never shut up," a Twitter user wrote.
Francis has since posted several messages, including a couple that jokingly expressed concern about the Bey Hive (Beyoncé's most fervent fans) coming after him.
He explained he sent out his message because he was excited at having thought he spotted Beyoncé.
"My bad," he said. "I wasn't trying to be funny I promise."
Many people have seen Beyoncé linked to Williams in recent days, as the music star narrates a new Gatorade commercial that celebrates the tennis icon's legacy as Williams reportedly edges closer to retirement.
In a funny coincidence, Cox posted a video on Instagram of herself getting ready for the U.S. Open hours before the identity mix-up. The song used for the video was "Pure/Honey" by Beyoncé.
Newsweek reached out to Cox for comment.