How 'Law & Order: SVU' Wrote Off Jamie Gray Hyder and Demore Barnes
Law and Order: Special Victims Unit had a double duty to do with its Season 23 premiere.
Christian Garland actor Demore Barnes and Kat Tamin star Jamie Gray Hyder both announced they were leaving the NBC show, so both had to be written off.
Exactly how their characters are leaving SVU was revealed across the two-hour finale.
What caused their characters to leave, and did they survive trying to take down the powerful sex trafficking ring? Here's how the show said goodbye to Kat and Garland.
How did Jamie Gray Hyder leave SVU?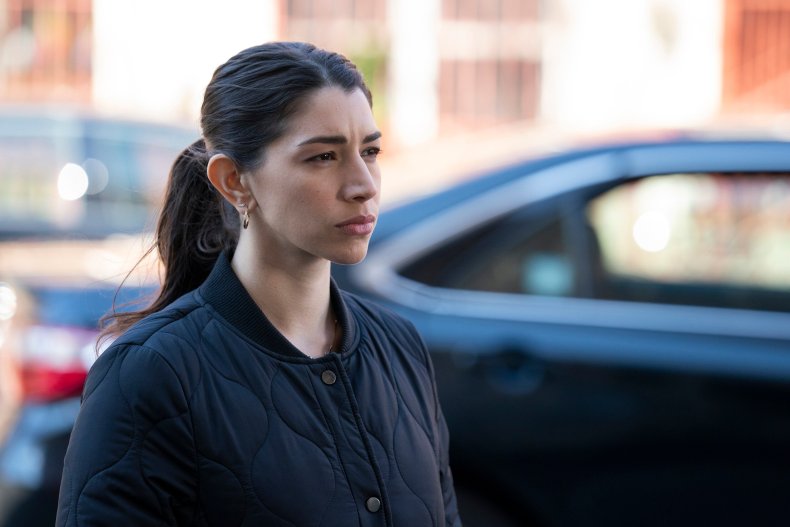 Kat came the closest to leaving Law & Order in a bodybag. Close to the top of the second hour of the Season 23 premiere, a bullet managed to find its way under her bulletproof vest while she was searching for a witness who was going to testify in the grand jury case of Congressman George Howard (played by Ben Rappaport).
Despite Fin's (Ice-T) best attempt to put pressure on the wound, her heart stopped on the way to hospital, though the EMTs were eventually able to revive her.
Later in the episode (streaming now on Peacock), we learned that Kat survived surgery, but her close brush with death has left her considering her life. She wonders to herself about whether being in the police is the way she wants to help victims, or whether she can do that more directly in some other way.
Later in the episode, she makes her decision: She is done with the SVU. Saying goodbye to Olivia (Mariska Hargitay), she says: "We're not in the same place. I don't have 20 years invested. I've got to get out before I get in too deep...I just can't stay."
How did Demore Barnes leave?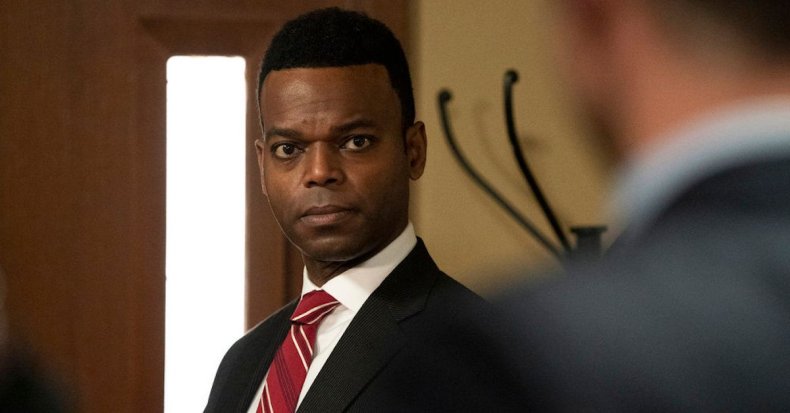 While ethical issues were what made Kat want to leave, it was internal politics that made Garland hand in his resignation.
In the first episode, Garland found himself frustrated at not being involved in decisions. He first started to consider leaving during the first hour of the premiere, after McGrath (Terry Serpico), Olivia and Carisi (Peter Scaravino) stage a press conference about the Congressman's arrest without any of them informing him.
Of course, icing Garland out seemed to be McGrath's plan all along, as it allows him to focus more on the kind of crimes he wants to investigate – what he calls "real rapes."
Why did Jamie Gray Hyder and Demore Barnes leave SVU?
Per an Instagram post from Barnes, it seems it was the show's decision to write him off. "I don't totally know why this happened," he said in an address to his fans.
Per Hyder, she also did not make the decision to leave herself. "The decision was made above my pay grade and wouldn't have been my choice," she said on Twitter. "But hey, that's showbiz for ya."
Law & Order: SVU Season 23 air Thursdays at 9 p.m. ET / 8 p.m. CT on NBC.