Lawmakers want Justice Department to Investigate Florida's Deadly 'Stand Your Ground' Case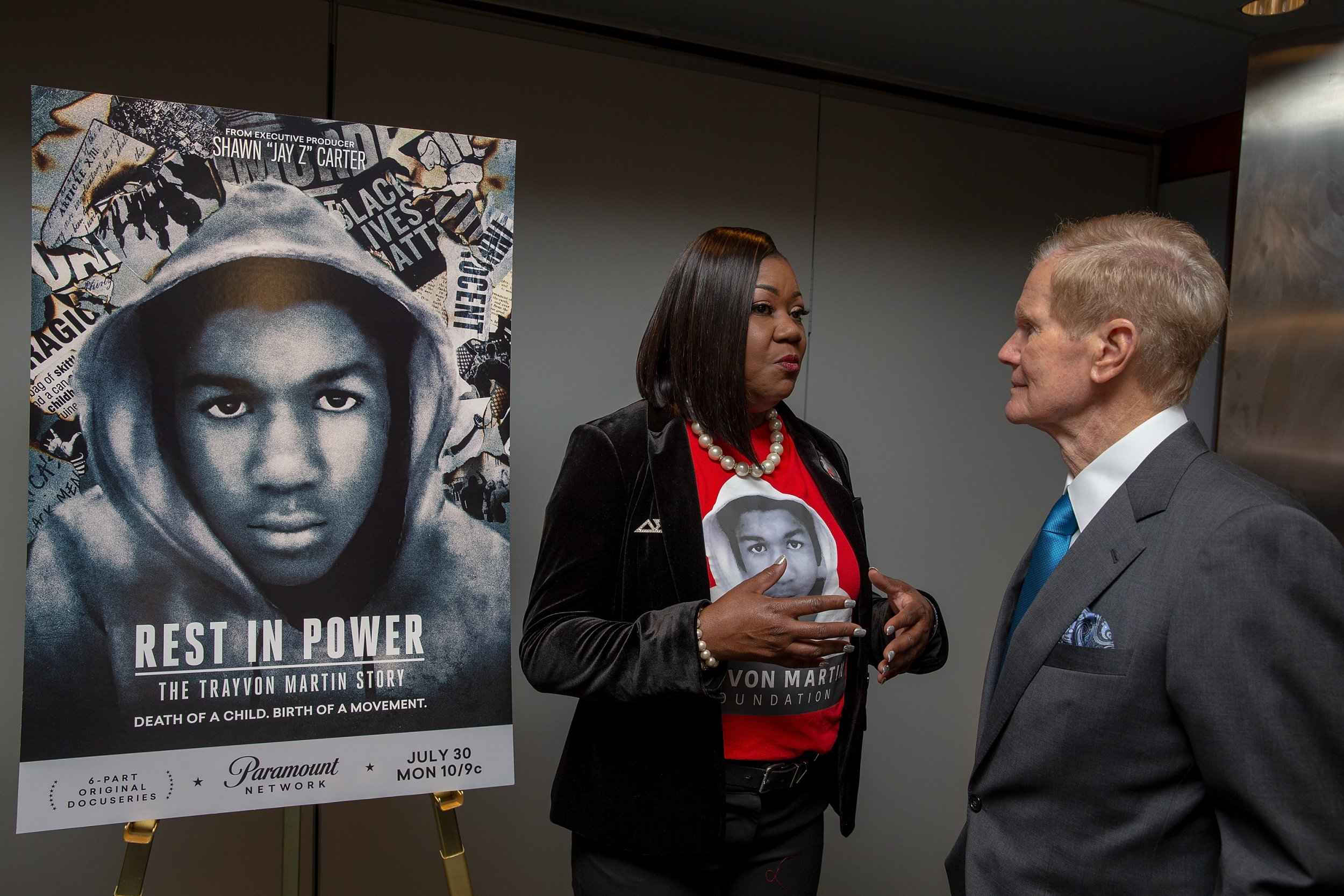 Following the death of an unarmed black man who was shot and killed during a dispute outside a Florida convenience store, which was ruled self-defense under the state's controversial "stand your ground" law, five democratic lawmakers want the U.S. Department of Justice to investigate the case.
Senators Kamala Harris, Cory Booker and Bill Nelson, along with Representatives Charlie Crist and Alcee Hastings, sent a letter to Attorney General Jeff Sessions Friday requesting the D.O.J.'s Criminal Section of the Civil Rights Division to investigate. Nelson, Crist and Hastings all represent Florida.
"I applaud them for showing responsible leadership," Benjamin Crump, a lawyer representing the man's family, told The New York Times. "We should not be encouraging people to try to take the law into their own hands, start a confrontation and then kill an unarmed black man."
The case in question was all caught on camera July 19 when a father and his family parked in a handicapped spot outside a convenience store in Clearwater, Florida, about 23 miles west of Tampa.
While 28-year-old Markeis McGlockton and his 5-year-old son went inside, his girlfriend, 24-year-old Britany Jacobs, waited in the car. In the meantime, 47-year-old Michael Drejka approached the parked car and began questioning why they parked in a handicapped spot, something the store owner said was common for Drejka to do.
"He's a trouble-marker," said the store owner, Ali Salous. "[Drejka] always hangs around here to see if there's a problem just to start problems with somebody. He's not normal."
After McGlockton came back out and pushed Drejka to the ground, Drejka can be seen pulling out a gun and briefly pausing as McGlockton begins to back away, then shoots McGlockton in the chest. He was pronounced dead at a nearby hospital.
Police have since ruled the shooting self-defense under the state's controversial "stand your ground" law, which was also used in the acquittal of George Zimmerman for shooting and killing an unarmed black teen, Trayvon Martin, in 2012.
"I don't make the law. I enforce the law," Pinellas County Sheriff Bob Gualtieri said during a news conference the next day. "The law in the state of Florida today is that people have a right to stand their ground and have a right to defend themselves when they believe that they are in harm."
The family of McGlockton appealed to the state attorney Thursday to press charges against Drejka.
The law states that a person in Florida is justified to use "deadly force" if he or she believes it's in self-defense and "does not have a duty to retreat and has the right to stand his or her ground."
Florida was the first state in the country to enact the self-defense law back in 2005, receiving strong support from the National Rifle Association. Democratic state lawmakers have since called it a "shoot-to-kill" and a "how-to-get-away-with-murder" law. Now, 24 states across the country have some type of "stand your ground" policy in place.
A study published last year in the Journal of the American Medical Association found that Florida's "stand your ground" law was associated with a more than 24 percent increase in homicide and a more than 31 percent increase in firearm-related homicide from 2005 to 2014.