Lawyer Suspected in Judge Salas Shooting Was Trump Campaign Volunteer
The "anti-feminist" lawyer who allegedly shot a federal judge's family had volunteered for Donald Trump's 2016 presidential campaign, according to writings he posted online.
Roy Den Hollander was the "primary subject" in the shooting that took place at the home of U.S. District Judge Esther Salas in Brunswick, New Jersey on Sunday, the FBI said in a statement on Monday. The FBI said Den Hollander, a men's rights attorney, was deceased, but provided no details.
Salas' 20-year-old son, Daniel Anderl, was killed after a gunman posing as a FedEx delivery person opened fire at the home. Her husband, defense lawyer Mark Anderl, was wounded, but Salas was in another part of the house at the time and was not harmed.
According to the Associated Press, Den Hollander wad found dead in the Catskills in New York of an apparent self-inflicted gunshot wound.
In more than 2,000 pages of writings—often racist and misogynistic—that he posted online last year, Den Hollander wrote about how he had volunteered for Trump's presidential campaign in 2016.
He recalled "leaving the law library in the early afternoon for Trump Tower, 12 blocks up Fifth Avenue, to make telephone calls during the primaries and the general election."
He added that most of his fellow volunteers were "aging baby boomers like me"—but that "once in a while some hot young model chick would show up to make calls. They never sat next to me."
Den Hollander also claimed that other Trump supporters were scared to publicly share their support in the run-up to the 2016 election. "Can't blame them," he wrote. "I won't wear my red 'Make America Great Again' hat in the streets of NYC."
He wrote about how he wore the trademark Trump hat on the streets of Washington, D.C. after going to the the president's inauguration as part of a field trip arranged by other campaign volunteers. The Trump campaign has been contacted for comment.
Den Hollander had been involved in a lawsuit, filed in 2015, that was being heard by Salas involving a woman who wanted to register for the men-only military draft.
In his writings, Den Hollander called Salas a "lazy and incompetent Latina judge appointed by Obama" and claimed she was using her Hispanic heritage to get ahead.
"Salas clearly wanted to further her career by moving up the judicial ladder to the Court of Appeals or maybe even the Supreme Court," he wrote. "After all, there was now a Latina seat in the form of Sotomayor on the Court."
He claimed that Salas had gotten into college and law school due to "affirmative action" and by using her life story of being abandoned by her father and raised by her mother, which he derided as "the usual effort to blame a man and turn someone into super girl."
In his writings, Den Hollander also attacked other prominent figures, including former president Barack Obama and Hillary Clinton and spoke of wrapping up his affairs after undergoing cancer treatment.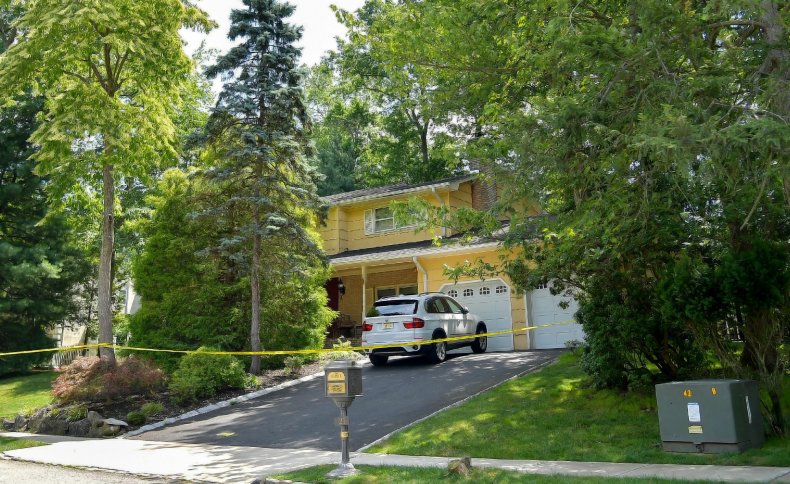 The New York Times reported that investigators are looking into whether Den Hollander had decided to "take out" his enemies before he died.
The FBI on Monday contacted Janet M. DiFiore, New York State's chief judge, to tell her Den Hollander had her name and photo in his car, according to the newspaper.
In a statement, Attorney General William Barr said the FBI and the U.S. Marshals will continue investigating the shooting.
"This kind of lawless, evil action carried out against a member of the federal judiciary will not be tolerated, and I have ordered the full resources of the FBI and U.S. Marshals Service to investigate the matter."
Salas was nominated by Obama and was confirmed in 2011 after previously serving as a U.S. Magistrate Judge in New Jersey.
Four days before the shooting, she was assigned to the ongoing lawsuit brought by Deutsche Bank investors who claim the company made false and misleading statements about its anti-money laundering policies.
The suit also alleged the bank failed to properly monitor "high-risk" customers, including convicted sex offender Jeffrey Epstein.
Her most high-profile case in recent years was the sentencing of Real Housewives of New Jersey reality television stars Teresa and Joe Giudice for financial fraud charges. Salas allowed the pair to serve their time consecutively so one could raise their four children while the other was in jail.