'At Least Two Dozen' Republicans in House Are 'Deeply Concerned' About Trump's Ukraine Actions: Congressman
Congressman Brendan Boyle said on Saturday evening that "at least two dozen" of his Republican colleagues in the House of Representatives are "deeply concerned" about Donald Trump's actions towards Ukraine, although most have not criticized the president publicly.
"I actually have a lot of friendships on the other side of the aisle," Boyle, a Democrat who represents Pennsylvania's 2nd District, said during an interview with conservative CNN host S.E. Cupp. "I've been able to produce real, meaningful legislation with Republican colleagues of mine, especially as it relates to foreign policy," he pointed out.
Boyle went on to say that "a significant number of Republican friends" in Congress had "expressed their deep concerns" about the president. The representative explained that his GOP colleagues avoid criticizing Trump publicly because they know it would "put them in a really tough spot" when it comes to possibly facing a Republican primary challenger.
Although Boyle said he couldn't say how many Republicans would vote for impeachment "when push comes to shove," he asserted that behind the scenes "there are a number of Republican members who are deeply concerned and alarmed about what has become public" in regards to Ukraine.
When pressed by Cupp to give a more precise number of GOP congressional representatives frustrated with the president, Boyle responded that in the House of Representatives he would estimate there were "at least two dozen."
"But I wouldn't be surprised if it's even more than that," he added.
Trump and his supporters have attempted to dismiss the fast moving impeachment inquiry led by Democrats as purely "partisan" and a "witch hunt." But several prominent Republicans have been publicly critical of the president's efforts to pressure Ukraine – and China – to investigate his political opponent, Democratic presidential candidate and former Vice President Joe Biden. Several others have claimed, as did Boyle, that a significant number of Republicans in Congress would vote to impeach Trump if they could do so secretly.
"One Republican senator told me if it was a secret vote, 30 Republican senators would vote to impeach Trump," GOP consultant Mike Murphy, who worked for prominent Republicans including Senator Mitt Romney and former Senator John McCain of Arizona as well as former Florida Governor Jeb Bush, said in an interview with MSNBC at the end of September.
Former GOP Senator Jeff Flake of Arizona, who retired when his term ended in January, later said Murphy's remark was "not true." He then claimed: "There would be at least 35."
In the Senate, Republicans Romney of Utah, Ben Sasse of Nebraska, and Susan Collins of Maine have been vocal in their criticism of Trump's efforts to seek foreign government assistance to dig up dirt on a political rival.
"Hold up: Americans don't look to Chinese commies for the truth," Sasse said last week after Trump publicly called for Beijing to investigate Biden. He previously had raised concerns about the president's actions toward Ukraine, saying that there were some "real troubling things" to be investigated.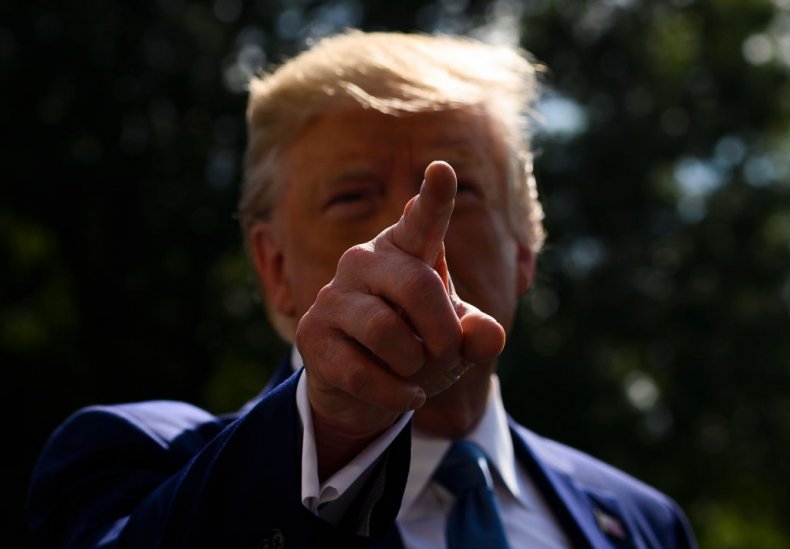 "When the only American citizen President Trump singles out for China's investigation is his political opponent in the midst of the Democratic nomination process, it strains credulity to suggest that it is anything other than politically motivated," Romney said in a Friday statement. He also called the president's actions "wrong and appalling."
"I thought the president made a big mistake by asking China to get involved in investigating a political opponent," Senator Susan Collins of Maine told the Bangor Daily News on Saturday. "It's completely inappropriate," she said.
In the House of Representatives, several Republicans have voiced support for investigating Trump's actions, although they have declined to back the Democratic-led impeachment inquiry.
"There are legitimate questions that have to be asked, and people are going to be required to answer them," Representative Fred Upton of Michigan said last week.
Congressman Will Hurd of Texas, who is not seeking reelection, characterized Trump's call for China to investigate Biden as "terrible."
In regards to the president's actions towards Ukraine, Hurd said: "I think some of these things are indeed damning, however I want to make sure we get through this entire investigation before coming to some kind of conclusion."