Leicester City: Could Jamie Vardy Receive A Knighthood For Premier League Miracle?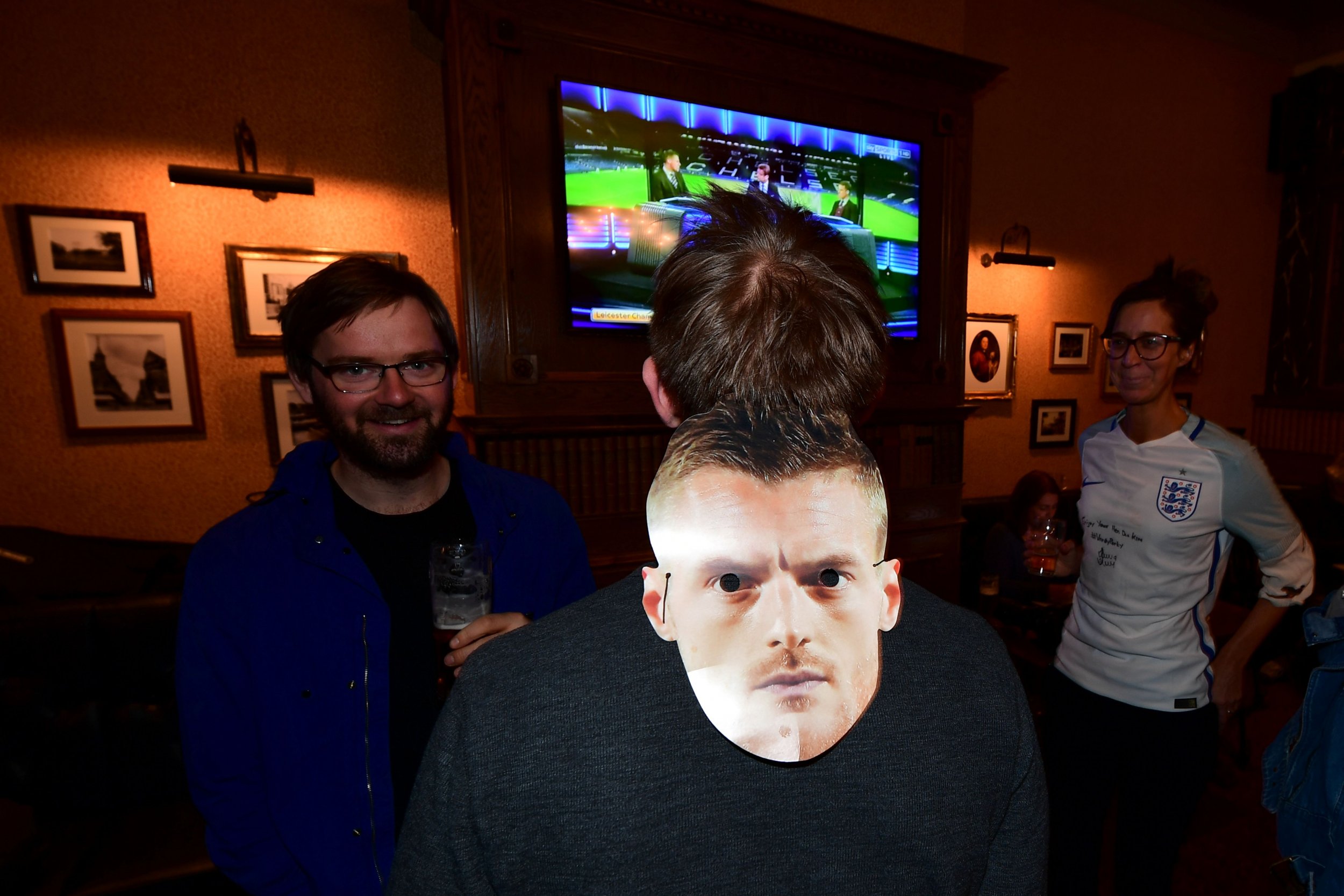 "Arise, Sir Vardy of Melton Mowbray."
It is not the ending to a feature-length episode of Sharpe, but the denouement to another swashbuckling story of heroism — Leicester City's English Premier League title victory.
Gordon Taylor, chief executive of the Professional Footballers' Association (PFA), wants Leicester's players to receive honors for their achievements—meaning Sir Jamie Vardy and Sir Danny Drinkwater could be coming to an English Premier League ground near you very soon.
"It goes beyond football what they've done," Taylor told the Daily Mail. "It remains to be seen if the choice to add them to the honours list comes from The Cabinet, but I would hope so. As football goes it's probably, in my lifetime, one of the finest achievements I've seen.
"Special success stories come from different areas of life. Leicester have shown that sport and football are a very important part of the fabric of this country. They give hope to any team who think they can never make it to top."
Honors for sporting achievements have become commonplace in recent years — Bradley Wiggins, famously, became Sir in December 2013 after his 2012 Tour de France victory and Olympic gold medal in the same year.
However, British sports stars who are perhaps equal or above Leicester in terms of achievement - including Andy Murray and David Beckham — have yet to receive the nation's highest honor, bestowed by the Queen but recommended by the Secretary of State for Foreign and Commonwealth Affairs.
Leicester's manager Claudio Ranieri has already been tipped for a knighthood himself for leading his side to become champion of England for the first time ever.
Ranieri was backed by Labour MP Jonathan Ashworth, quoted in The Sun two weeks ago as saying: "What Claudio Ranieri has done, not only for Leicester City but for English football, is nothing short of phenomenal.
"It has been a beautiful fairytale story and fans would surely agree he deserves the recognition an honorary knighthood would bring."