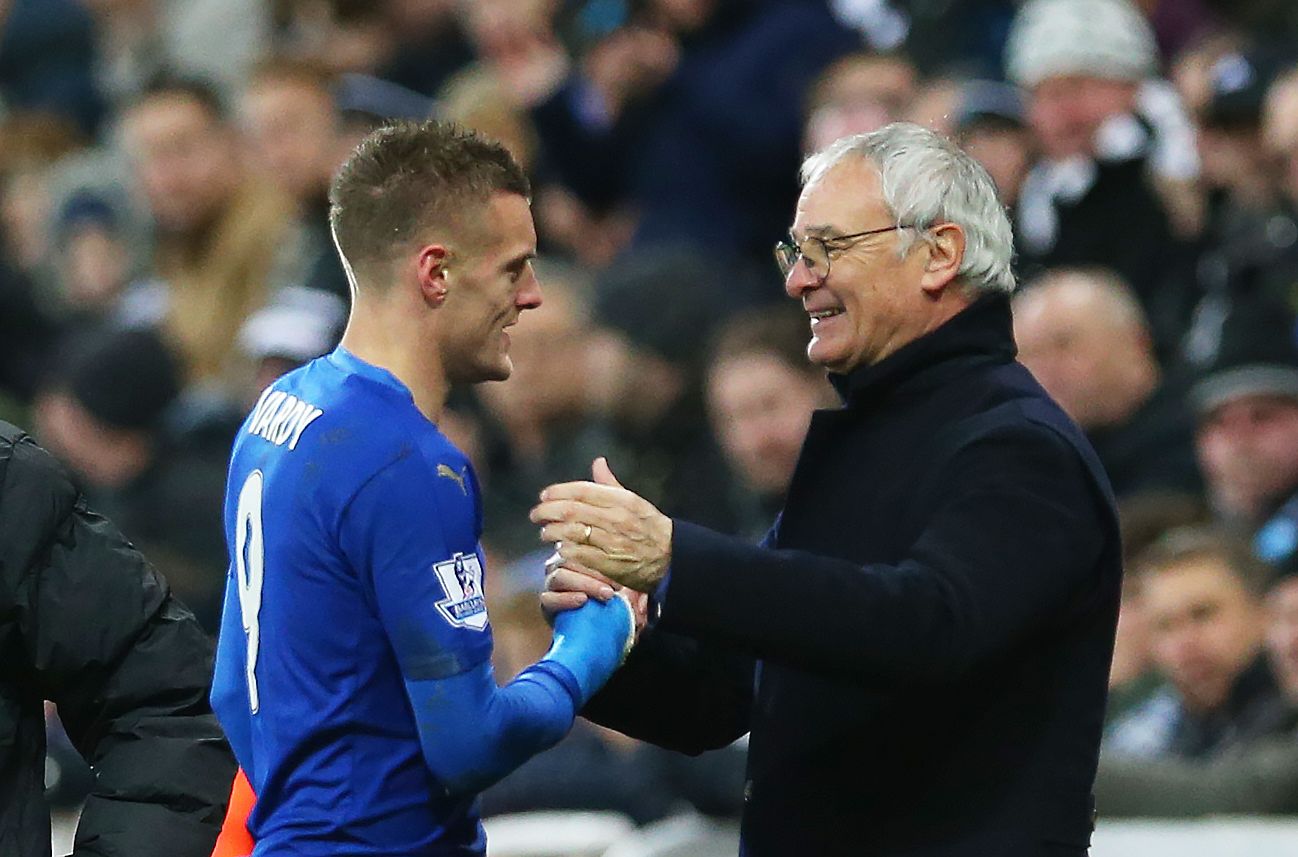 No sooner have the champagne flecks dried on the Premier League champions' suits than their triumph has been set down in print. A lot of print.
The Leicester City fairytale—miracle—insert any other superlative here—victory will be celebrated in no fewer than seven books released this year.
Jamie Vardy, the striker whose 22 goals did more than most to help Leicester along the way to the title, is directly and indirectly responsible for two. He will release My Story, his autobiography, on October 20, promising the "story that people don't know."
If you cannot wait for the official version, Jamie Vardy: The Boy from Nowhere, The true story of the genius behind Leicester's amazing season by the journalist Frank Worrell comes out in just over two weeks, on May 19.
Perhaps that "genius" label ought to apply to Claudio Ranieri, the Leicester manager, who was widely tipped at the start of the season to take the Midlands club back down into the Championship after a fairly desperate spell in charge of the Greek national team.
Ranieri's biography, helpfully titled Claudio Ranieri and written by European football journalist Gabriele Marcotti, is released on November 3, 2016—in time for Christmas. Amazon also lists, free on Kindle and available to read now if you know Spanish, Dilly Ding, dilly-dong: Leicester City, el triunfo más improbable de la historia del fútbol inglés ("the most improbable triumph in the history of English football").
If your taste for Leicester is more general, then Jonathan Northcroft, the Sunday Times football correspondent, is writing Fearless: How Leicester City Shook the Premier League, and What it Means for Sport that is due to be published on September 22.
There will also be a glut of Leicester-themed titles released in the next few weeks. Rob Tanner, the chief football writer for the Leicester Mercury, brings out 5000-1: The Leicester City Story, a reference to the club's odds of winning the Premier League at the start of the season, on May 19.
The Immortals: The Story of Leicester City's Premier League Season 2015/16 comes out just over a week later, on May 27. And for a slightly more esoteric take, King Power, purported to be written by Richard III himself and describing the Premier League victory in his own words, is published by Fourth Estate in June.
That's one free Kindle publication and seven more Leicester books scheduled before the end of November.
Uncommon Knowledge
Newsweek is committed to challenging conventional wisdom and finding connections in the search for common ground.
Newsweek is committed to challenging conventional wisdom and finding connections in the search for common ground.
About the writer
Sportswriter at Newsweek.