Letitia James' Fraud Lawsuit Could Be 'Death Knell' of Trump Org.: Lawyer
A top New York City white-collar defense lawyer said a recently announced fraud lawsuit against former President Donald Trump and his family by New York Attorney General Letitia James could be a "death knell" for the family business.
Appearing on MSNBC's Morning Joe on Thursday, Caroline Polisi—a longtime federal defense attorney and legal analyst—said Trump's longstanding pattern of hyperbolic claims about his real estate holdings and other business assets presented a nightmare scenario for his defense team as it seeks to defend him against claims he misled regulators for his own financial gain.
These included lying about the size and price of his own New York City penthouse—a price point that had never been achieved in American history, critics say—as well as the value of other real estate holdings he then used as leverage to secure loans and other financing mechanisms seemingly out of thin air.
Paired with the fact James had an ax to grind against the former president—including making suing Trump an integral part of her campaign platform—Trump, Polisi said, likely finds himself in a bind that will be difficult to escape from.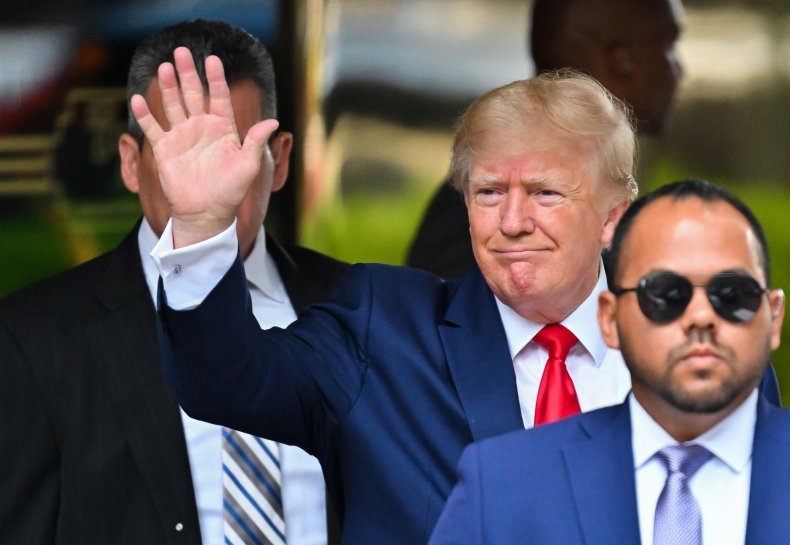 "The breadth and depth of this complaint, over 200 pages of meticulous facts...this is a documents case," Polisi said on the show. "Documents don't lie. Square footage doesn't lie. You really get the sense the Trump Organization was more of a fraud scheme with a little bit of a legitimate business wrinkled in there at times as opposed to a real organization.
"I think this could be a real death knell," she added.
Even former Trump allies—including his former fixer, Michael Cohen—have piled on in recent days. Cohen said Wednesday night he believed James' lawsuit would put an end to the longstanding "criminal enterprise" Trump and his family have allegedly carried out throughout their decadeslong roost at the height of New York City real estate.
"Donald Trump will lie," Cohen told CNN's Don Lemon Thursday night. "And he lies with impunity in order to justify whatever the question, whatever the issue is that's confronting him. That's his—that's his strength. That's his superpower. He lies with impunity, and he doesn't care."
Trump's legal team, meanwhile, has argued that the intrinsic value of the Trump brand was not considered in the estimates levied on them by the New York attorney general.
"When you have a Trump property, that's a unicorn property, that's what we call that," his attorney, Alina Habba, said in an interview on Newsmax Wednesday night. "That's a thing that has a brand value and has a real estate value. He's got some of the best buildings in New York. Do you know what a property is worth? It's worth what someone is willing to pay for it. It doesn't matter what Letitia James thinks."
Notably, the New York State Attorney's Office noted in its complaint that the Trump Organization regularly included intangible items—such as brand premiums—when it was calculating an asset's value, despite representing in its financial statements such items were not included in the stated value.
Newsweek reached out to Trump's office for comment.