Joe Biden Tells Stephen Colbert He Hopes Donald Trump Presidency Was a Fluke In American History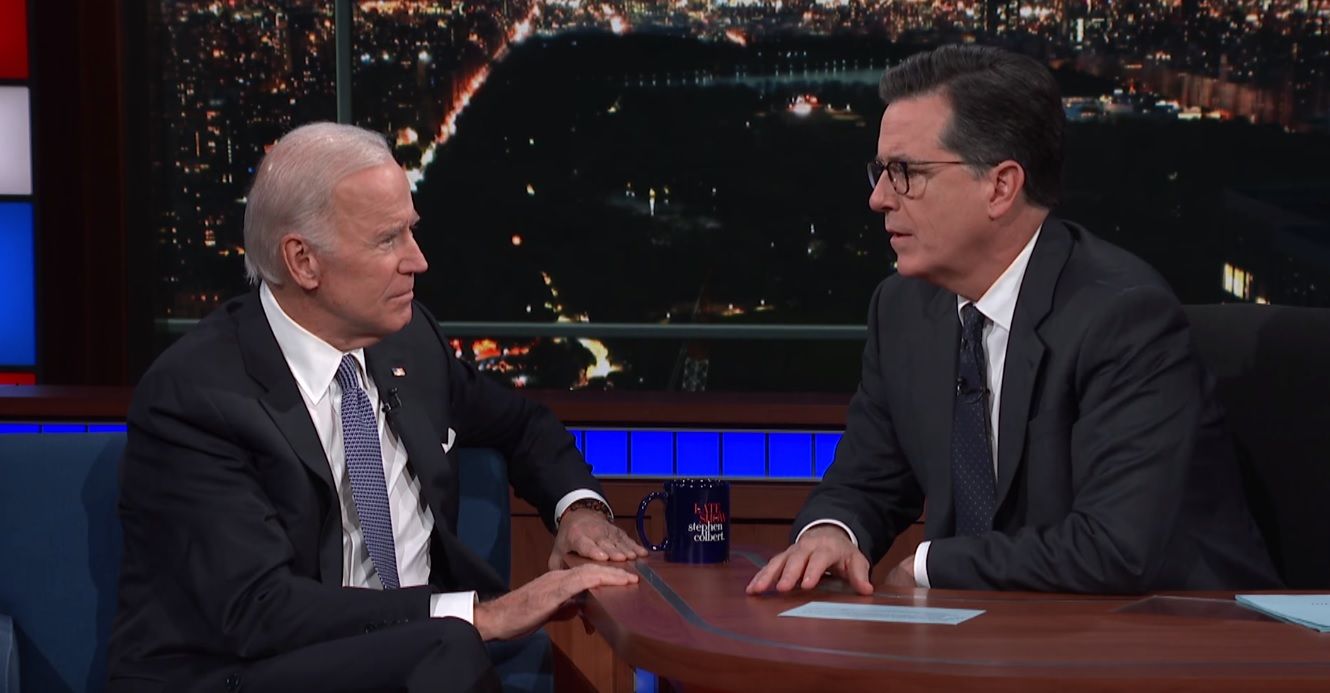 Former vice president Joe Biden told Stephen Colbert Monday night on The Late Show that he believes President DonaldTrump and his supporters are making Americans of all political affiliation "worried about the statement of the republic."
Colbert asked the 74-year-old: "Whoever is the president is, de facto, presidential. What do you think has changed about the presidency with him being president? How will this influence future presidencies?"
Biden gave an emphatic response: "God willing, it will go down as the single exception in American history. I really mean that."
"When the president was elected, the people he gathered around him—the political people came into play, you kind of thought, well, maybe it's amusing or embarrassing sometimes. But it didn't go to the heart of who we were," he added.
Biden said that more than any policies Trump had brought in during his time in the White House, he was most concerned about the division and "phony nationalism" that Trump and the alt-right had inspired in America.
After Trump was elected, Biden said that he would give the new president an "even shot" as president—but Trump's reaction to the Charlottesville unrest in August made him want to speak out.
"Charlottesville, for me, was a moment where I thought silence would be complicity," said Biden. "The idea that you'd see in America, in a historic city, Nazis carrying flags, spouting the same exact bile about Jews that were spouted in Germany in the 1930s, and all these guys crawling out from under rocks with torches...and to not have an outright, flat condemnation of that [is wrong]."
"I thought the silence was deafening. And then, when the comparison was made to those that were [counter] protesting, I found it reprehensible—I couldn't remain silent anymore. It goes to the soul of the country."
Biden, promoting his new book, Promise Me, Dad, about the death of his eldest son, Beau, in 2015, said that Democratic candidate Hillary Clinton would be a better president.
"But for 74,000 votes or thereabouts, we wouldn't be having this conversation. We'd have a good president who understands the role of the presidency," he told Colbert.
Watch the full interview with Biden below: