Fans of Levar Burton have expressed outrage after it was confirmed that the star had missed out on becoming the new permanent host of Jeopardy!
On Wednesday, it was announced that Jeopardy! executive producer Mike Richards will step in to host the daily syndicated show, while actress and neuroscientist Mayim Bialik will present the Jeopardy! prime-time and spin-off series, including the upcoming Jeopardy! National College Championship.
The appointments came after months of several stars—including Ken Jennings, Anderson Cooper, Aaron Rodgers, Katie Couric, Bill Whitaker, George Stephanopoulos, Robin Roberts, and Dr. Sanjay Gupta—serving as guest hosts, as a permanent presenter to replace the late Alex Trebek was sought.
And with Burton having enjoyed a strong wave of support before his guest-hosting stint hit screens during the last week of July, a number of disgruntled fans took to Twitter to share their thoughts on him being overlooked for the role.
Filmmaker Ava DuVernay shared a gif from Schitt's Creek as she wrote: "Me trying to create a show right in this moment for @levarburton to host and make an international hit."
The tweet caught the attention of Burton, who replied to the When They See Us director: "Check your DM's!"
DuVernay's sentiment was echoed by professor and author Ebony Elizabeth Thomas, who shared: "One of my birthday wishes is for LeVar Burton to develop, executive produce, and host his own original game show. We'd all tune in! ✨"
Political commentator Keith Boykin reposted a days-old article about Richards being the frontrunner for the role, writing: "So the whole LeVar Burton thing was just a setup to make room for this guy?"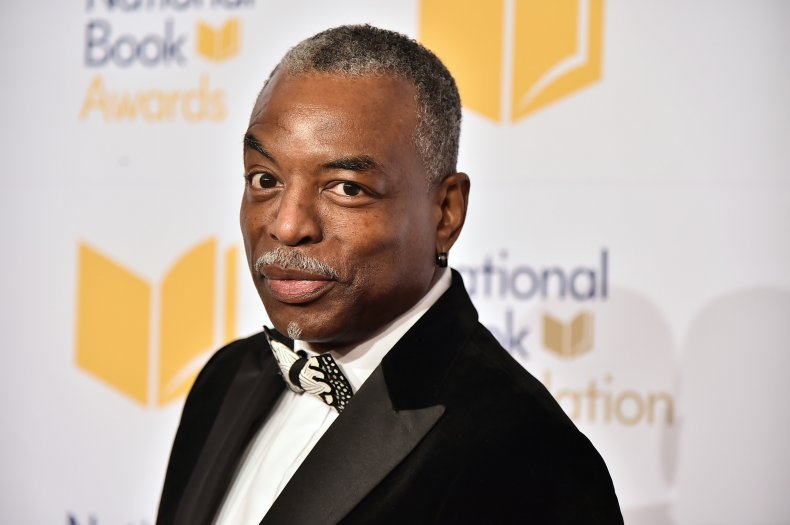 Meghan McCain, who recently departed The View, chimed in: "Why couldn't they just give it to @levarburton like literally everyone on the planet wanted?"
Community star Yvette Nicole Brown clarified that while she was disappointed with the news, she didn't want her stance to be misconstrued as an attack on Bialik.
"I have said many times before I love me some @missmayim in any and every genre or form I can get her," Brown said. "I am very happy for her. Know that. Still, the way the search was handled did @levarburton dirty. That's not on Mayim. ❤️That's on @jeopardy & the powers that be. #Shame."
"Seems like Mike Richards was primarily selected because he's undeniably a cookie cutter white guy and Mayim Bialik wasn't offered the job solo because she's a woman," tweeted activist Charlotte Clymer. "Maybe I'm wrong, but that's how it seems!"
"Also: I still believe LeVar Burton was the best person for the job, and I will die on this hill," added Clymer in a follow-up tweet.
Lawyer and author Meena Harris, niece of Vice President Kamala Harris, retweeted her post from August 5 that read: "JUSTICE FOR LEVAR BURTON."
She followed up with a picture of Burton posing with a cold beverage, adding the caption: "LeVar Burton appreciation post."
In an interview with Newsweek in April, Burton admitted that he was hoping to land the job of permanent Jeopardy! presenter.
"I think I could continue his legacy, I think I would do it proud," he said. "Yeah, I think I would bring myself and my skills and my life experience. I believe that I will be honoring Alex's legacy by standing on the podium."
The erstwhile Reading Rainbow host said that he felt "buoyed" by the wave of support he had received as he pursued the coveted role.
"I'm not the only one," he added. "And I think that's because it feels as right to them perhaps as it does to me. It just feels like a good fit—it feels like the right thing. When I think about it, when I contemplate it's like yeah, 'that makes sense.'"
In announcing Richards and Bialik's new roles, Sony Pictures also revealed that top Jeopardy! winner Ken Jennings will continue as a consulting producer for the show—a role he took on in September of 2020.
"We are thrilled to begin the next chapter of America's Favorite Quiz Show with Mike hosting our daily show and Mayim hosting new versions of Jeopardy!," Ravi Ahuja, chairman of Global Television Studios and Corporate Development for Sony Pictures, said in a statement.
"We took this decision incredibly seriously. A tremendous amount of work and deliberation has gone into it, perhaps more than has ever gone into the selection of hosts for a show—deservedly so because it's Jeopardy! and we are following the incomparable Alex Trebek.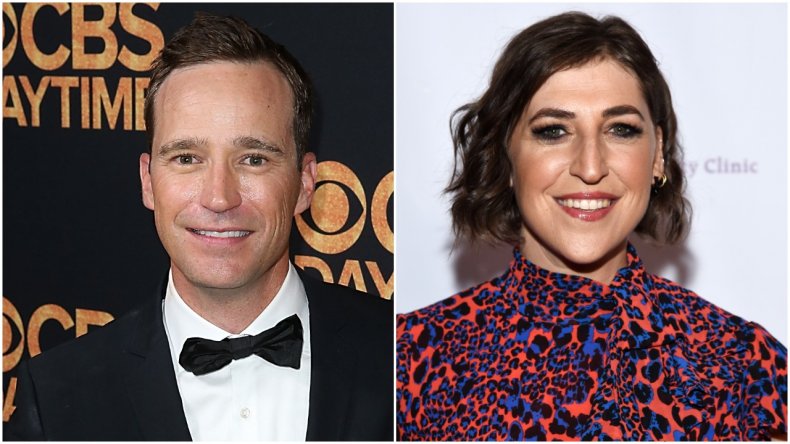 "A senior group of Sony Pictures Television executives pored over footage from every episode, reviewed research from multiple panels and focus groups, and got valuable input from our key partners and Jeopardy! viewers."
Richards said of his new role in the Sony statement: "Never in my wildest dreams could I have imagined being chosen to step into a role of this magnitude. I am incredibly humbled to step behind the lectern and will work tirelessly to make sure our brilliant contestants shine in each and every episode.
"Alex believed the game itself and the contestants are the most important aspects of the show. I was fortunate to witness his professionalism, intensity and kindness up close and that will serve as the ultimate blueprint as we continue to produce the show we love."
Meanwhile, Big Bang Theory star Bialik said she was "just over the moon" to have landed a permanent Jeopardy! spot.
"What started out with my 15-year-old repeating a rumor from Instagram that I should guest host the show has turned into one of the most exciting and surreal opportunities of my life!" she said.