Lewandowski Slams 'Fire And Fury' Book, Which Alludes To His Relationship With Hope Hicks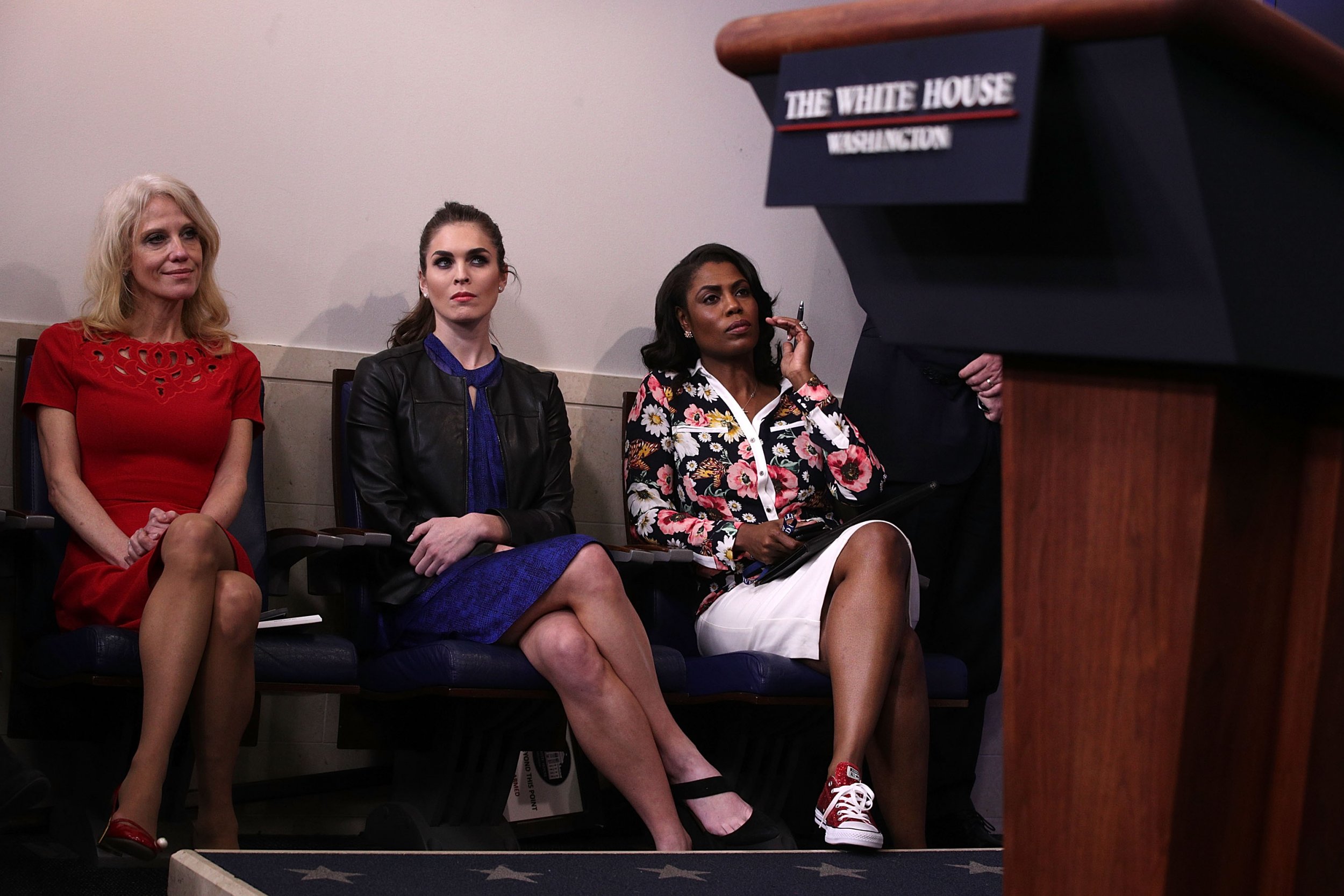 Corey Lewandowski is among those jumping to discredit the author of explosive tell-all book Fire and Fury: Inside the Trump White House, possibly due to the fact his personal relationship with the president's press secretary is mentioned in the tome.
The president's former campaign manager, who left Trump's team in June 2016 amid rumors of in-fighting, dismissed the claims in Michael Wolff's book as false and described it as a "fabrication," although he did not specifically mention the excerpt that alludes to his alleged on-off relationship with Hope Hicks.
"The guy is a liar, is what it comes down to, and I don't think anybody who looks at what's in this book can take it honestly," Lewandowski told Chris Wallace on Fox News Sunday.
"This is a book of fiction. Not only is it not accurate, there are so many misrepresentations in this book that it shouldn't be taken seriously," he continued, adding "This book is a complete fabrication."
An excerpt from Fire and Fury, reported by MSNBC, claims the president made the comment to his then–press secretary Hicks after she expressed concerns about how the press was treating Trump's former campaign manager Lewandowski.
The book states Hicks was sitting in Trump Tower with Trump and his sons and was "wondering aloud" how she could help him with the press, when the president interjected.
"You've already done enough for him," Trump allegedly responded to Hicks.
"You're the best piece of tail he'll ever have," he added, in a comment that reportedly sent Hicks "running from the room."
The president's comment was an apparent reference to an on-off romantic relationship between Hicks and Lewandowski, the book claims.
On Sunday Lewandowski also denied speaking to Wolff for the book, stating: "Mr. Wolff and I never spoke about this book, so where he comes up with the assertions on what I think of the Trump kids or Jared Kushner are completely made up. I've never spoken to him about this."