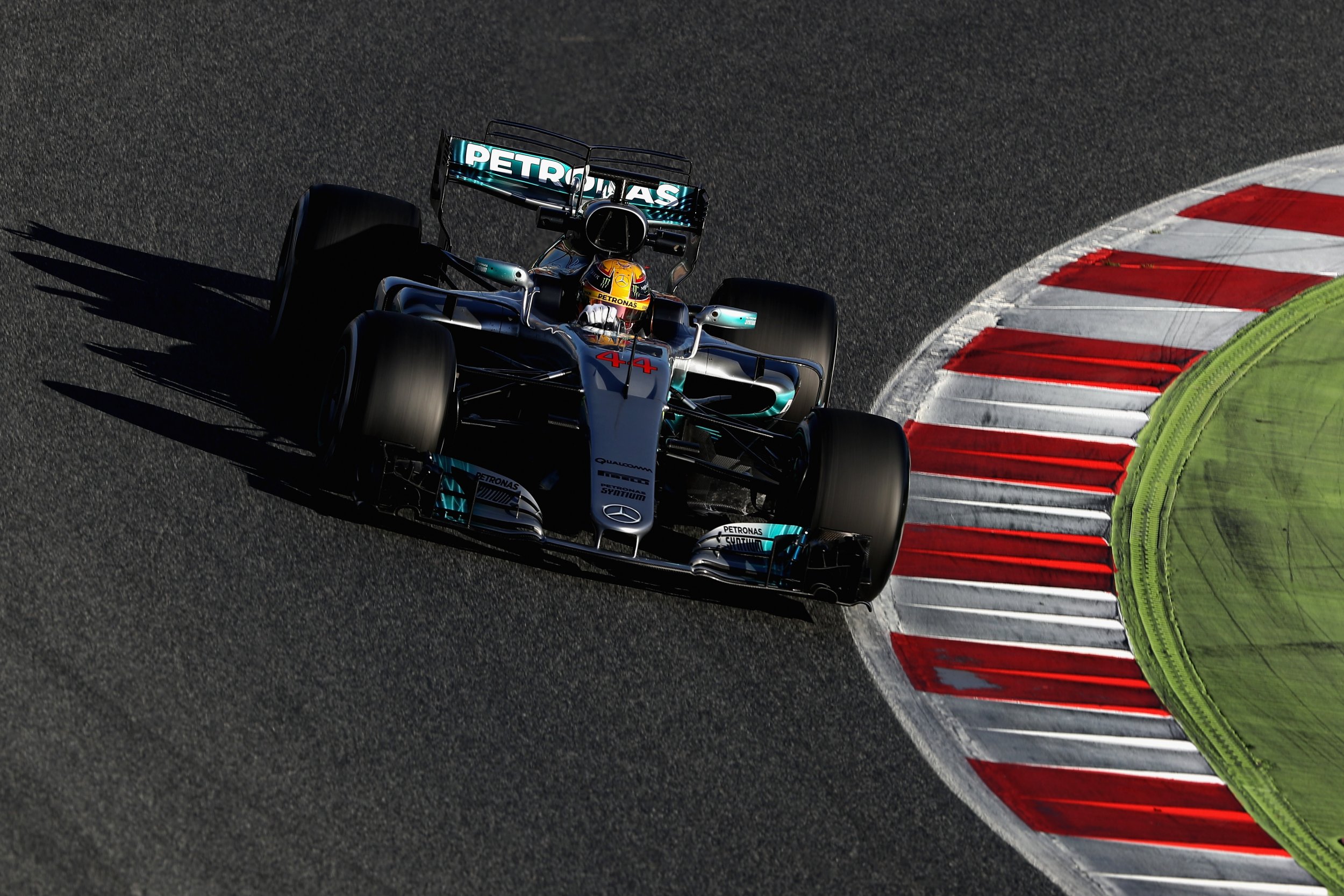 Lewis Hamilton has warned Formula One's new regulations could make overtaking more difficult in the 2017 season.
F1 cars will be 20 centimeters (7.8 inches) wider in 2017 than the previous season, while the tyres will be wider, too, in moves designed to increase cornering speed and place more emphasis on the skills of the drivers.
But during testing in Barcelona, Hamilton expressed concern that tweaks to aerodynamics, leading to greater downforce, could produce more "dirty air" or turbulence behind the cars, making overtaking moves trickier.
"They said it [the new regulations] is going to make the cars faster, it is going to give us more downforce but it is going to make the cars harder to follow," he said in quotes reported by The Guardian.
"When you are behind it feels one way for a second, then you have a cross wind you're not expecting or you lose front-end grip and you have to lift and then you never get close enough. I was behind several different cars and it was not easy.
"We have these cars that look fantastic and they drive amazingly but, as you get behind another car, it has pure air in front and the car behind [is] in the dirty air."
Hamilton's teammate Valtteri Bottas set the fastest time on the third day of practice at Circuit de Catalunya, with Ferrari's Sebastian Vettel 0.247 seconds behind. Hamilton, seeking his fourth world title and third with Mercedes, was eighth-quickest.