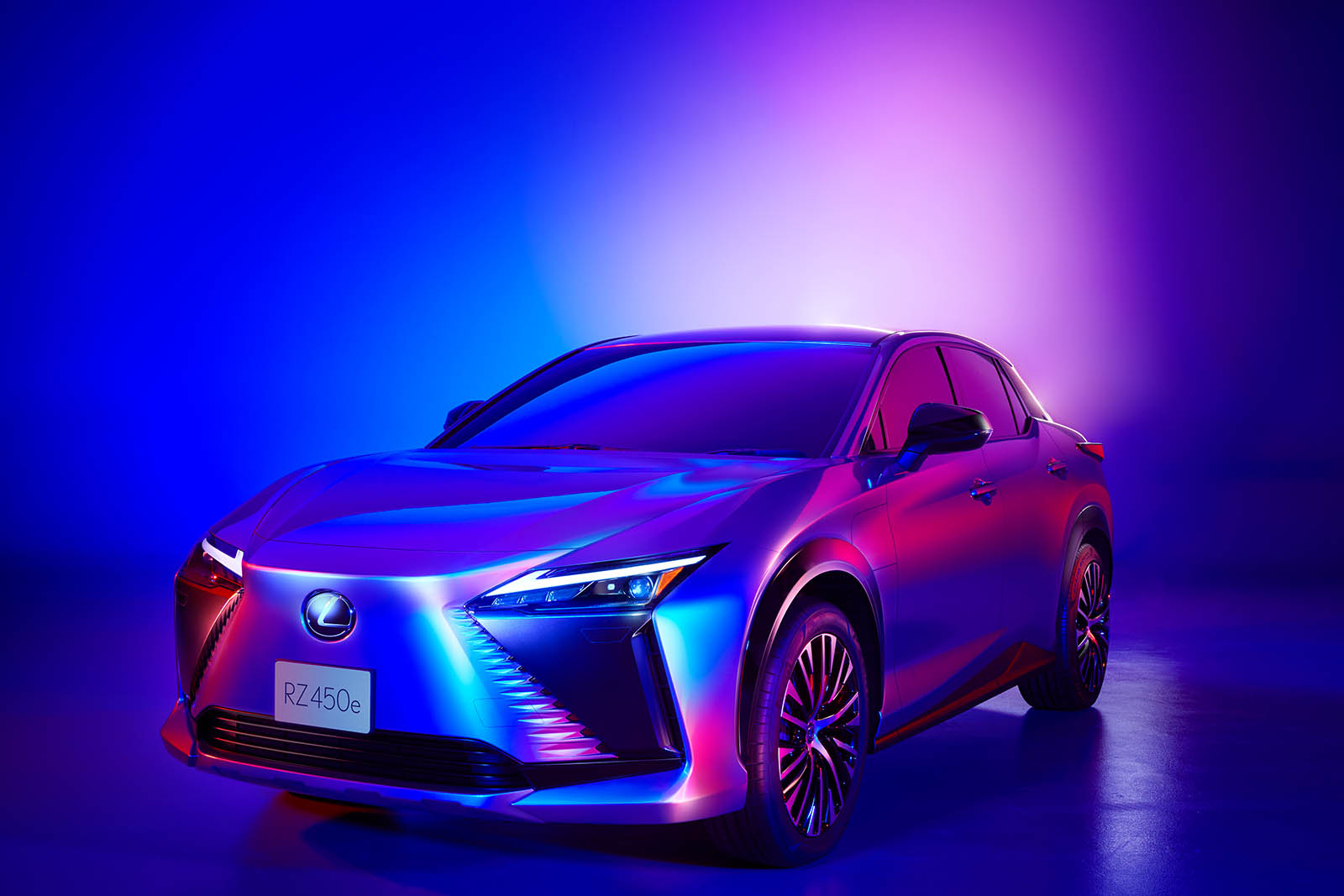 The Lexus RZ 450e has been revealed as the company's first battery electric vehicle (BEV) that will be sold in the U.S. The model is the first in the lineup to wear the letter "Z", something all Lexus electric vehicles will sport as part of their name.
Officially, not much is known publicly about the RZ 450e. It is underpinned by the company's e-TNGA platform, same as the Toyota BZ4X and Subaru Solterra. It's reasonable to assume that the RZ is about the same size as those models.
The all-electric model, like other BEVs, will need to be plugged in to charge its battery. The battery, paired with an electric motor (or two), is what moves vehicle forward and backward. There is no other source of power.
This week Toyota announced that its Lexus lineup will switch to selling only electrified vehicles in the U.S., Europe and China by 2030. The company aims to sell 1 million Lexus-branded BEVs annually by 2030.
Along with the RZ 450e, Toyota showed off a number of electric concept cars, crossovers and SUVs during its presentation on the future of electromobility this week.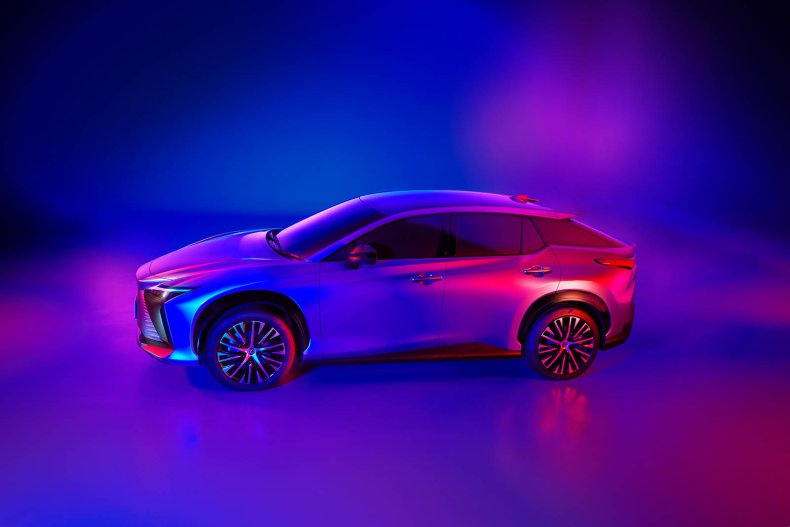 The models shown look similar to what you'll find on dealer lots today and like progressive next-generation derivatives of those products, with the addition of a few low-riding hot hatch-like EVs and what looks like a large, three-row SUV.
This year Lexus rolled out the latest version of its NX small SUV. The model comes in numerous powertrain and configuration options including as a plug-in hybrid electric vehicle. That option allows NX drivers to pilot their vehicle down the road and using only battery power for propulsion.
It has a 37-mile range from that system, which is backed up by an internal combustion engine that achieves hundreds of more miles on its own.
Lexus continues to sell hybrid versions of most of its lineup. Buyers can get a ES, LC, LS or RX with a hybrid powertrain.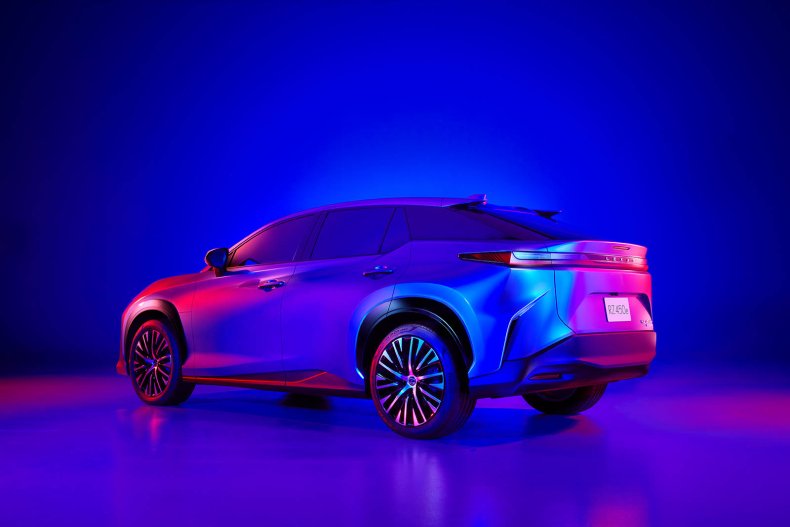 The forthcoming next-generation Lexus LX will not be offered at launch as a hybrid model and the Lexus GX continues to have Toyota's trusty 4.6-liter V8.
The Lexus RZ450e is expected to come to market in late 2022 as a 2023 model year vehicle. Pricing, features and specifications are anticipated to be released in the coming months.