All the LGBTQ+ Characters in the Marvel Cinematic Universe So Far
The Marvel Cinematic Universe (MCU) was fairly slow in introducing LGBTQ+ characters —though seeing as even the most chaste representations of queer love get the films banned in some countries, you can see why they would be reticent.
Doctor Strange and The Multiverse of Madness actually breaks the record for the most lesbian, gay, bisexual, transgender and/or queer characters in an MCU property with three. However, seeing as two of them do not talk, and one never mentions their sexuality out loud, clearly there is still some work to be done when it comes to LGBTQ+ representation.
The MCU is of course fairly sexless in general, but any mentions of queer sexualities have tended to be very brief, the better to allow Disney to easily cut out these scenes in more homophobic markets. This seems unlikely to change any time soon—when these films cost $200 million a piece, Disney can hardly afford to alienate any market. However, films like Eternals and Deadpool 2 have shown how more positive change could be made.
Read on for a (disappointingly brief) list of characters who are confirmed to be LGBTQ+. By "confirmed," we mean that there is an explicit reference to their sexuality in the film, or the actor who plays them has confirmed their character is a member of the community.
In other words, sorry Deadpool: Until one of your directors is actually brave enough to confirm your pansexuality on film, you are not making the list. It also counts out a character like Valkyrie, who actor Tessa Thompson said was bisexual, and yet this was not referenced in Thor: Ragnarok (though apparently will be in Thor: Love and Thunder, so we wait and see).
All the LGBTQ+ characters in the MCU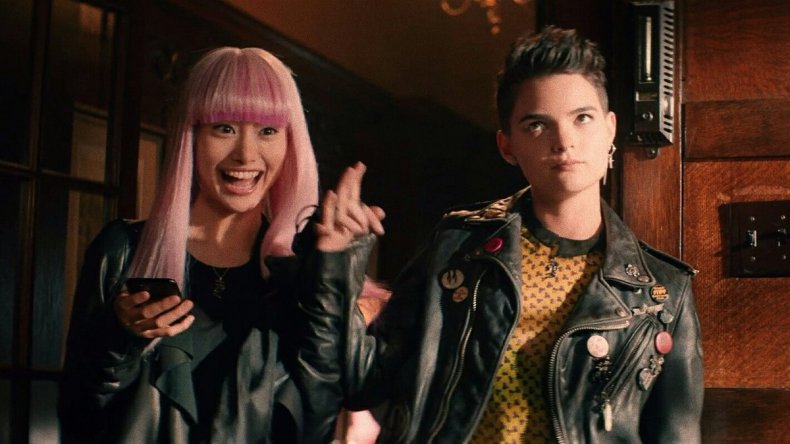 Negasonic Teenage Warhead and Yukio
Though not in the MCU at the time, Disney's subsequent purchase of Fox (and announcement that Deadpool 3 is in development) technically makes these two mutants the first lesbian couple in the multiverse at the very least.
They also get one of the most explicit references to their sexuality—we even see them (SHOCK) hold hands and say they are a couple.
"Grieving man"
Avengers: Endgame made the mistake of trumpeting that it had the MCU's first gay character before the film came out. This set up expectations that were never going to be met by this brief scene where a man in a therapy group talks about his grief over losing his male partner in The Blip. The character, played by the movie's co-director Joe Russo, does not even have a name. Not exactly what the community meant when they said that "representation matters."
Loki and Sylvie
Loki had long been bisexual in the comics, but it took until his spin-off TV series for this to be confirmed on screen. This was revealed in a conversation between Loki (Tom Hiddleston) and one of his multiverse equivalents, Sylvie (Sophia Di Martino), where they discuss their dating history.
"You're a prince," Sylvie says to Loki. "Must have been would-be princesses. Or perhaps another prince?"
"A bit of both," Loki responds. "I suspect the same as you." Kate Herron tweeted following the reveal, "it was very important to me, and my goal, to acknowledge Loki was bisexual."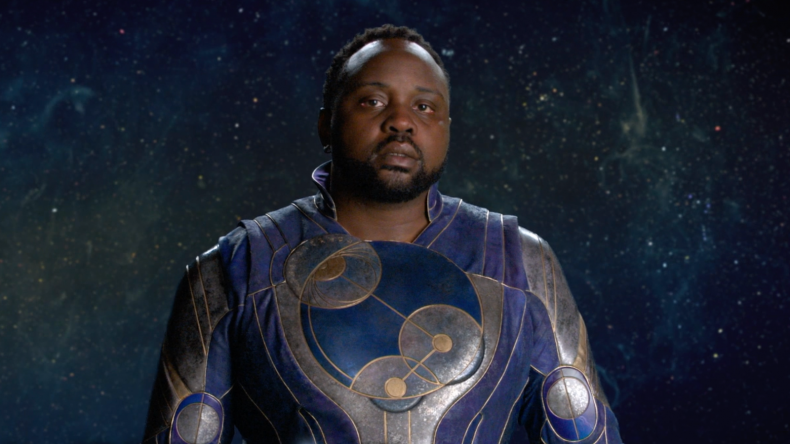 Phastos (Brian Tyree Henry) and his husband Ben (Haaz Sleiman)
Eternals may have been the first Marvel movie to get a "rotten" rating on Rotten Tomatoes, but it did provide the MCU with its first male-male couple...well, technically male-Eternal couple, not wanting to speculate on how gender works on Olympia. Phastos is also the franchise's first out gay superhero, and the pair share the franchise's first gay kiss (and one of the few kisses in general in the MCU).
Though his partner Ben does not get much screen time, his casting makes a bold statement. Actor Haaz Sleiman is an out gay man himself, and was born in the United Arab Emirates. Though the film came out in the UAE, many of its neighboring nations banned it, leading Sleiman to tell Variety, "[Disney] stood their ground and said, 'Nope, we are not going to compromise the integrity of our film'. It made these Arab countries look so ignorant and pathetic."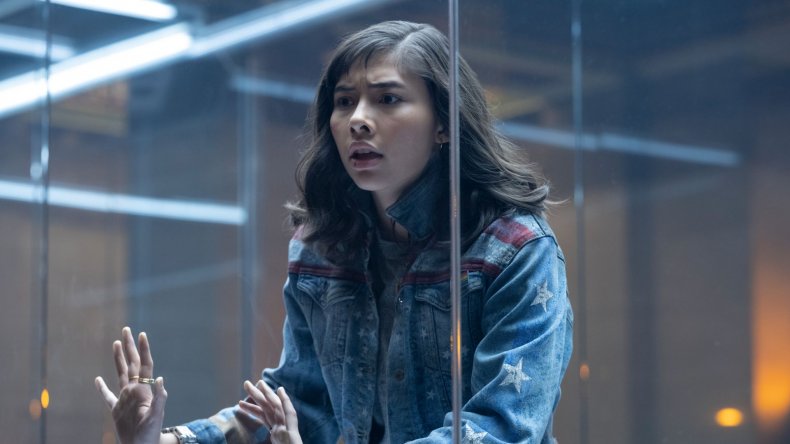 America Chavez
Marvel's latest superhero, who made her debut in Doctor Strange 2, does not mention her sexuality out loud—Disney was likely squeamish about having a 14-year-old character discuss their sexuality too openly. However, the character was Marvel's first out lesbian to lead a comic book series, and her sexuality is referred to in two ways in the film. She wears a Pride flag pin on her denim jacket, which also has "amor es amor" written on it. This translates to "love is love," a much used Pride slogan.
America's parents
It may have only been a 12 second moment, but it was enough to get the film banned in Saudi Arabia. When we flashback to how America Chavez discovered her powers, we learned that she was raised my two moms. Of course, we do not know how gender and sexuality works in whatever universe the characters are from, but we can safely assume they are a lesbian couple.