Libs of TikTok Creator 'Holed Up in Safe Location' After Expose
The alleged creator of Libs of TikTok, a social media account used across multiple platforms that is popular among conservatives, said on Tuesday she has gone into hiding following the publication of her name by The Washington Post.
Post writer Taylor Lorenz identified Chaya Raichik as the creator of the account, which has more than half a million followers on Twitter, Instagram and YouTube. Lorenz wrote Raichik had been working as a real estate agent in Brooklyn when she created the account of Libs of Tik Tok in November 2020. Before The Washington Post's story on Tuesday, various Twitter users had also named Raichik as the creator of the account, including one person who claimed Raichik was present at the Capitol riots on January 6, 2021.
Libs of TikTok has grown into a popular and influential account for right-wing figures and has been cited on-air by Fox News hosts Jesse Watters and Tucker Carlson. The account regularly targets liberals and civil rights protesters, as well as school teachers it accuses of teaching sexually sensitive material to children or promoting LGBTQ+ rights.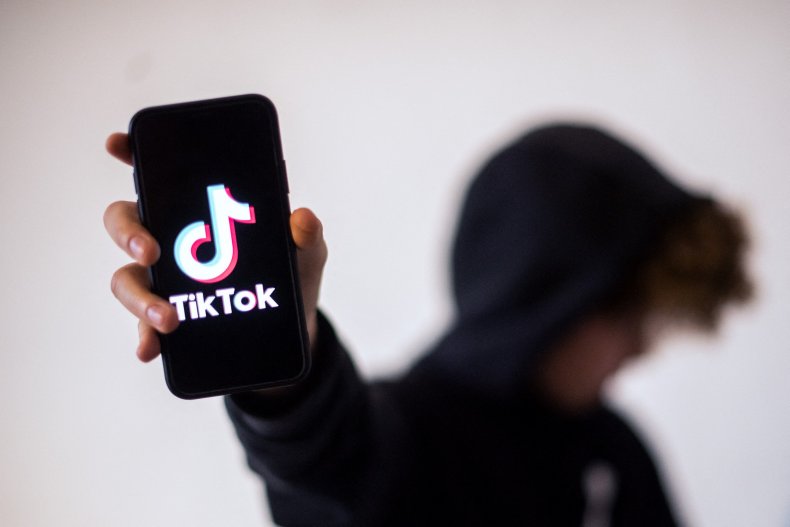 Various conservatives have expressed outrage at the publication of Raichik's name in the Post, including Christina Pushaw. The press secretary for Florida's Republican Governor Ron DeSantis, Pushaw posted a screenshot of an email she said was from Lorenz and called the Post "oligarch-owned State Media."
Meanwhile, Raichik says she's safe.
"Words cannot express how appreciative I am of the support I'm receiving right now. Thankfully I'm currently holed up in a safe location," a message posted Tuesday on the Libs of TikTok Twitter account read. "I'm confident we will get through this and come out even stronger. Grateful for all the thoughts and prayers."
Libs of TikTok also retweeted several criticisms of Lorenz, as well as wrote: "Hi@TaylorLorenz! Which of my relatives did you enjoy harassing the most at their homes yesterday?"
Other right-wing figures have also lashed out at Lorenz for publishing Raichik's name, including the political commentator Ben Shapiro.
"Taylor Lorenz is a terrible journalist and worse human," Shapiro tweeted. "Targeting a Twitter account that literally just posts Leftists owning themselves because that account damages the Left is pure Lorenz."
Lorenz has been targeted by conservatives in the past. In March 2021, Carlson mocked the journalist for a tweet in which she described being subjected to online harassment and smear campaigns.
"By most people's standards, Taylor Lorenz would seem to have a pretty good life, one of the best lives in the country, in fact. Lots of people are suffering right now, but no one is suffering quite as much as Taylor Lorenz is suffering," Carlson said on-air.
Lorenz defended her story in a series of tweets Tuesday.
"The woman behind Libs of TikTok is an influencer who knows she operates a powerful online media brand," Lorenz wrote. "She's threatened copycats with takedowns (see below), filed a trademark for the name, and inked partnerships w/ other right wing media co."
"Raichik isn't just some average woman w/ a social media account, she's a powerful influencer operating a massively impactful right wing media shaping the discourse around LGBTQ+ rights," Lorenz also tweeted.
In a statement to Newsweek, Pushaw took issues with Lorenz's reporting. She wrote that "instead of reporting on the degenerates and predators who work with children and boast about their escapades on social media, Taylor Lorenz is 'exposing' an account that only exists to hold a mirror up to those degenerates and predators in order to protect children."
Pushaw added, "Finally, it's worth noting that the owner of the Libs of TikTok account is a private citizen. She is not a politician, government official, celebrity, or anyone whose anonymous Twitter account would potentially be newsworthy. It is appalling that Taylor Lorenz, a powerful public figure who claims to have suffered from harassment and threats as a result of opponents 'doxing' her and her family, would turn around and 'dox' a woman who is far less powerful than she is."
Newsweek reached out to Libs of Tik Tok, Lorenz and Carlson for comment.