One of Libya's Two Opposing Governments Steps Down to Stop Further Violence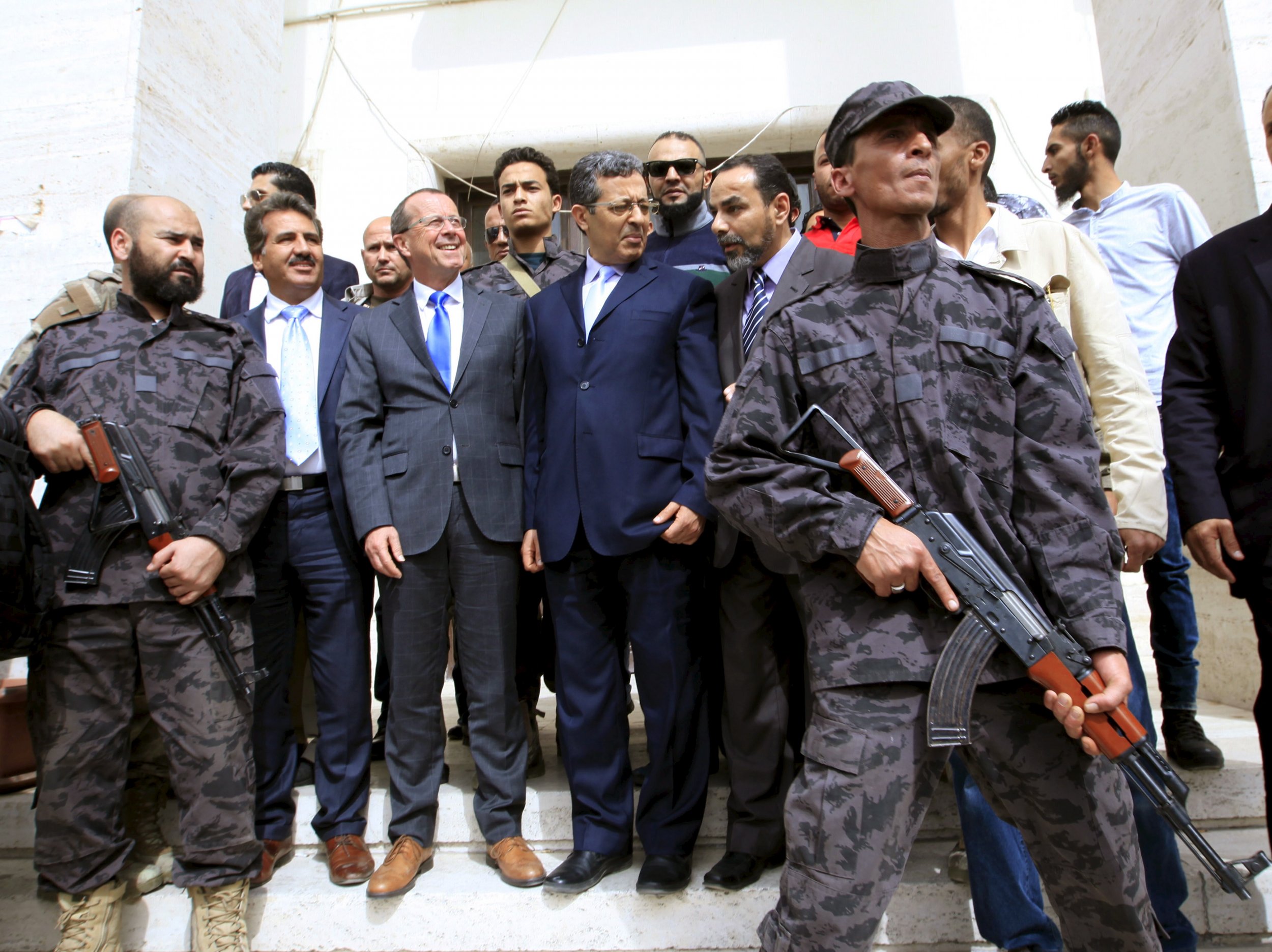 Libya's self-declared National Salvation government, one of two in the country, has said that it will step down, according to a statement from the justice ministry. Its announcement follows the establishment a week earlier of a U.N.-backed unity government. For a week, both governments had attempted to rule from the Libyan capital of Tripoli.
The Islamist National Salvation government said it was standing down to avoid further violence, the Guardian reports. Until the arrival of the U.N.-supported government, it had effective control over Tripoli. The country's original government, which various rebel groups forced out, now operates in the eastern port city of Tobruk. It has said it opposes the arrival of this third unity government.
The U.N. and various western countries are hoping that the new regime can unite the country's militia groups against the Islamic State (ISIS), which is building up a stronghold in the embattled country, the BBC reports. However, this latest government faces significant opposition from several rebel groups who did not agree to its formation.
The new government is led by nine people, including Prime Minister Fayez Sarraj, who make up the Presidential Council. The U.N. has said that if it can regain control of the country, it may lift sanctions on Libya's sovereign wealth fund.