Lincoln Project 'Joining With All Americans' to 'Fight Authoritarianism'
A political action committee formed by disaffected Republicans says a leaked Supreme Court opinion in support of overturning federal abortion rights is part of an authoritarian movement now dominating the GOP.
The Lincoln Project issued the blistering statement Tuesday, a day after the reported opinion showed the court backs repealing the landmark Roe v. Wade ruling. Since being formed to oppose the re-election of then-President Donald Trump, The Lincoln Project has targeted Republicans aligned with the former president and sided against the party on culture war issues.
"The Lincoln Project is joining forces with all Americans to fight the threat of authoritarianism," the group said in the statement. "Modern democracies rarely die today in violent coups. They die at the ballot box and in the courtroom."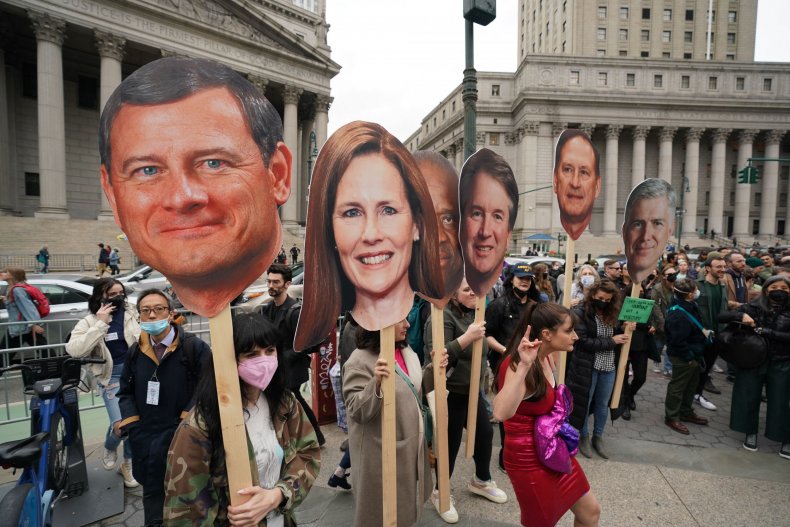 The group said in the statement that if the leaked opinion, reportedly written by Justice Samuel Alito, is final, it'll be part of "a long series of 'roll back the clock' efforts by right wing extremists." The statement said the decision "will take America back to a dark period when states will have the power to impose the power of the state over even survivors and victims of rape and incest."
The Lincoln Project said the leaked opinion is part of a movement seeking to "remove individual rights and freedoms that are the cornerstones of a modern civil society." It also criticized Supreme Court justices for saying in their confirmation hearings that Roe v. Wade was settled law.
Calling them "Trump led autocrats," the group's statement took aim at Republican governors and legislators' efforts to pass a range of bills that critics say would ban books in schools, undermine the rights of the LGBTQ community, as well as making it harder for low-income people and minority citizens to vote.
"This will not stop unless we stop it," the group said in a statement. "Complacency is the surest path to defeat."
The Lincoln Project was formed by George Conway, Steve Schmidt, Rick Wilson and other dissident Republicans alarmed by Trump's dominance of the party. The group has run ads mocking Trump for his alleged corruption, incompetence and authoritarianism during the 2020 election.
Recently, the group ran an ad calling out House Minority Leader Kevin McCarthy for making conflicting comments about whether Trump should've resigned following the January 6 siege of the U.S. Capitol.
In another recent ad, The Lincoln Project called on Supreme Court Justice Clarence Thomas to recuse himself from all cases involving January 6, following the revelation of text messages allegedly showing his wife, Virginia "Ginni" Thomas, pushing to get the 2020 presidential election results overturned.
Newsweek has reached out to the Republican National Committee for comment.