Lincoln Project Make Music Video for Demi Lovato's 'Commander In Chief'
The Lincoln Project has teamed up with Demi Lovato to create a video for her newly released protest song against Donald Trump, "Commander In Chief."
The group, who is largely made up of Republicans against Trump used Lovato's song to display a montage of images of people suffering.
The video shows shots of people detained at border detention center, COVID-19 hospitalizations and Black Lives Matter protests.
The video's description states that "a broad coalition of American patriots is standing up to end the suffering, end the corruption, and end the presidency of the worst 'Commander in Chief' in our country's history."
Lovato released the new track on Wednesday with lyrics directly referencing Trump and his presidency.
She sings: "Do you even know the truth/We're in a state of crisis/People are dying/While you line your pockets deep/Commander in Chief/How does it feel/To still be able to breathe?"
The 28-year-old singer said she wanted the song to encourage her fans to vote, telling CNN: "We have to turn up and vote because it's so important that our voices are heard. And, honestly, for me, whether you are a Republican or Democrat, just get out and vote."
The video comes as the Lincoln Project has refused to scale down the attacks they are leveling against the President in the run-up to election day on November 3.
Fred Wellman, senior advisor for veterans affairs at The Lincoln Project has said the group are committed to continuing to show Americans "who Donald Trump really is."
"We must continue to show the nation who Donald Trump really is and the horrors he has inflicted on this country for the last four years," Wellman told Newsweek. "If civility in politics is what Mr. Romney and his colleagues want then they should help us rid the White House of Donald Trump not tell us to accept his disgusting behavior."
Wellman added: "The high road won't work when your opponent is digging a massive hole right through the middle of the mountain underneath you."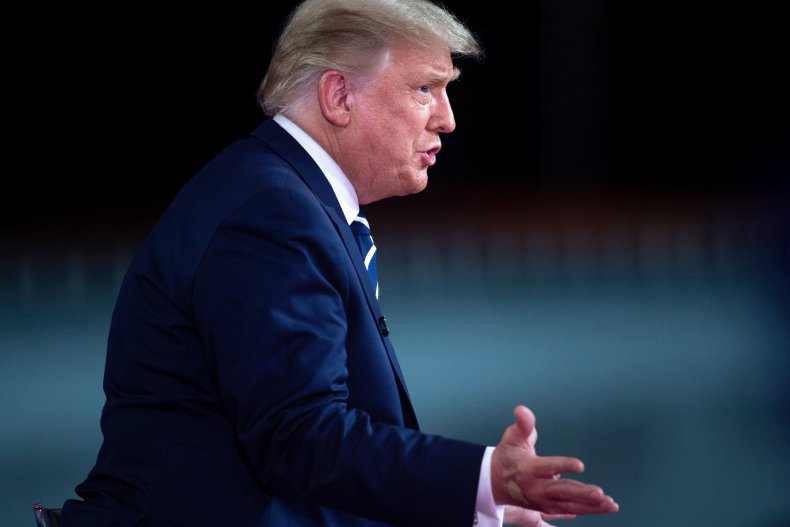 This week, the Lincoln Project also took aim at Donald Trump Jr. in a scathing video which show's the President's son to make it sound like he's endorsing Joe Biden for president while accusing his father of using "his political power to sell out the United States of America to our enemies and enrich himself."
"I'm Donald Trump Jr." the ad begins. "I'm the son of the President of the United States, one of the most unethical humans in political history."