Lincoln Project Pivots to Targeting 'Sedition Caucus' of Ted Cruz, Josh Hawley
Rick Wilson, the co-founder of the Lincoln Project, a conservative PAC that targeted Donald Trump, has suggested that his group would now shift its focus to other GOP lawmakers who supported the former president's claims of election fraud.
The Lincoln Project relentlessly mocked Trump throughout his election campaign, its aftermath and right up until the inauguration of Joe Biden.
But in the Texas political podcast Y'all-itics, Wilson talked about other GOP lawmakers who supported Trump's claims that the election had been marred by fraud and who challenged the certification of the Electoral College votes.
Trump has been impeached on an article that says he incited his supporters to storm the Capitol on January 6.
When asked if Senator Ted Cruz (R-TX), who disputed the election result, would be the next focus for his group, Wilson said: "Ted is just one of the members of the sedition caucus... who chose to continue to inflame a violent conspiracy theory."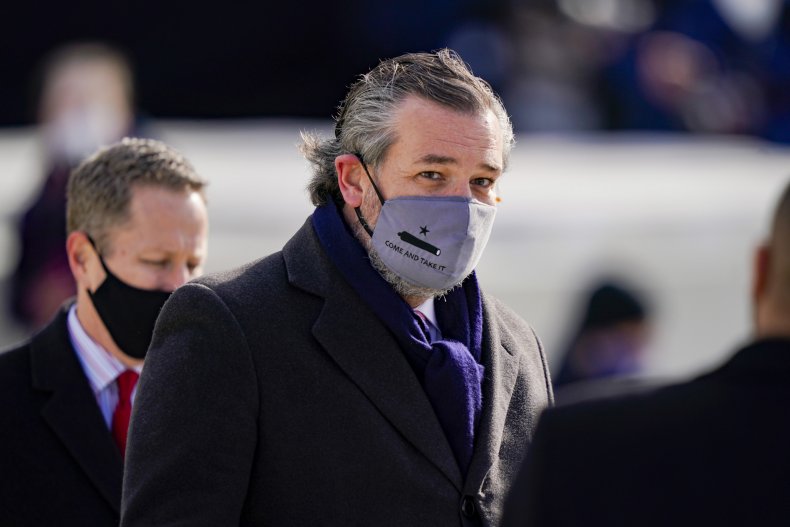 "So we hold them responsible for helping to inflame that language, perpetuate that conspiracy theory, inflame that crowd. Donald Trump may have struck the match but they poured gas all over the countryside."
Earlier in January, a Lincoln Project ad criticized senators who challenged the election as an attempt to disqualify millions of Black votes.
"Meet the senators from the new Jim Crow caucus," the ad's voiceover says, "they're trying to send African-American voters a clear message: You don't count."
As well as Hawley and Cruz, the ad mentioned senators Rand Paul (R-KY) and Tom Cotton (R-AR) as lawmakers voters should "remember."
Regarding the Texas senator's presidential aspirations for 2024, Wilson told Y'all-itics: "We all know Ted Cruz is sort of a political force of nature.
"He is a guy who went so far over the edge, not just to appease Donald Trump and Trump's base, but because he felt like Josh Hawley had gotten out ahead of him on it," he added, referring to the Missouri GOP senator who also has been criticized for stoking the rioters who stormed the Capitol.
"We saw that action as something that was overtly seditious, it was overtly part of an insurrection seeking to overturn a free and fair election," Wilson said, adding that "there is a caucus of these guys right now...who really understand what they are doing."
While Wilson said The Lincoln Group did not consider Cruz "as an electoral challenge we have to face right away," he suggested that its future campaigns against GOP lawmakers it opposed would call on tools it had used in the past.
"We fight full-spectrum warfare all the time, we do media, we do ads," he said, "often those things are the tip of the iceberg...a lot of the stuff we are doing underneath the water is in some ways more consequential." Newsweek has contacted Cruz's office for comment.