Duxbury Dad Begs Forgiveness for Wife Lindsay After Death of Third Child
The husband of a Massachusetts woman accused of killing their children says he forgives his wife.
Lindsay Clancy, 32, is facing two counts of murder and other charges after authorities said their five-year-old daughter, Cora, and three-year-old son, Dawson, were strangled last week inside the family home in Duxbury, about 35 miles south of Boston.
Investigators said Clancy also attacked their youngest child, seven-month-old Callan, before jumping from a second-floor window at the home. The infant died on Friday.
Authorities haven't said whether she will face further charges.
Patrick Clancy's statement was shared on a GoFundMe page set up to raise funds to cover medical bills, funeral services and legal help. It has so far collected more than $865,000 in donations.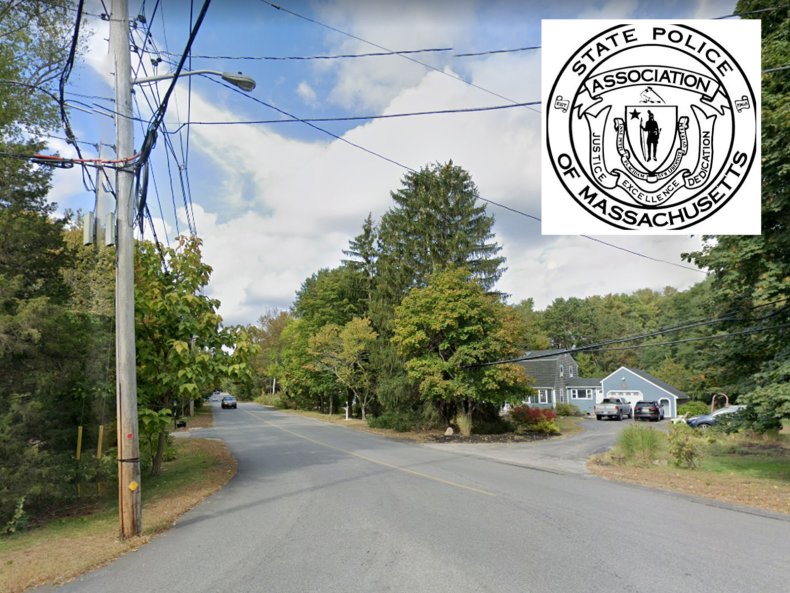 He said his family was the best thing that ever happened to him, and that he is lost without them.
"Any parent knows, it's impossible to understand how much you will love your kids until you have them," he wrote. "The same goes for understanding the devastation of losing them. Cora, Dawson, and Callan were the essence of my life and I'm completely lost without them."
He went on to share his favorite memories of his family, including how he had fallen in love with his wife at first sight.
"She's recently been portrayed largely by people who have never met her and never knew who the real Lindsay was," he wrote. "Our marriage was wonderful and diametrically grew stronger as her condition rapidly worsened. I took as much pride in being her husband as I did in being a father and felt persistently lucky to have her in my life."
He said his wife, a labor and delivery nurse at Massachusetts General Hospital, loved her job but "nothing matched her intense love for our kids and dedication to being a mother."
He added: "I want to ask all of you that you find it deep within yourselves to forgive Lindsay, as I have. The real Lindsay was generously loving and caring towards everyone - me, our kids, family, friends, and her patients. The very fibers of her soul are loving. All I wish for her now is that she can somehow find peace."
Investigators are reportedly looking into whether Clancy might have been suffering from postpartum psychosis, a mental illness that can present itself in the first few weeks after giving birth.
She is being treated at a Boston hospital, but her husband didn't comment on her condition.
To his children, Patrick Clancy added: "Cora, Dawson, and Callan, you gave me so much in your short time here. I don't know if the pain will ever go away, but I'll do my best to carry on in your honor. Dada loves you so much and will always remember you."
Emergency responders found Clancy and the children unconscious with obvious signs of trauma after Patrick Clancy called 911 on Tuesday, authorities said.
An arrest warrant was issued on Wednesday for her on two counts of homicide and three each of strangulation and assault and battery with a deadly weapon.
Her arraignment hasn't yet been scheduled.
The Plymouth County District Attorney's Office has been contacted for comment.
If you or someone you know is considering suicide, please contact the 988 Suicide and Crisis Lifeline by dialing 988, text "988" to the Crisis Text Line at 741741 or go to 988lifeline.org.