Lindsey Boylan, Ex Cuomo Aide, Says Ron Kim Coming Forward About 'Bullying' Encouraged Her to Do the Same
A former aide of New York Governor Andrew Cuomo has come forward with an account of "sexual harassment and bullying" while working in the administration.
Lindsey Boylan, who served as Deputy Secretary for Economic Development and House for the state of New York and Special Adviser to the governor, published her account of Cuomo's "inappropriate" behavior via a Medium blog post on Wednesday.
"Today I am telling my story," Boylan said in a tweet. "I never planned to share the details of my experience working in the Cuomo administration, but I am doing so now in hopes that it may make it easier for others to speak their own truth."
Boylan writes that within the administration Cuomo reportedly perpetuated a culture of "intimidation" used to "silence" critics: "If you dared speak up, you would face consequences."
Boylan joined the state government in 2015, and she was quickly promoted to Chief of Staff at the state economic development agency. She writes her promotion was quickly met with a warning from a friend: "Be careful around the governor."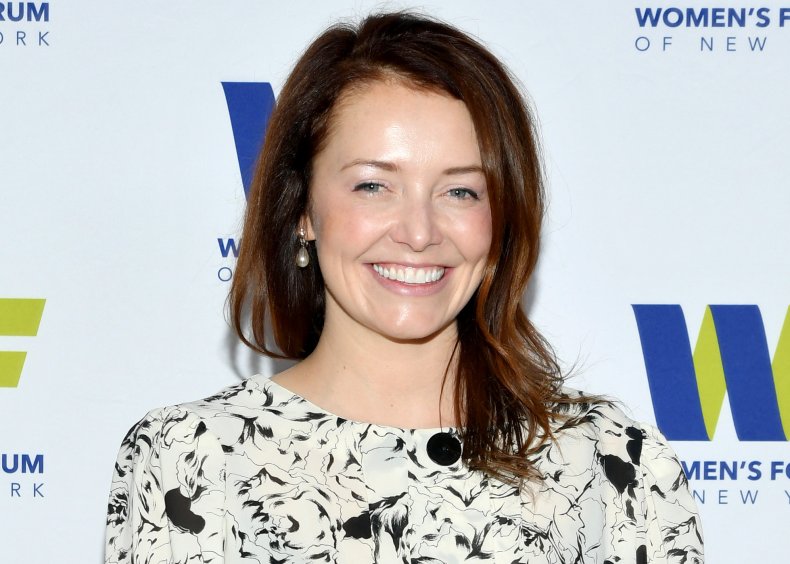 Boylan described her encounters with the governor in her role as "degrading" and nerve-wracking to the point she began to fear him. According to the post, her experiences started with prolonged attention after an event in 2016, when her boss told Boylan that Cuomo had a "crush on her." The governor reportedly physically likened Boylan to his former girlfriend, and would call Boylan by that woman's name in front of other colleagues.
In 2017, when Boylan was on a jet with Cuomo, he reportedly suggested playing strip poker with her. In another instance, once Boylan reluctantly accepted a promotion to work more closely with the governor as the Deputy Secretary for Economic Development and the Special Adviser in 2018, Boylan wrote that Cuomo put himself in her way as she exited a one-on-one meeting in his office and kissed her.
"The idea that someone might think I held my high-ranking position because of the Governor's 'crush' on me was more demeaning than the kiss itself," Boylan wrote.
She added that Cuomo's behavior was "normalized" by other women within the administration and she was not the only subject of his "humiliating" behavior: "He made unflattering comments about the weight of female colleagues. He ridiculed them about their romantic relationships and significant others. He said the reasons that men get women were 'money and power.'"
The Medium post is the latest chapter in a series of scandals regarding Cuomo's leadership tactics.
Earlier this month, Melissa DeRosa, another Cuomo aide, told lawmakers in a Zoom meeting that the governor's administration withheld data on the number of COVID-19-related deaths in state nursing homes. When state Assemblyman Ron Kim (D-Queens) was critical about the missing data, Cuomo was reportedly irate and threatened the state lawmaker's career.
"The bullying is nothing new," New York City Mayor Bill de Blasio said in response to Cuomo's treatment of Kim. In her post, Boylan referenced de Blasio's comment, saying she "expects" the governor and his aides to "disparage" her "as they've done to Assemblymember Kim."
Boylan concluded her story by emphasizing "revenge" was not her intent in sharing the account: "I am speaking up because I have the privilege to do so when many others do not. No one should have to be defined or destroyed by this kind of sexual harassment. Nor should they be revictimized if they decide to speak their own truth."
Caitlin Girouard, Cuomo's press secretary disputed Boylan's allegations in a statement on Wednesday, saying "Ms. Boylan's claims of inappropriate behavior are quite simply false."
Boylan currently is a candidate for Manhattan Borough President. Newsweek has reached out to Boylan for comment on the blog post, as well as to Cuomo's office.