Lindsey Boylan Says Cuomo 'Retaliated' With Smear Campaign Against Accusers
Lindsey Boylan, the former New York state employee and aide to Governor Andrew Cuomo who first came forward with sexual harassment allegations against him last December, suggests that he "retaliated" by ordering a smear campaign that targeted her, and in turn, endeavored to silence others with similar experiences.
"This smear was a blatant abuse of power by @nygovcuomo. He retaliated against me and others for speaking up. I look forward to the AG investigating this," Boylan tweeted on Tuesday, as questions resurfaced about whether Cuomo had a hand in leaked documents that painted her, as an employee, in a negative light. Earlier, a New York Post report cited comments from Boylan's attorney, Jill Basinger, also accusing the governor of green-lighting the state's decision to release those documents when they did.
Boylan originally alleged that a series of leaked documents, obtained by the Associated Press, New York Post and the Albany Times Union soon after she publicized general statements about the governor's conduct on Twitter, were part of a Cuomo-led effort to discredit and, perhaps, intimidate her in a February blog post. News outlets described files they received as "personnel documents" and "personnel records" containing information that reportedly indicated Boylan had harassed and belittled colleagues.
"Parts of a supposed confidential personnel file (which I've never seen) were leaked to the media in an effort to smear me," Boylan wrote in a personal essay published via Medium on February 24.
Boylan's essay recounted alleged workplace harassment and inappropriate behavior, on the governor's part, throughout her time working under his administration. Its publication precipitated a wave of accusations against Cuomo, shared by five other women—including Charlotte Bennett, Anna Ruch, Karen Hinton, Ana Liss—most of whom are former New York state employees. A sixth accuser, identified only as a member of the New York state Executive Chamber's staff, came forward on Tuesday.
The most recent allegation came as New York Attorney General Letitia James named two attorneys to lead an independent investigation into the growing number of harassment accusations involving the governor. Meanwhile, many are calling for a prompt end to his service as New York's state leader.
Cuomo has denied the allegations. He apologized in remarks this week, describing his alleged actions as "unintentional."
Reports published by the AP, Post and Times Union during the second week of December cited "personnel" files that seemed to indicate Boylan stepped down from her position in Cuomo's administration as a result of colleagues' complaints. Those reports came to light almost immediately after Boylan, now a Democratic candidate for Manhattan borough president, revealed in a series of tweets that Cuomo "sexually harassed me for years," adding, "Many saw it, and watched."
Boylan eventually resigned from the Cuomo administration in September of 2018, citing dismissive attitudes from Cuomo's top aides once she began to advocate for herself in the office.
"I could no longer ignore it," she wrote in February's Medium post.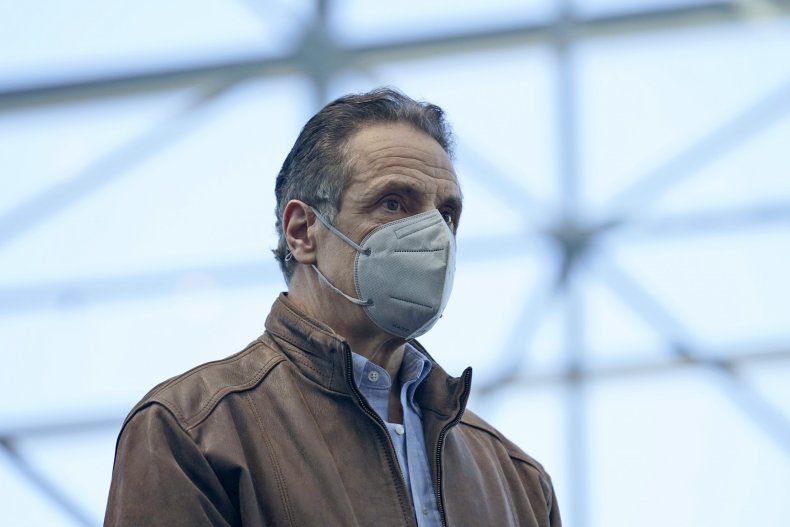 Beth Garvey, Cuomo's special counsel and senior adviser, reportedly sidestepped direct questions from the New Yorker that inquired about his role in the December document leak.
"With certain limited exceptions, as a general matter, it is within a government entity's discretion to share redacted employment records, including in instances when members of the media ask for such public information and when it is for the purpose of correcting inaccurate or misleading statements," Garvey said in a statement to the magazine, according to its Tuesday report. "Given the ongoing review by the State Attorney General, we cannot comment further at this time."
Newsweek reached out to Cuomo's office for further comment but did not receive a reply in time for publication.