Andrew Cuomo Defers About Running for Governor Again Amid Scandals
New York Governor Andrew Cuomo is not confirming whether he intends to seek a fourth term in 2022.
"Today is not a day for politics," Cuomo replied Tuesday after a reporter asked him whether the recent sexual harassment allegations against him have changed his mind about seeking office. "I'm focusing on my job."
The three-term Democratic governor was speaking at a news conference in Albany about the state's COVID-19 response. He has previously said he would run for governor again in New York, which has no gubernatorial term limits.
"You don't know any facts, right? You know allegations. You don't know facts," Cuomo told the reporter. "Let's operate on facts.... We have an investigation...let's get the facts and then we can have a discussion on the facts."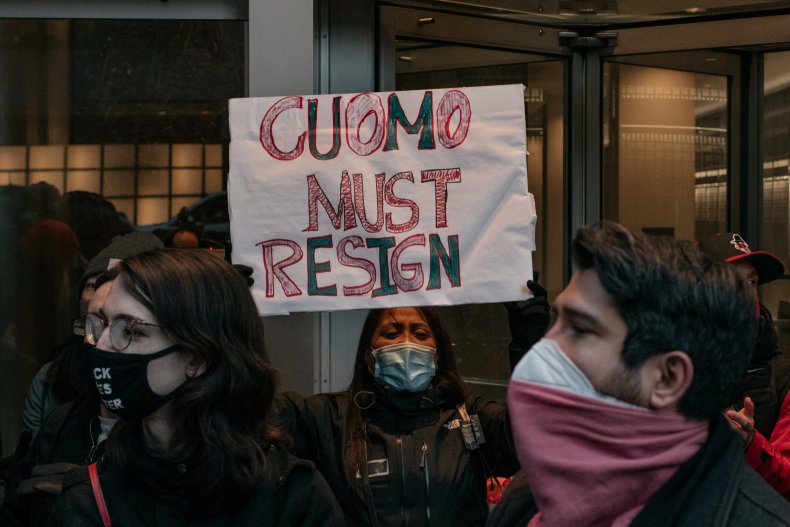 The question came on the heels of multiple allegations against Cuomo that have tainted his once-praised response to the coronavirus crisis and caused his approval rating to tank from pandemic-level highs. Cuomo's administration reportedly concealed data on COVID-19-related deaths in nursing homes. That disclosure launched a political battle between Cuomo and state lawmakers, as well as anger on the part of New Yorkers who have lost family members.
In addition to the undisclosed nursing home data, six women have accused Cuomo of sexual harassment, which has brought public demands that he resign. He has been accused of being physically inappropriate and of fostering a hostile work environment where colleagues feared the consequences for their actions.
Cuomo has denied the sexual harassment allegations but did offer an apology last week, saying, "And I'm going to learn from it.... It was unintentional, and I truly and deeply apologize for it. I feel awful about it, and frankly I am embarrassed."
Melissa DeRosa, a top aide to the governor, said in a call last month with state lawmakers that the administration did not reveal the nursing home data to prevent the numbers from becoming a "political football" for former President Donald Trump. The allegations against the governor have prompted fellow Democrats to cut off their support, and the Legislature has scaled back his pandemic emergency powers.
Now all eyes are on the governor and whether he will decide to stay in office.
Reporters asked Tuesday why Cuomo should be treated differently than former Attorney General Eric Schneiderman, who resigned in 2018 hours after he was accused of sexual abuse, CNBC reported.
"There are allegations, and then there are allegations, right? And there are spectrum of allegations. There's capital crimes, there's physical violence, down to more minor violations," Cuomo said Tuesday in response to a comparison of his case with Schneiderman's.
The FBI and the U.S. attorney's office in Brooklyn are investigating the reporting of COVID-19-related deaths in New York nursing homes.
Newsweek reached out to Cuomo for comment but did not receive a response in time for publication.