Cuomo Rebuked By His Own Party As Entire Democratic Faction Removes His Emergency Powers
New York lawmakers voted to strip Governor Andrew Cuomo of his emergency pandemic powers on Friday morning.
Members of the State Legislature voted on a measure that will allow the state Legislature to repeal any of Cuomo's executive orders at any time using a simple majority vote.
The New York State Senate voted along party lines, with 43 Democrats voting in favor and 20 Republicans, who wanted a total repeal, against.
Shortly after, the New York Assembly voted 107-43 in favor of the bill to scale back Cuomo's emergency powers.
Under the new legislation, the governor will be barred from issuing any new directives. However, those that are currently in place will remain and can still be modified by Cuomo, with the approval of the Legislature.
Existing COVID-10 restrictions enacted by Cuomo, including vaccinations and mask mandates, will need to be reviewed by the Legislature every 30 days going forward.
While lawmakers largely agreed with the executive orders Cuomo has implemented since the coronavirus pandemic began a year ago, many said during Friday's debate that it was important to vote on the measure to signal that they do not agree with the way the Cuomo administration has mishandled some of the state's COVID-19 response.
Cuomo's emergency powers were originally set to expire on April 30, but lawmakers were forced to block the governor's future actions after a damning report from New York Attorney General Letitia James revealed that his administration failed to report thousands of COVID-19 deaths in the state's nursing homes.
After James' announcement, state health officials confirmed the report hours later as new public data brought up the overall death toll in those facilities by more than 40 percent.
Cuomo's fellow Democrats were quick to slam the governor for suppressing the death toll and demand that he be held accountable by restricting his emergency powers.
Tensions were further exacerbated after a leaked conference call revealed that the governor withheld the COVID-19 metrics to avoid a federal investigation under the administration of then-President Donald Trump.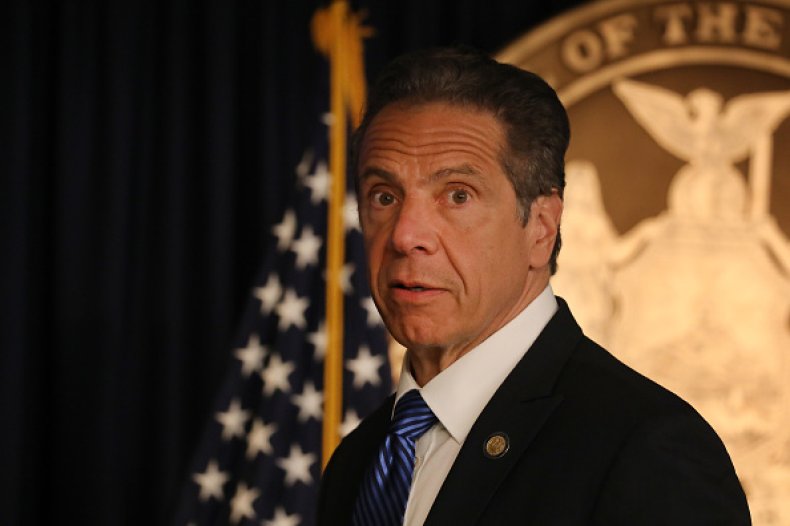 Republicans, who have long advocated that Cuomo's powers be revoked, argue that the measure does not go far enough.
"This is a bill about nothing," Senate Minority Leader Robert Ortt said, criticizing Democrats for not voting for an Amendment offered by Republicans that pushes for a total repeal of his powers.
Republican Assemblyman Rob Smullen said all the directives should be taken out "And, then with the legislature in session go line by line, directive by directive and vote and explain to all of our people why their freedoms, why their liberties have been taken for the last year, and decide which ones are necessary for the public health and safety."
But Assembly Speaker Carl Heastie, a Democrat, defended the bill, saying it "immediately repeals the governor's expanded emergency powers and he cannot issue any new directives going forward."
"We are still in the thick of a pandemic, but the emergency part is over. So we have spent weeks debating how to do this," Democrat Assemblywoman Pat Fahy, a cosponsor of the bill, said.
"There are a number of orders out there on vaccines, the fact that they can be done in gymnasiums or done in pharmacies, those are things that have not been legislated... if we rescinded every order when we take up this bill tomorrow, we could potentially disrupt vaccines. That is the last thing anybody wants to do," Fahy added.
On Thursday, a New York Times report found that top Cuomo aides rewrote nursing home data in June to conceal the numbers from the public, raising concerns as to how long the administration has actively underreported COVID-19 deaths.
Cuomo has also sparked controversy in recent weeks after three women came forward with claims of sexual harassment by the governor.
After a week of silence amid the scandals, Cuomo apologized for his previous conduct around his former female staff and said he agreed to the terms of the measure that would restrict his emergency powers.
The governor stated at the Wednesday briefing that he will not resign and called on New Yorkers to wait on the findings of a new investigation into the allegations of sexual harassment before forming an opinion.