New York Attorney General Letitia James said Monday her office has been granted the authority to pursue an independent investigation into sexual harassment allegations made against Governor Andrew Cuomo.
James said her office received a referral letter from the executive chamber "providing us the authority to move forward with an independent investigation," after two of Cuomo's former aides recently accused him of harassment.
"This is not a responsibility we take lightly, as allegations of sexual harassment should always be taken seriously," James said.
James' announcement comes after a series of back-and-forth discussions between her office and the Cuomo administration about how such a referral could be made. James determined that it had to come from the governor's office.
A number of New York Democrats, including Representative Alexandria Ocasio-Cortez and Senators Chuck Schumer and Kirsten Gillibrand, have called for an investigation into the claims.
On Sunday, Cuomo's office said the governor "wants a thorough and independent review that is above reproach and beyond political interference" and suggested that James join the chief judge of New York's Court of Appeals, Janet DiFiore, in appointing an independent attorney. But James said she did not accept the proposal.
"While I have deep respect for Chief Judge DiFiore, I am the duly elected attorney general, and it is my responsibility to carry out this task," James said. "The governor must provide this referral so an independent investigation with subpoena power can be conducted."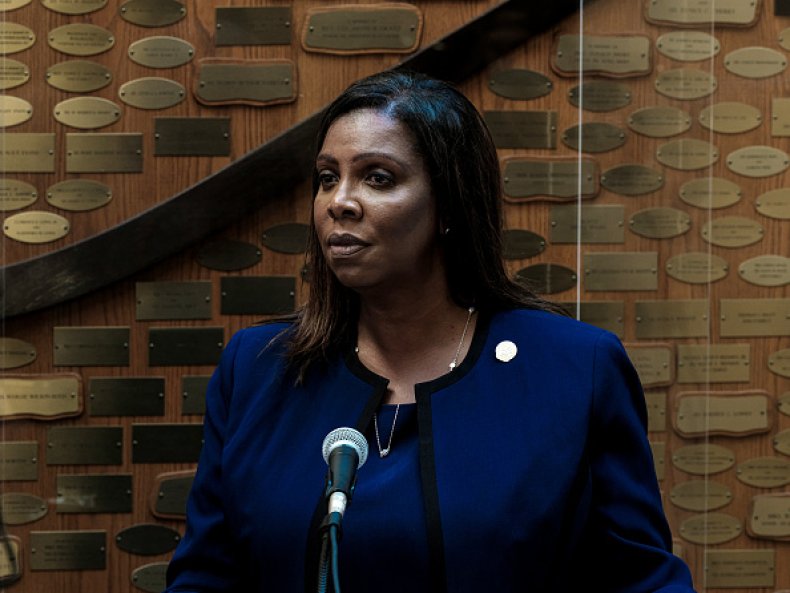 Beth Garvey, senior adviser and special counsel to Cuomo, said that all state employees have been directed to cooperate with the investigations, whose findings would be disclosed publicly.
Lindsey Boylan, a former aide and the first woman to come forward in the harassment scandal, has said that Cuomo kissed her without her consent and once suggested the two play strip poker. Charlotte Bennett, another former aide, alleged that Cuomo made unwanted advances toward her last spring, according to a New York Times report on Saturday.
Cuomo has apologized in the aftermath of the allegations, saying, "I acknowledge some of the things I have said have been misinterpreted as an unwanted flirtation." But he maintained that he has "never inappropriately touched anybody."
Bennett refuted the governor's apology in a statement Monday, her first remarks since the allegations were published.
"It took the governor 24 hours and significant backlash to allow for a truly independent investigation. These are not the actions of someone who simply feels misunderstood; they are the actions of an individual who wields his power to avoid justice," Bennett wrote.
Bennett's lawyer, Debra Katz, said the former aide would "cooperate fully with the attorney general's investigation." Katz added that she hoped James would investigate "whether other women were subjected to a sexually hostile work environment" and whether his administration's officials followed the law.
Bennett was quickly transferred to another job by Cuomo's chief of staff, Jill DesRosiers, after reporting her interactions with the governor.
Newsweek reached out to Cuomo's office for comment but did not hear back before publication.