Charlotte Bennett Refutes Andrew Cuomo's Apology After Sexual Harassment Claims, Says Remarks Were 'Not Misunderstood'
One of the two former aides to Andrew Cuomo who have accused the New York governor of sexual harassment made her first public statement about the allegations and the ongoing situation on Monday.
In remarks refuting the governor's Sunday apology, Charlotte Bennett said that Cuomo "has refused to acknowledge or take responsibility for his predatory behavior."
"As we know, abusers—particularly those with tremendous amounts of power—are often repeat offenders who engage in manipulative tactics to diminish allegations, blame victims, deny wrongdoing and escape consequences," Bennett said in a statement.
"It took the governor 24 hours and significant backlash to allow for a truly independent investigation," she continued. "These are not the actions of someone who simply feels misunderstood; they are the actions of an individual who wields his power to avoid justice."
Her statement comes two days after The New York Times first published her claims. Bennett told the Times that Cuomo had asked her questions about her sex life while she served as an executive assistant and health policy adviser.
"I understood that the governor wanted to sleep with me, and felt horribly uncomfortable and scared," Bennett said. "And was wondering how I was going to get out of it and assumed it was the end of my job."
She is the second woman to come forward with sexual harassment allegations. Another former aide, Lindsey Boylan, has accused the governor of kissing her without her consent and said he once suggested that they play strip poker.
"To the governor's survivors: I am here. Lindsey is here," Bennett said in the statement. "You do not have to say a single word. But if you choose to speak your truth, we will be standing with you. I promise."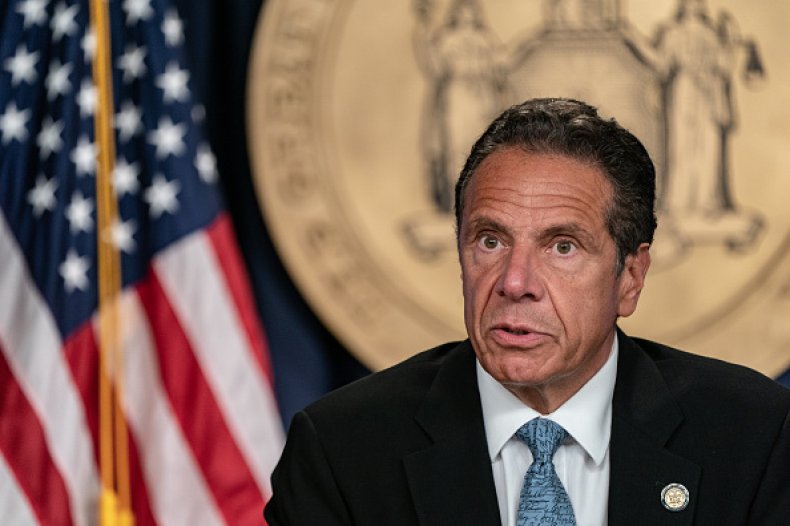 Responding to the allegations, Cuomo said he had not made advances or "inappropriately touched" anybody. But he acknowledged that his "interactions may have been insensitive or too personal" and that some "comments, given [his] position, made others feel in ways I never intended."
"I acknowledge some of the things I have said have been misinterpreted as an unwanted flirtation. To the extent anyone felt that way, I am truly sorry about that," Cuomo said in a Sunday statement.
Both Bennett and her attorney, Debra Katz, have refuted Cuomo's response.
"He was not acting as a mentor, and his remarks were not misunderstood by Ms. Bennett," Katz said. "He was abusing his power over her for sex. This is textbook sexual harassment."
Cuomo's remarks was also dismissed by state Democrats, including New York Mayor Bill de Blasio, who said it was "not an apology" but an attempt to "let himself off the hook."
"If someone purposely tried to use their power to force a woman to have sex with them? Of course that's someone who should no longer be in public service," de Blasio said Monday.
Representative Alexandria Ocasio-Cortez and Senators Chuck Schumer and Kirsten Gillibrand have called for investigations into Cuomo's workplace conduct.
On Monday, New York Attorney General Letitia James said her office had received the necessary referral letter to launch an independent investigation into the allegations made against the governor.
Newsweek reached out to Cuomo for comment but did not hear back before publication.