Sixth Woman Comes Forward With Allegations Against Cuomo, This Time for Inappropriate Touching
A sixth woman, who is a member of the New York state Executive Chamber's staff, has come forward with allegations of sexual harassment or inappropriate conduct against Governor Andrew Cuomo.
A supervisor in the Executive Chamber recently became aware that the woman had alleged that Cuomo inappropriately touched her late last year during an encounter at the governor's mansion, where she had been working, according to the Times Union. The complaint was reported by other employees in the chamber.
An aide confirmed to the newspaper that the governor's office learned of the matter on Monday. Cuomo's office has informed the attorney general's office, which is investigating multiple allegations of sexual harassment made against the governor.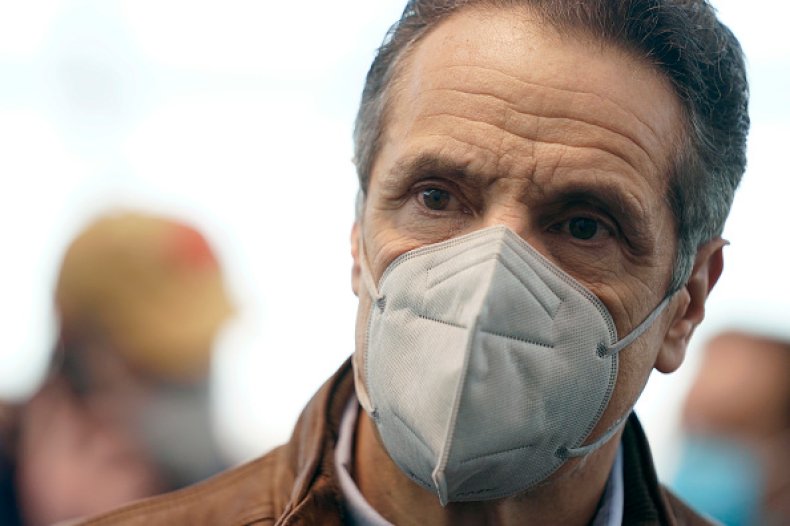 Joon Kim, a former acting U.S. attorney for the Southern District in Manhattan, and Anne Clark, a lawyer who specializes in labor law and sexual harassment cases, have been appointed by New York Attorney General Letitia James to oversee the probe.
Five other women have made claims against Cuomo since late February. Among them are four former aides, Lindsey Boylan, Charlotte Bennett, Ana Liss and Karen Hinton, as well as a woman he met at a wedding in 2019 named Anna Ruch.
In two separate Sunday news reports, Liss and Hinton told The Wall Street Journal and The Washington Post, respectively, that Cuomo had behaved inappropriately with them in the past.
Liss said the governor repeatedly asked her about her personal life, touched her and kissed her hand on one occasion, while Hinton said Cuomo invited her to his hotel, asked her personal questions about her marriage and hugged her repeatedly in a manner that was "very long, too long, too tight, too intimate" when she tried to leave.
New York lawmakers, both Democrats and Republicans, have called on Cuomo to resign in the wake of the allegations. While the governor has apologized for his previous conduct, he has said he will not resign.
After more than a weeks-long silence, Cuomo addressed the sexual harassment accusations during a press briefing last Wednesday. He said, "It doesn't matter my intent. What it matters is if anybody was offended by it. I could intend no offense, but if they were offended by it, then it was wrong. And if they were offended by it, I apologize. And if they were hurt by it, I apologize. And if they felt pain from it, I apologize."
His family has also publicly defended him. On Monday, his sister said she was disappointed not to see more support from his colleagues amid the controversy.
Newsweek reached out to Cuomo's office for comment but did not hear back before publication.