Andrew Cuomo's Sister Calls Lack of Support for Governor 'Disappointing': 'That's Politics'
Speaking out about the recent controversies surrounding her brother, New York Governor Andrew Cuomo, Maria Cuomo Cole said it's "disappointing" there hasn't been more support for him in recent weeks.
"I wouldn't say it's been traumatic on us, but it's been disappointing to see that he wouldn't receive the support of some elected officials who know his abilities so well," she told the Times Union on Monday morning. "But that's politics, to a large extent."
Cuomo Cole said the governor has the support of his family, one of the most powerful political families in New York history. Their late father, Mario Cuomo, was the 52nd governor of New York for three terms in the 1980s and early 1990s.
"Our family is all rallied around him," she said. "He has our 100 percent confidence."
Cuomo has come under fire for two separate issues that have resulted in calls for his resignation from both Republicans and fellow Democrats.
The governor first faced backlash in January after a report from the New York attorney general revealed that his administration had underreported the coronavirus death toll in state nursing homes.
The lack of transparency from the governor's office was slammed by Democratic state lawmakers, notably Assemblyman Ron Kim, who had questioned Cuomo's reporting of coronavirus metrics early in the pandemic. Kim later accused Cuomo of threatening to "destroy" him for speaking out against the governor.
Cuomo drew further criticism in late February after five women, two of whom are former Cuomo aides, came forward with allegations of sexual harassment or inappropriate behavior against him.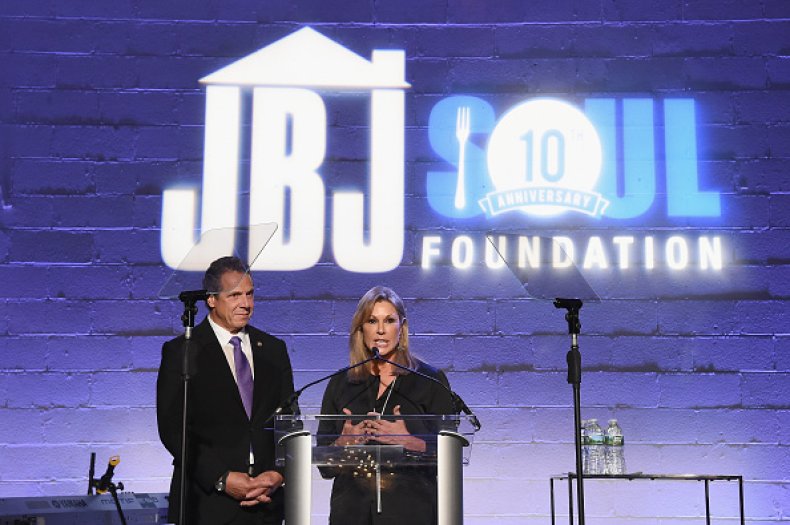 Despite both controversies, his family has said it will continue to support the governor.
In the interview with the Times Union, his mother, Matilda Cuomo, said, "I have always had the utmost admiration for Andrew, and I still do."
She added, "He is my son and I don't like what he is going through."
Cuomo's brother, Chris, a CNN journalist, was recently banned by the network from covering stories about the governor. The prime-time anchor had been temporarily prohibited from interviewing or doing stories on his brother last spring, when the governor was dealing with the state's health crisis as the national epicenter of the virus outbreak. Cuomo was initially hailed for his response, rising to national prominence for his leadership.
Since the nursing home scandal and sexual harassment accusations, Cuomo has reiterated that he has no plans to step down, even as calls to do so have continued to mount.
"I'm not going to resign because of allegations," Cuomo said on Sunday afternoon. "There is no way I resign."
Last Friday, New York lawmakers voted to strip him of his emergency pandemic powers. Cuomo is now barred from issuing new directives, but those in place will remain and can still be modified by the governor, with the Legislature's approval.