Lindsey Graham Says Senate Must 'Get Off Our Ass,' Pass Stimulus Package
Buoyed by better than expected job figures for June, Sen. Lindsey Graham said time was of the essence for Congress to pass a new relief bill to stimulate the American economy as it recovers from the coronavirus shutdown.
Graham, a Republican from South Carolina, told Fox & Friends that another stimulus package needs to be agreed as quickly as possible after the Senate gets back from a two-week recess.
The senator was responding to figures from the Bureau of Labor Statistics showing the addition of 4.8 million jobs for last month, higher than the three million jobs that had been predicted.
"It means we need a rescue package that would hit the gas to make the economy grow faster," he said on Thursday when asked about the significance of the job numbers.
"This is really good news, it means America is coming back economically, people are going back to work, there's confidence that you can actually open up the country," added Graham, who is a member of the Senate Budget Committee.
He said proposals by Trump for a payroll tax cut would "put money in the pocket of consumers and businesses," and an infrastructure bill would "give America a facelift with our roads, bridges, and ports that would set in motion future job creation."
An extra $600 a week for unemployment benefit, which was part of the $2.2 trillion CARES Act passed by Congress at the end of March, expires at the end of July.
The Senate Judiciary Committee Chairman did not mention extending that increase, or another round of stimulus checks: "We need to make sure you don't pay people more in unemployment benefits than they get to work, that will help get people back to work."
"I'm even willing to do a minimum wage increase," Graham continued. "Congress needs to act in July to continue this trend. If we had the right kind of stimulus package, we would be going through the roof by October in terms of economic growth."
When asked when he thought the next relief package would be released, Graham said: "Just as soon as we get back, we need to get off our ass and get this done. The bottom line here is we've got an opening, take it, it may not last."
He said Trump would need to work with the governors to ensure that easing restrictions across the country dovetailed with keeping COVID-19 under control.
The next rescue package needed to include "liability reforms" so that businesses "can open up without being sued," Graham said, adding the coronavirus "can be a wet blanket on all this reopening if we don't control it."
"I am increasingly optimistic that we are going to control the virus and reopen the economy smartly," he said.
Amid a halting of plans in some states to reopen economies, House Speaker Nancy Pelosi (D-CA) and Senate Minority Leader Chuck Schumer (D-NY) called Senate Majority Leader Mitch McConnell (R-KY) earlier this week to start negotiations on the next economic relief bill.
Republicans dubbed as "dead on arrival" the Democrats' Health and Economic Recovery Omnibus Emergency Solutions (HEROES) Act, which passed the House. Asked in her weekly press conference whether Congress would have the time to negotiate another relief package before the August recess, Pelosi said "of course."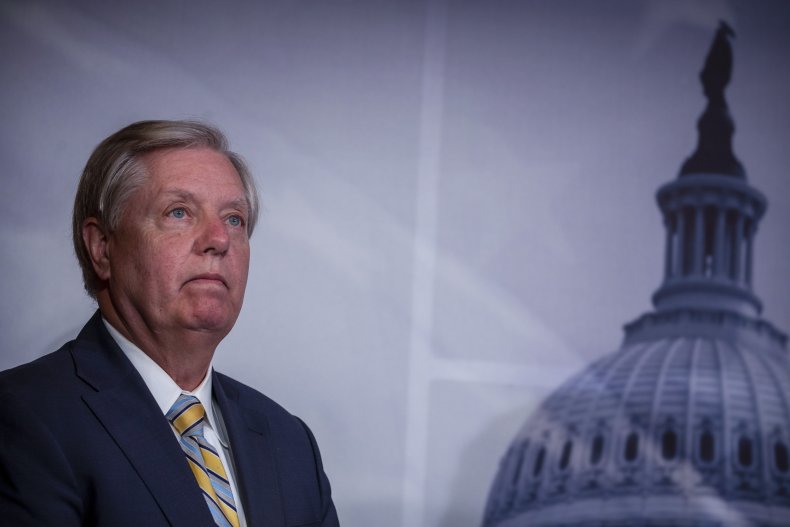 Correction 7/3/20: This story was corrected to clarify that Sen. Graham said President Trump's proposal was for a payroll tax cut.